This refreshing absinthe cocktail is great for sharing.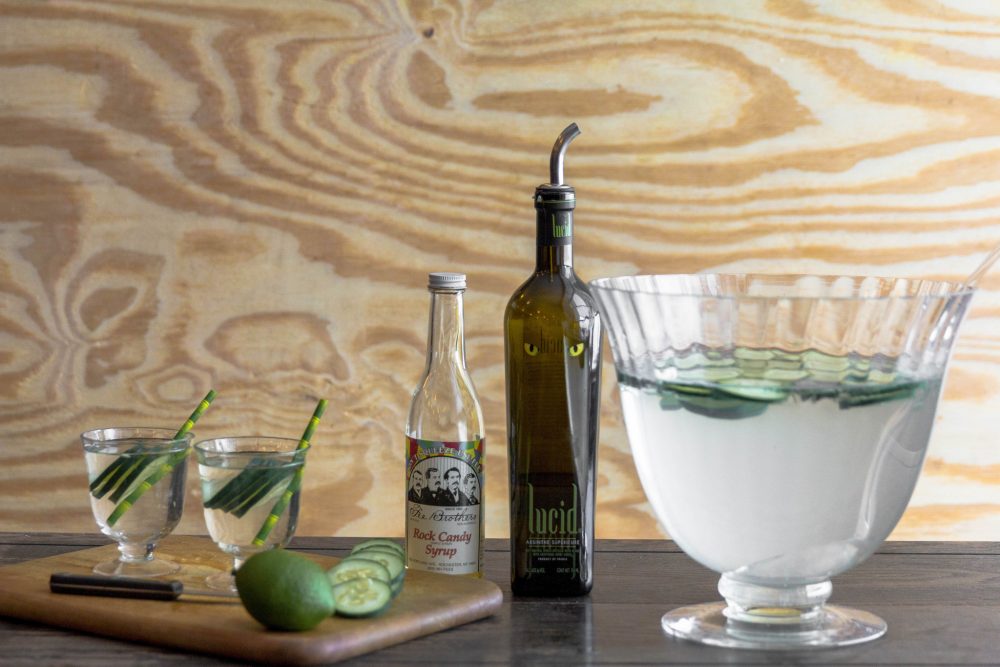 Have you ever danced with "The Green Fairy"? If not, we think you may be pleasantly surprised.
While there is much folklore regarding the spirit, Absinthe is merely a distilled, anise-flavored spirit that is traditionally green in color. The alcohol is more versatile than its reputation has led the general public to believe and our Cucumber Absinthe Punch Recipe is the perfect absinthe cocktail to try out for those who are weary. It's light and refreshing - a guaranteed hit at any gathering.
---
Cucumber Absinthe Punch
Recipe by Simon Ford
Yield: 1 Punch Bowl
Ingredients
1 ½ cups Absinthe

1 ½ cups fresh lime juice

1 ½ cups simple syrup

2 cups ice

6 cups water

1 cucumber (thinly sliced)
Glassware
Tools
Instructions
Add all the ingredients to a punch bowl. Stir until combined. Top with cucumber slices and serve cold.