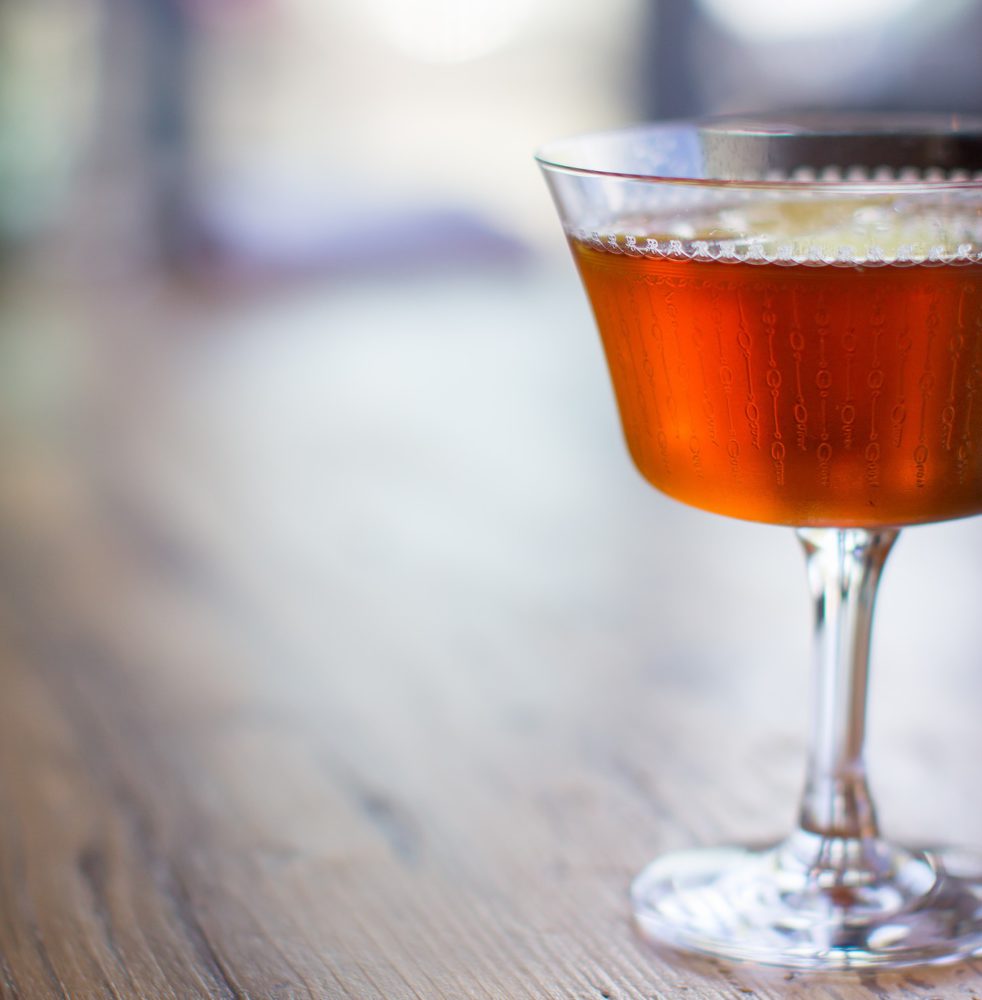 The Manhattan is eponymously named for New York City's Manhattan Club, where archival evidence suggests it was first mixed by some enterprising bartender in the 1870s or early 1880s. According to David Wondrich, the circumstances that led to its invention are unknown. But a couple of theories predominate. Some speculate that it was a means of upping the potency of the standard Vermouth Cocktail. Others suggest that the Manhattan was a way of tempering the cocktail we now call an Old Fashioned. Cutting whiskey with sweet vermouth made for a more mellow drink, especially when mixed in accordance with the Manhattan's original 1:1 ratio.
Regardless of its origin, the Manhattan is a testament to the pleasures of spice, oak, sweet, and aromatic in equilibrium. For that reason, it is also a drink that begs to be reinterpreted.
With an unprecedented arsenal of aromatic wines and bitter amari at their disposal, modern bartenders are doing just that. At the Dapper Goose, bar manager Tim Leary offers his take on the perfect Manhattan: the Hecklinger. In it, Leary couples rye with subtly bitter Meletti Amaro. Dry vermouth and Bonal offer an herbal counterpoint to Meletti's sweetness. The effect is softer, prettier, and somewhat less boozy than the standard.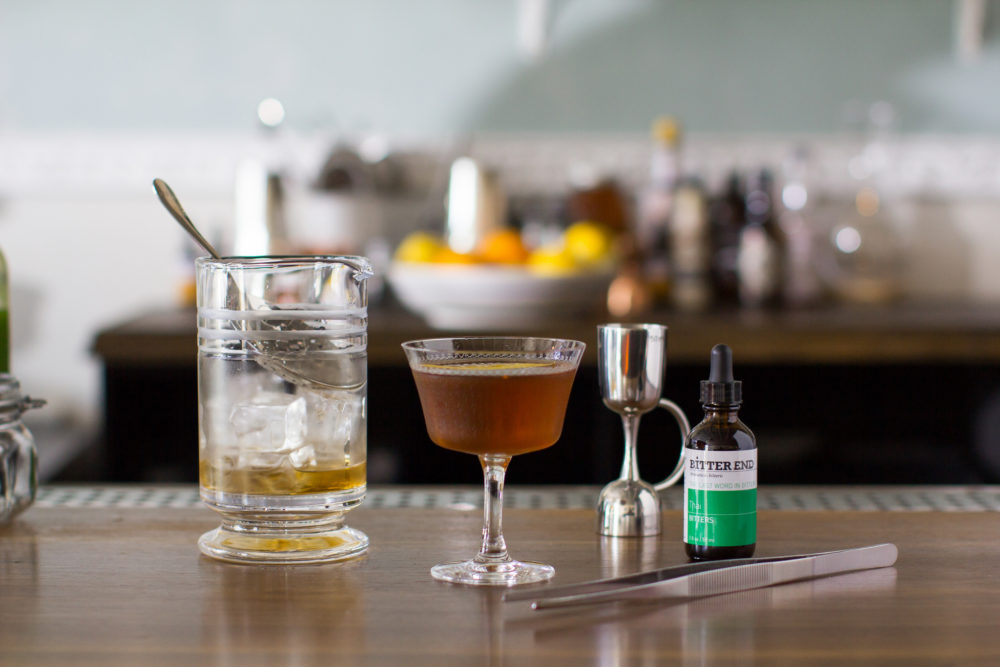 As for the drink's name, it's Leary's moniker for the daunting, narrow, winding service staircase he use to climb at Townsend, his previous post located inside a renovated South Philadelphia row house. It seems some traditions, like naming a cocktail after a bar that influenced its creation, never go out of style.
---


The Hecklinger
Yield: 1 cocktail
Ingredients
4 drops The Bitter End Thai Cocktail Bitters
1/2 ounce Dolin Dry Vermouth
1/2 ounce Bonal Gentiane Quina
1 ounce Rittenhouse Rye
1 ounce Meletti Amaro
Tools
Cocktail jigger
Mixing glass
Bar spoon
Strainer
Directions
Stir ingredients in a mixing glass with ice. Strain into a chilled coupe. Garnish with lemon peel. Drink cold.