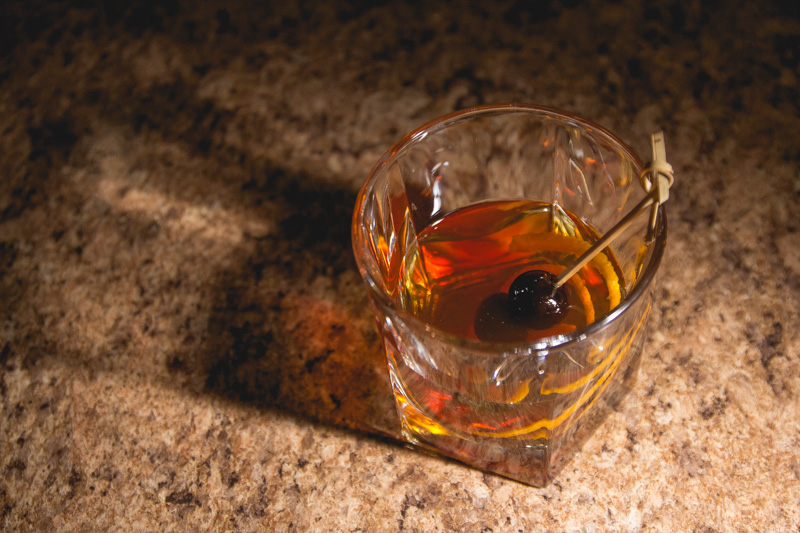 The Brooklyn Cocktail has come in many iterations over the years, but this version, based on the recipe first formulated by bartender Jacob Grohusko in the nineteen-aughts, relies on a balanced blend of rye whiskey, dry vermouth, Luxardo Maraschino Liqueur, and a bitter Italian Amaro, the last of which replaces the Amer Picon of Grohusko's original recipe, due to its general unavailability in the United States. Feel free to add orange bitters to better approximate the flavor of Amer Picon--a French aperitif infused with orange peels.
An absence of fresh juice make the Brooklyn Cocktail ideal for preparing and bottling in large batches in advance of a party or social gathering--or even if you just want to have a steady supply on hand for yourself. Here, we've done the math for you, so you can be sure you maintain the correct ratio of ingredients.
Large-Batch Brooklyn Cocktail
Yield: 10 servings
Ingredients
18 ounces rye whiskey
6 ounces dry vermouth
3 ounces Luxardo Maraschino Liqueur
3 ounces Italian Amaro (we used Ramazzotti)
Tools
Cocktail jigger or kitchen scale
Swing-top bottle or pitcher (large enough to hold at least 30 ounces of liquid)
Funnel (if using a swing-top bottle)
Mixing glass
Bar spoon
Optional Garnish
Luxardo Maraschino Cherries
Orange twist
Directions
Using a cocktail jigger or kitchen scale to measure and a funnel for precision (if using a swing-top bottle), pour the rye, vermouth, Luxardo, and Amaro into your vessel of choice.

Chill on ice or in the refrigerator.

When ready to serve, pour 3 ounces of the mixture into a mixing glass filled with ice. Stir well to chill and dilute the drink.

Pour into a chilled coupe or rocks glass. Garnish with Luxardo Maraschino Cherries and an orange twist.
Related Articles: