A rich, cognac cocktail with a touch of creme de cacao and chocolate bitters.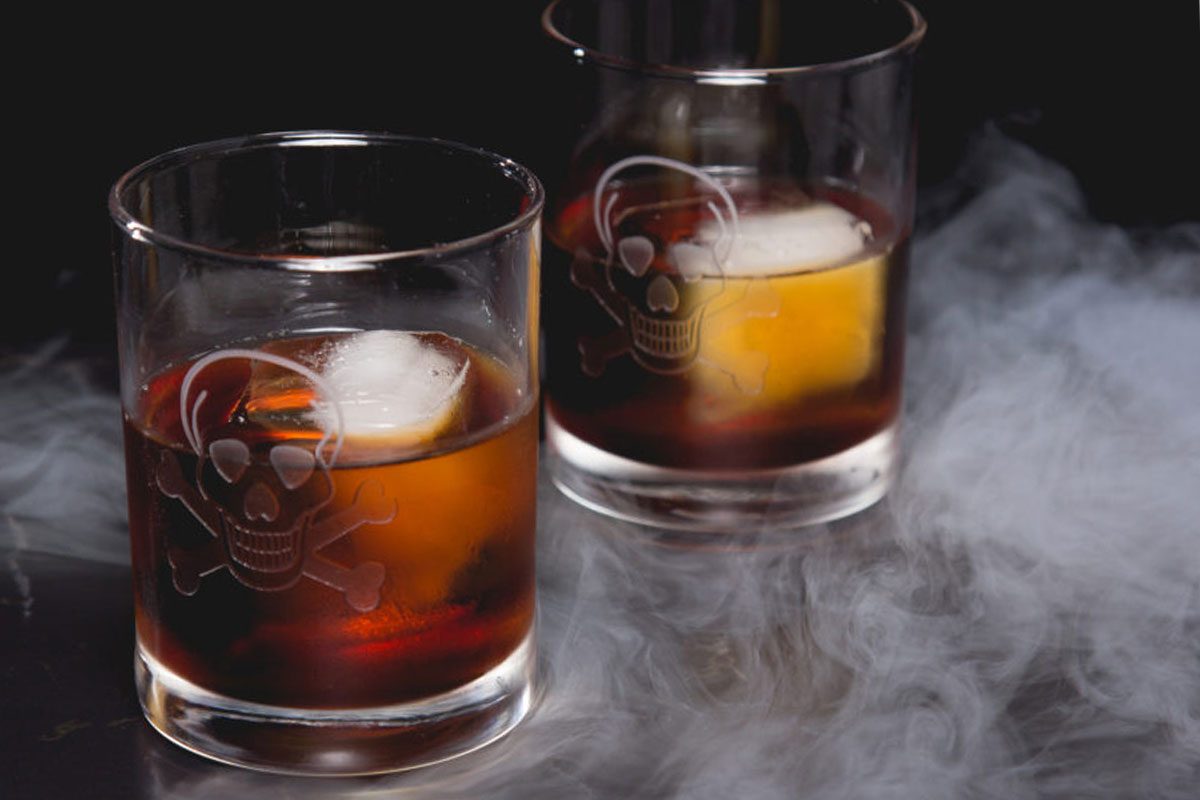 When you think of chocolate cocktails, chocolate Martinis probably come to mind. Typically made with vodka, chocolate liqueur, and heavy cream or milk, they can be tasty (who doesn't like chocolate, booze, and sugar?), but for a lot of palates, they are really more of a dessert than a cocktail you can drink with any regularity.
But that doesn't mean you should disparage chocolate as unworthy of being a serious cocktail ingredient. In fact, cocoa beans boast some pretty sophisticated flavor profiles. So if you were to ditch the flavor-coating dairy and dial down the sweetness in favor of complementary bitterness, herbaceousness, and oakiness, you might just end up with slow sipper befitting a full-fledged adult like yourself.
That's the idea behind Candyman—a rich, cognac-based cocktail with a touch of creme de cacao and chocolate bitters. It gives nod to the fun of childhood while still catering to a grown-up palate. Think of it as the dried fruit and nut dark chocolate bar of the cocktail world, without the sugar high.
We like to serve this at Halloween parties, hence the skull glasses. But, really, it works all fall and winter long.
---
Candyman Cognac Cocktail Recipe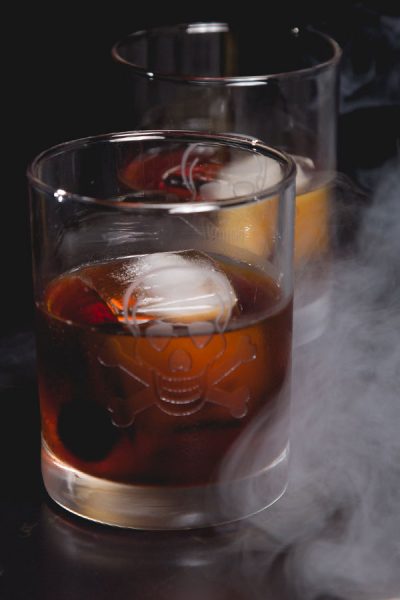 Yields: 1 Cocktail
Ingredients
Glassware
Tools
Instructions
Fill a chilled mixing glass about ⅔ with ice, then add the cognac, vermouth, amaro, creme de cacao, and bitters. Stir in a quick and fluid motion to chill the drink—approximately 30 to 45 seconds. Add a king cube to a chilled rocks glass. Strain stirred cocktail into the rocks glass. Garnish with a cherry.
Want A Taste? Shop The Recipe.