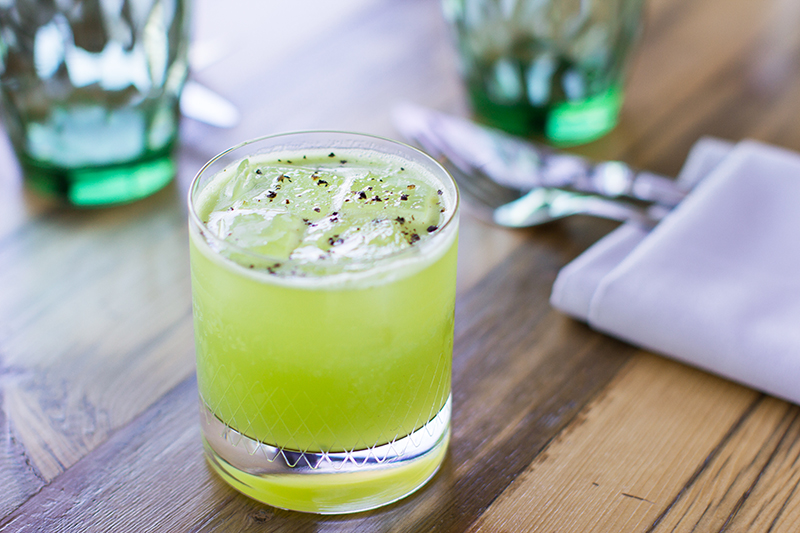 Keith Raimondi and Tim Leary first served Broken Garden Tools for Father's Day brunch at Townsend in Philadelphia. Despite being conceptualized as a refreshing alternative to a bloody mary, the drink proved so popular, it quickly earned a permanent slot on the evening cocktail menu.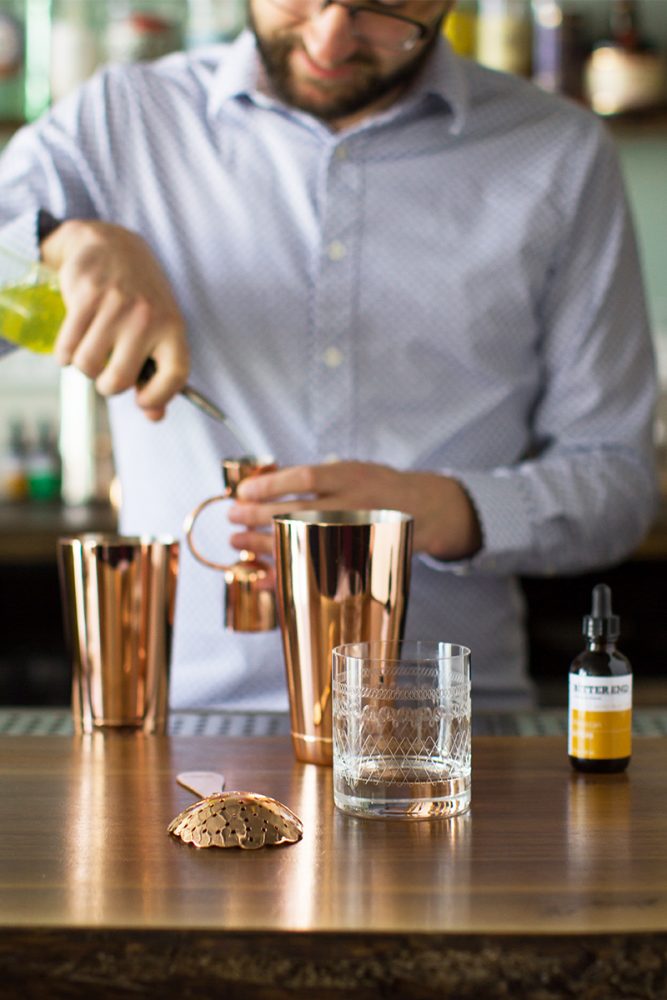 Raimondi and Leary have since left Philadelphia for the greener pastures of sunny Buffalo, where they operate The Dapper Goose. Fittingly, Broken Garden Tools, in all its bright and verdant glory, is the new restaurant's unofficial signature cocktail.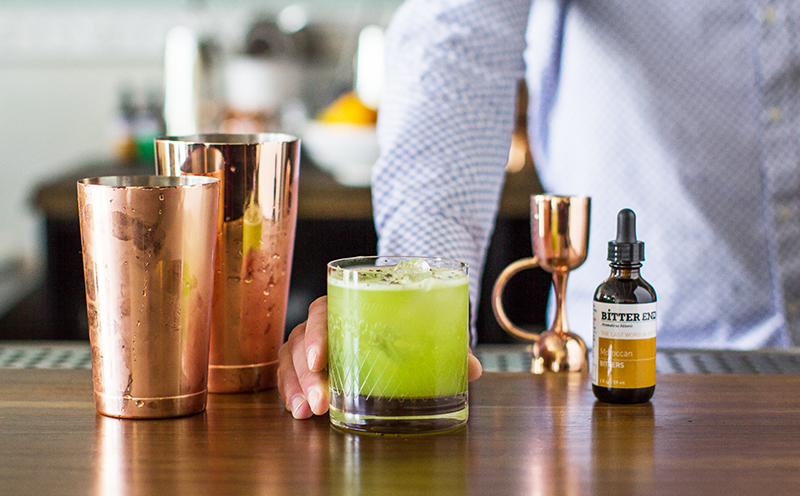 ---
Broken Garden Tools
Bitters redolent with coriander, lemon, cumin, mint, and cinnamon add complexity to this otherwise fresh and clean cocktail.
3/4 ounce fresh lemon juice
3/4 ounce parsley syrup (recipe below)
3/4 ounce fresh celery juice
2 ounces Beefeater gin
Pinch of salt
8 drops The Bitter End Moroccan Bitters, plus more for garnish
Tools: jigger, shaker, strainer
Glass: rocks
Garnish: additional Moroccan Bitters, freshly ground black pepper
Add all the ingredients to a shaker and fill with ice. Shake to chill then strain into a rocks glass over ice. Garnish with 5 drops Moroccan Bitters and freshly ground black pepper.
Parsley Syrup: Add a large bunch of fresh parsley to quart-sized container then fill with water. Pour the contents into a high-powered blender and whir to homogenize. Strain mixture through a coffee filter or cheesecloth to remove the parsley solids. In the same (clean) blender, combine filtered parsley water with equal part superfine sugar. Blend to completely dissolve the sugar. Keep refrigerated between uses for up to 1 week.
Recipe courtesy of Tim Leary, The Dapper Goose, Buffalo