Because cold days call for hot nightcaps.
1. Hot Coconut Buttered Rum
Coconut oil makes this richly spiced, cold weather cocktail low-key vegan. Brown sugar and aged rum ensure it's no less decadent than the original. Get the recipe.
---
2. Hot Miso Brown-Buttered Rum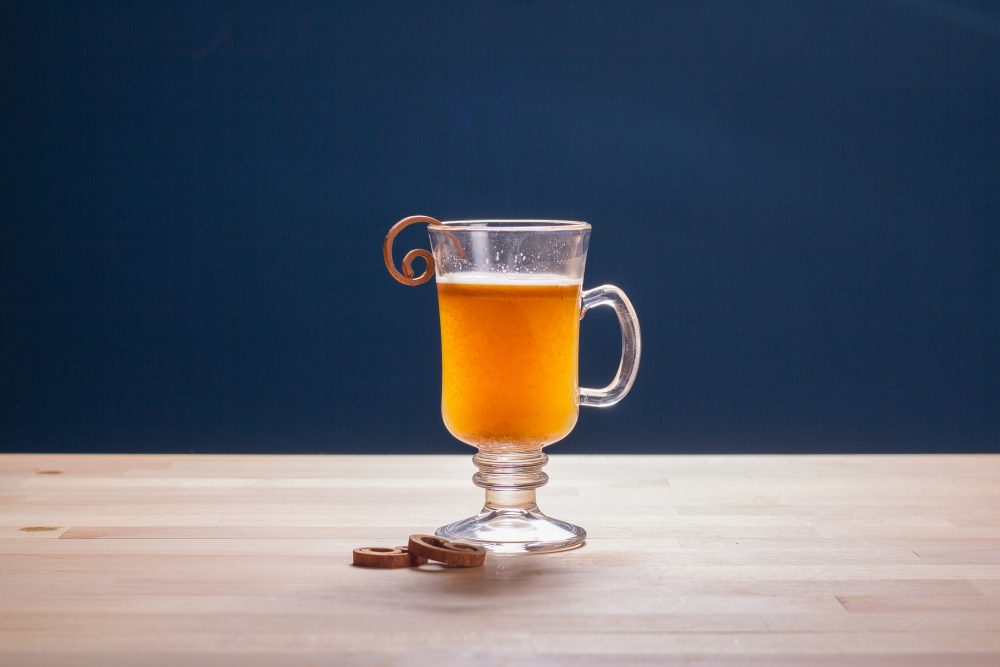 Browning the butter before you make your batter gives the cocktail a toasty, nutty flavor. White miso adds a punch of salt and umami. Not vegan or virtuous, but so good. Check out the recipe.
---
3. Hot Cider Nog
Mulled cider meets egg nog. Enough said. Learn more.
---
4. Mexican Hot Chocolate with Mezcal Whipped Cream
Smokey Ancho Reyes Chili Liqueur gives this hot chocolate its south of the border flavor profile. Spiked whipped cream is the literal and proverbial icing. Learn how to make it.
---
5. Bourbon-Spiked Chai Tea
Black tea, aromatic spices, fresh ginger, warm milk, and bourbon--a.k.a., the stuff of dreams. Start dreaming.
---
6. Classic Irish Coffee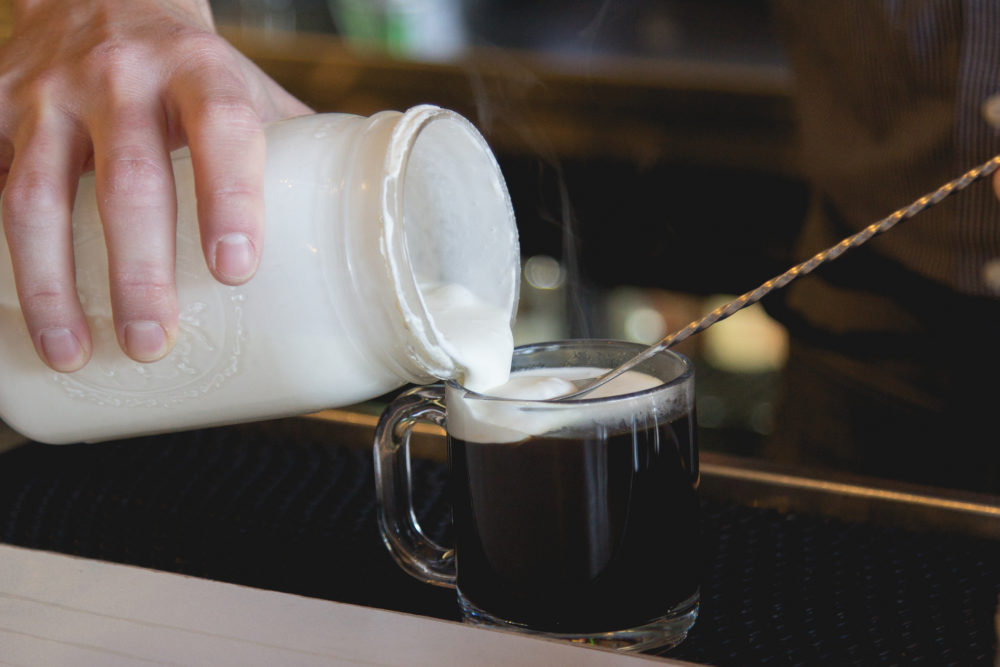 There's an art to building the perfect Irish coffee. See how it's done.
---
7. Homemade Irish Cream
Okay, so this one isn't a warm cocktail. But it is a recipe for a Bailey's-esque cream liqueur. And pretty much nothing tastes better in hot coffee. Boom. Cocktail. Get the recipe.