Bloody Mary Shooters are a good way to drink your vegetables.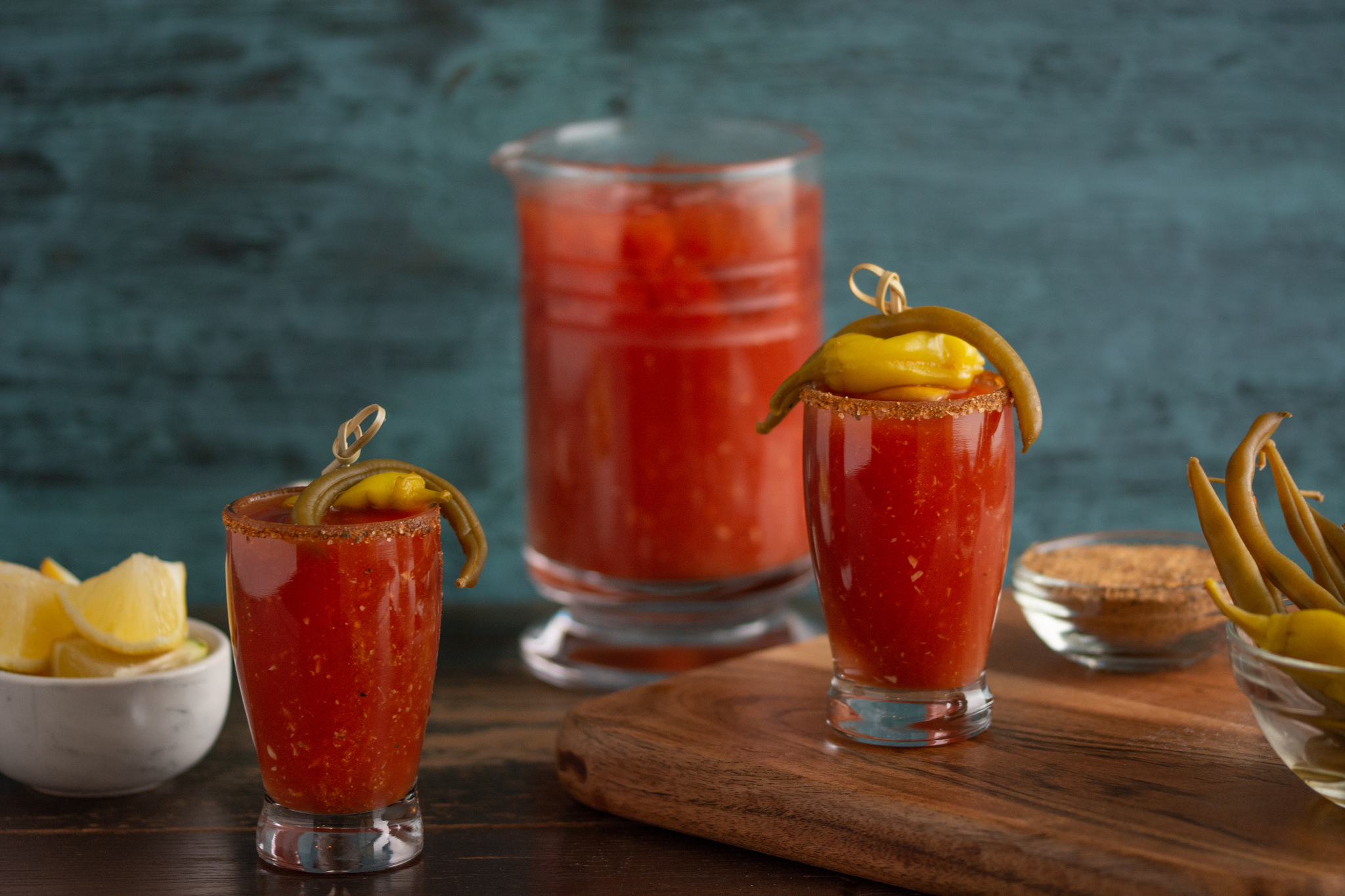 Who doesn't love a good Bloody Mary? It's your vegetable serving disguised as a cocktail - and yes, we've heard tomatoes are technically are a fruit but we don't think you should live your life by technicalities.
While a modern day American brunch treasure, Bloody Mary's are likely to have originated in Paris. Back in 1920, an American bartender named Fernand Petiot mixed equal parts tomato juice and vodka. A patron who drank it suggested he call it a 'Bloody Mary', as the drink reminded him of the Bucket of Blood Club in Chicago, and a girl he knew there named Mary. Some other legends say that the 'Bloody Mary' was named after Queen Mary l, Mary Tudor, but who knows.
Either way, our Bloody Mary Shooters recipe, made with Mezcal and ginger, will give a smokey kick start to any party or gathering you're having.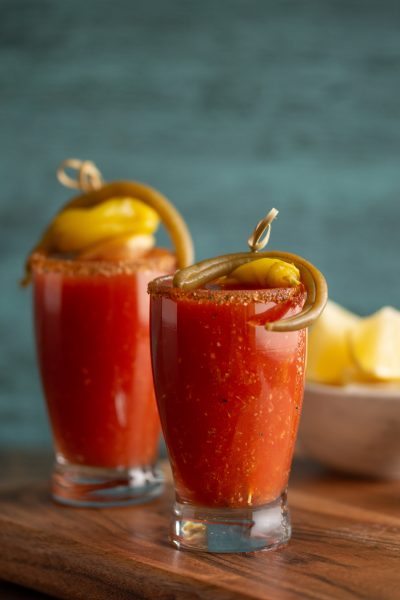 Bloody Mary Shooters
Step 1: Prep the garnish pick.
Skewer a pickled green bean, pepperoncini and fresh cubed lemon. Set aside.
Step 2: Salt the rim.
Dip the rim of your shooter glass in fresh lemon juice, then dip the lemon coated rim into a bowl of the Demitri's RimShot Bloody Mary Spiced Rim Salt. Set aside.
Step 3: Make the cocktail.
In a lager pitcher over ice, add the tomato juice, mezcal, horseradish, salt, lemon juice, worcestershire sauce and grated ginger. Stir well.
Step 4: Drink Up.
Pour your Bloody Mary mixture into your shooter glass and garnish with your prepared pick.
Want A Taste? Shop The Recipe.