In conjunction with the Great Lakes Brewing News, KegWorks held a contest for the Ultimate Home Bar in the Great Lakes Region. After receiving many great entries, winners were chosen by a varied panel of bar and beer experts.
The winners come from all walks of life, each with a unique story and amazing home bar.
Here are the winners:
1st place:
Jeff from Ilion, New York
The "Growling Squirrel," as Jeff calls it, is a perfect retreat for Jeff and his friends and family. He writes, "Being a home brewer for the past 12 years, I wanted a place to serve my beer for family and friends plus a place to brew." He built the entire bar, including cabinets and shelves himself. We think the board, that Jeff "scored," from a local high school sets the scene!
The blood, sweat and tears it most likely took to create this bar from scratch was well worth it.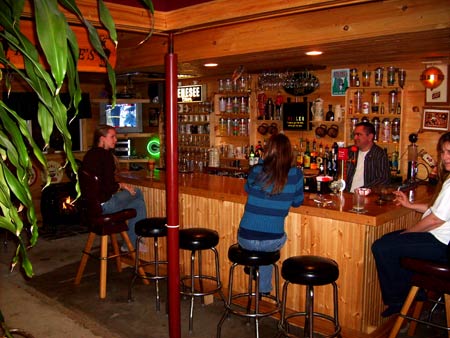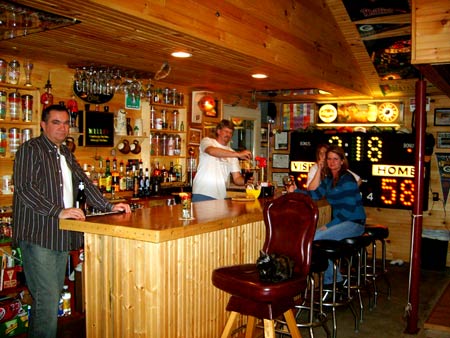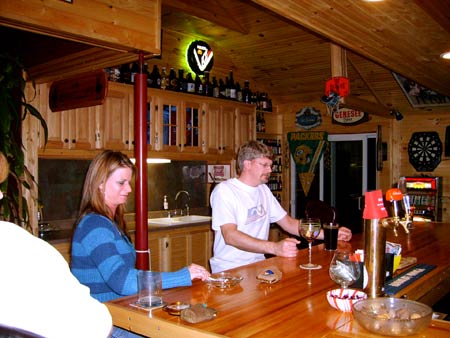 ---
2nd Place
Mike from Chagrin Falls, Ohio
This bar looks like an actual diner pub. Amazing, seeing as he and his dad, built it from the ground up with not much more than their bare hands.
He writes, "This was my dad and me busting knuckles, sinking each and every nail….My dad's gone now, and truth be told we fought a lot while putting that thing together, but when I go down there and put a full glass before his white stool and raise one to him, I have no regrets."
---
3rd Place
Jim from Bay City, Michigan
Another fantastic self-built bar! "The bar is over 16 feet long with a coliseum tile top. The back bar features a built-in single keg (for now) kegerator, a wine fridge, and a sink. I designed and constructed the bar myself while remodeling" Jim wrote. The bar also features darts, a pool table, a poker table, a sectional couch, and a 120" projection television…oh and all of those pint glasses!
Tags: