This isn't going to be your typical KegWorks blog post but I think it's important, so I'm going to write it. It's going to have a little bit of bragging, a little bit of insight, and one big, valid point. I'll divulge that point now; having a positive, enjoyable corporate culture can make your company more successful.
Yesterday my colleagues and I were treated to breakfast for lunch. We placed our orders from our desks and the food was delivered to us when it was ready. Sometimes I honestly feel like we work at the suburban Buffalo version of the Googleplex.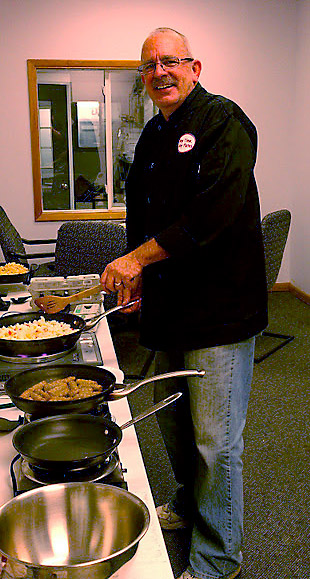 Lucky for us our outstanding, multitalented IT Director happens to have a serious passion for cooking and the small catering business to prove it. He prepared this particular meal but it's not the first time we've been spoiled and it certainly won't be the last.
No one wants to work the week between Christmas and New Years but here at KegWorks, it's very important that we do. There are orders being placed, people calling with questions, gifts to be returned and lots of year-end things to do. Sure, there are moments I wish I were lounging around at home in my pajamas like everyone else but I can't deny that being at work isn't so bad when there's someone delivering sausage, French toast, and a made-to-order omelet to your desk come lunchtime. Free beer isn't the only perk we enjoy.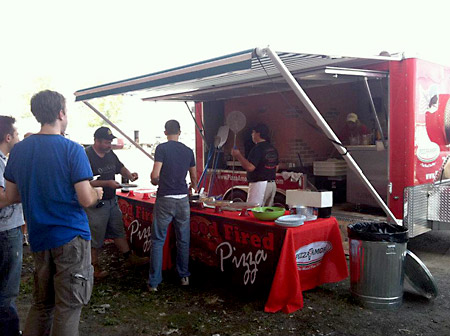 We've had several lunches provided from local restaurants and food trucks, we've zoomed around the parking lot on Segways, we've enjoyed fine champagnes (including Dom Perignon) in our conference room, we were given iPad 2s as a part of our bonus last year, our hire-date anniversaries are recognized and acknowledged, and we're all well-respected, appreciated, and valued every single day. I'm not just talking managers and high-level staff – I mean it when I say every single one of us.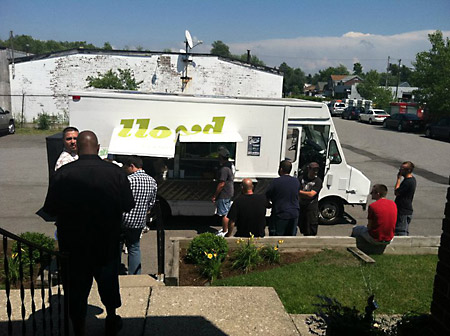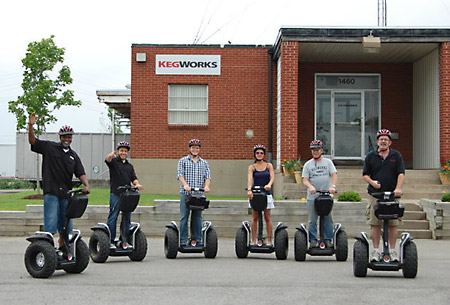 I don't think it is a coincidence that turnover is ridiculously low and we're the 13th fastest growing company in our region. When you believe in what you do and the people you're doing it with, you enjoy your job. When you like being at work, you spend more time at work – and more time at work means more work being done. I never hesitate to go the extra mile because I feel lucky to work for a company like this and I know that my teammates feel the same way.
This office functions like a family. When one of our warehouse employees got sick and tragically passed away two years ago, KegWorks helped his wife, almost every single employee attended his funeral (on a weekend mind you) and there is a tree in his memory planted in front of our office. The owner and our CEO care about us and they treat us like people; that in and of itself makes all of the difference. The environment we work in causes us care about the company, the work that we do, and one another. That kind of atmosphere is inspiring and inspired people can't help but to do more inspiring things.
So, there you have it. My gushing is done, as I believe I've made my point. French Toast is delicious and having breakfast for lunch can make all of the difference.
Note: No one asked me to write this, I really do enjoy my job this much.
Tags: