Chill out on America's birthday with this icy cool, patriotic cocktail.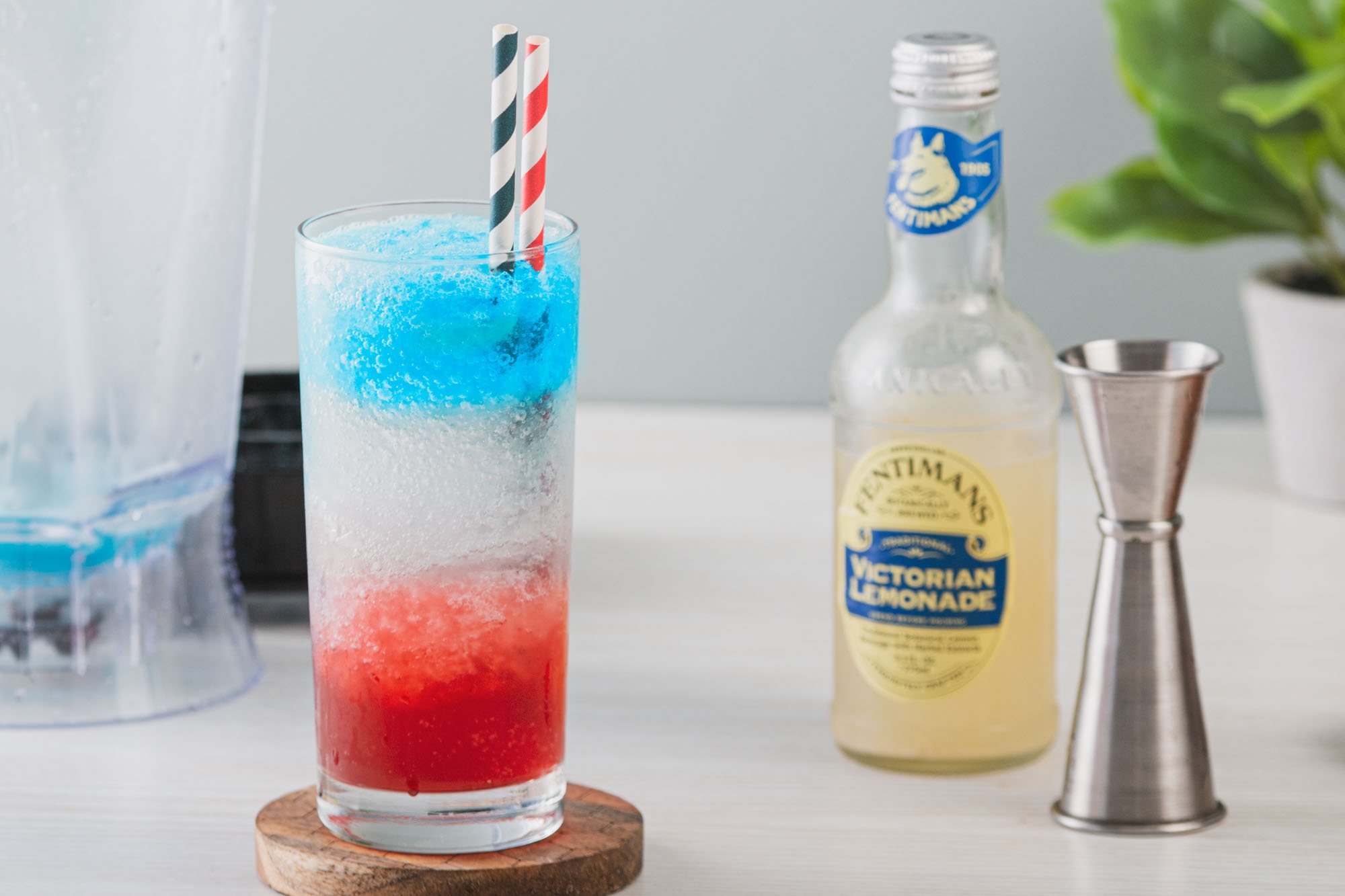 The best part of every summer is celebrating the Fourth of July with some good food, friends, fireworks, and some good drinks. Now, we wouldn't bat an eye at anyone cracking open a can of a quality American beer at an Independence Day cookout, but we've put together something a little more festive to drink when we salute the red, white and blue.
The Star-Spangled Slushie is a refreshing treat that features three colorful layers, each one made from a spirit or mixer (vodka, grenadine, blue curaçao) blended with lemonade and ice. Pour the layers on top of each other into your glass to create a cocktail that you'll want to stand up and salute before consuming.
---
Star-Spangled Slushie Cocktail Recipe
Yield: 1 cocktail
Ingredients
Glassware
Tools
Instructions
Blend vodka with 1 oz of lemonade and 3/4 cup of ice. Repeat step with grenadine and blue curaçao to create three separate batches of ingredient, lemonade, and ice. Layer each batch on top of each other in cooler glass and top with festive, patriotic straws.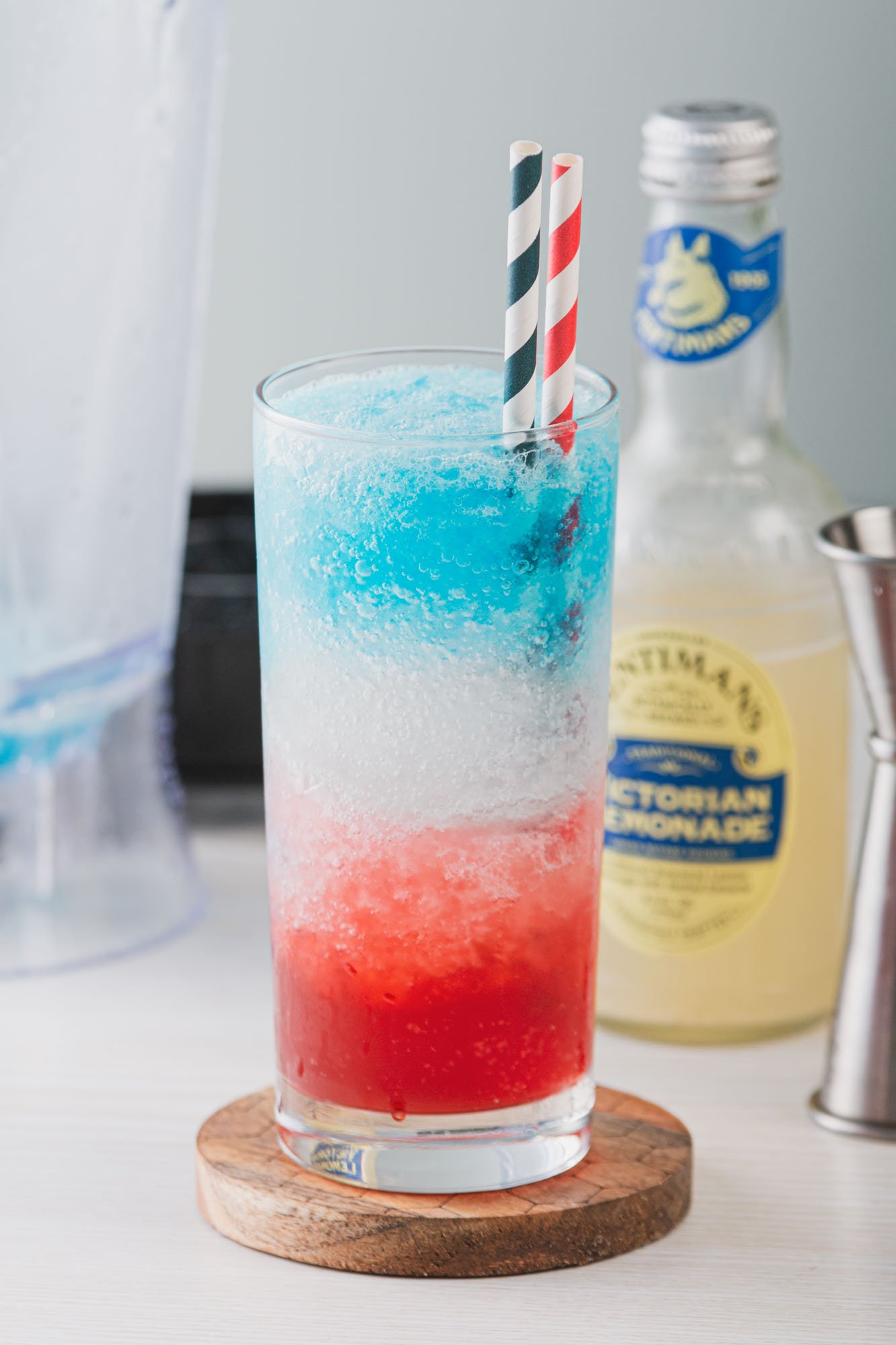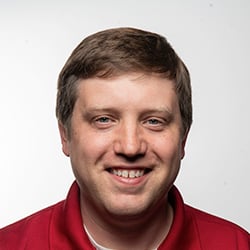 Dave Buchanan has been the Content Writer for KegWorks since June 2019. He has a fondness for craft beer that developed while working for a local beer distributor. Dave also worked for an area sports talk radio station for several years, and continues his broadcasting work as a motorsports announcer and indoor lacrosse reporter.