KegWorks is proud to be headquartered in Buffalo, N.Y. and because of this, we're card-carrying members of the Bills Mafia. We love rolling into the stadium parking lot on game day and enjoying a few beverages, along with the finest grilled meats, while we watch people get slammed through folding tables and or covered in ketchup and mustard. The only problem is that we needed a proper cocktail to express our fandom.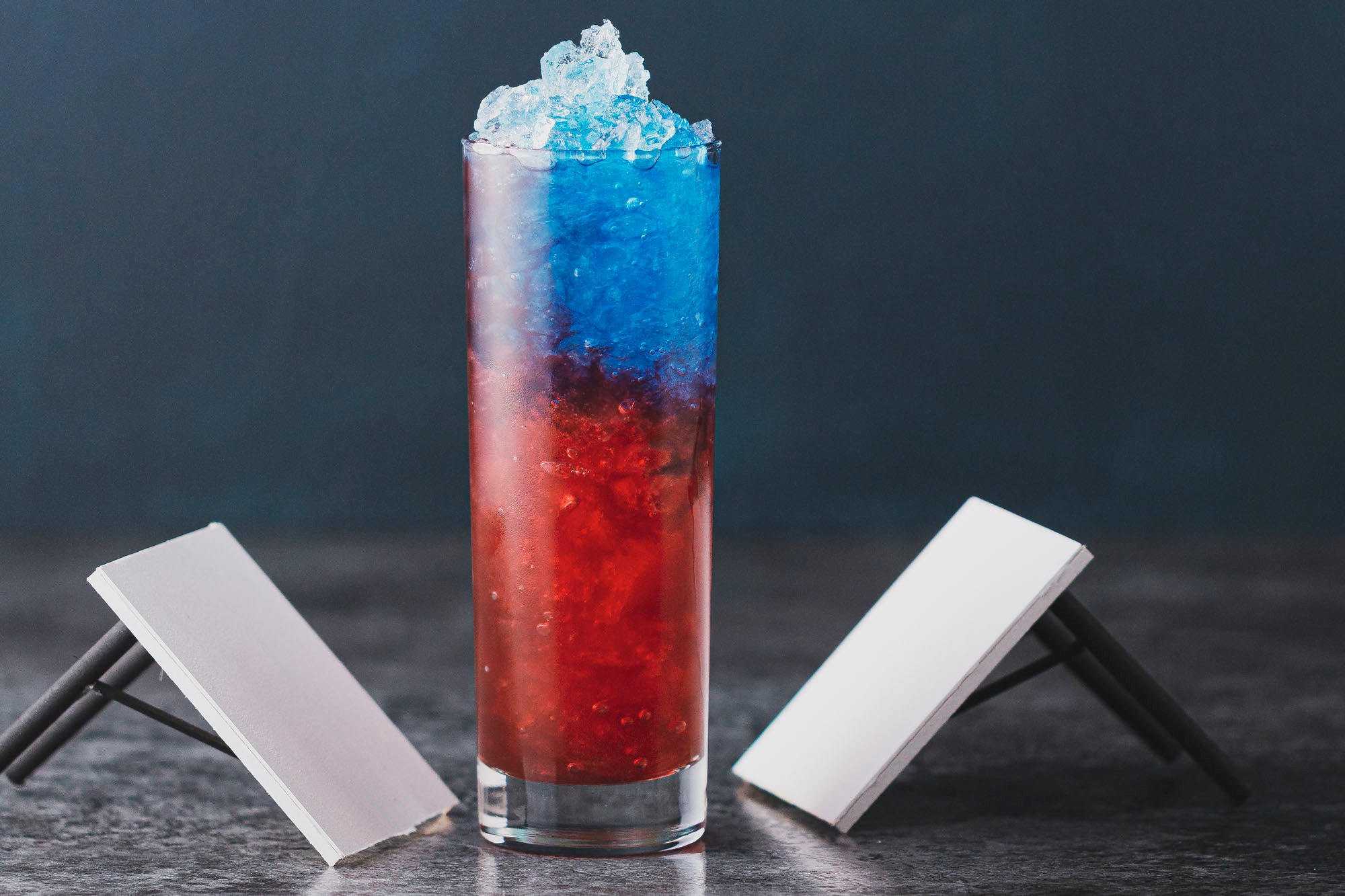 We wanted to come up with a drink that had two distinct qualities:
Be both red and blue in color
Involve smashing
To get the correct color scheme, we decided to use loganberry syrup for the red along with blue curaçao. The loganberry syrup gives the drink an added touch of Western New York flair because it is a flavor that is beloved in this area. Generations of WNYers traveled to an amusement park in nearby Fort Erie, Ontario, where they enjoyed loganberry soda so much that it is still sold in the Buffalo area today, more than 30 years after the park closed.
The smashing part of the cocktail comes in two ways. First, it uses smashed (or crushed) ice thanks to our handy Lewis bag and mallet. (It's a great way to vent your anger when the offensive line gets a holding penalty.) This helps keep the two layers of the cocktail separate until you're ready to "smash" it together.
The loganberry syrup gets mixed with vodka and lemon juice, to help reduce the sweetness in the cocktail, and then poured into your glass to create the first half of the drink. The blue curaçao gets stirred with smashed ice, and then poured on top of the loganberry layer. You then get to the second smashing aspect of our Table Smasher cocktail. To properly combine the two parts of the drink together, you need to "smash" it down on a table (or through a table).
Go Bills!
---
Table Smasher Cocktail Recipe
Yield: 1 cocktail
Ingredients
Glassware
Tools
Instructions
Prepare some crushed ice and fill up a highball glass halfway with crushed ice. Add vodka, lemon juice, and loganberry syrup to a shaker with ice. Shake until chilled, then strain into the highball glass. Add remaining crushed ice to mixing glass and add 1oz of blue Curaçao, then stir. Gently pour ice and blue Curaçao onto the top of your drink. To finish smash the drink down, preferably through a miniature table, to completely mix the ingredients.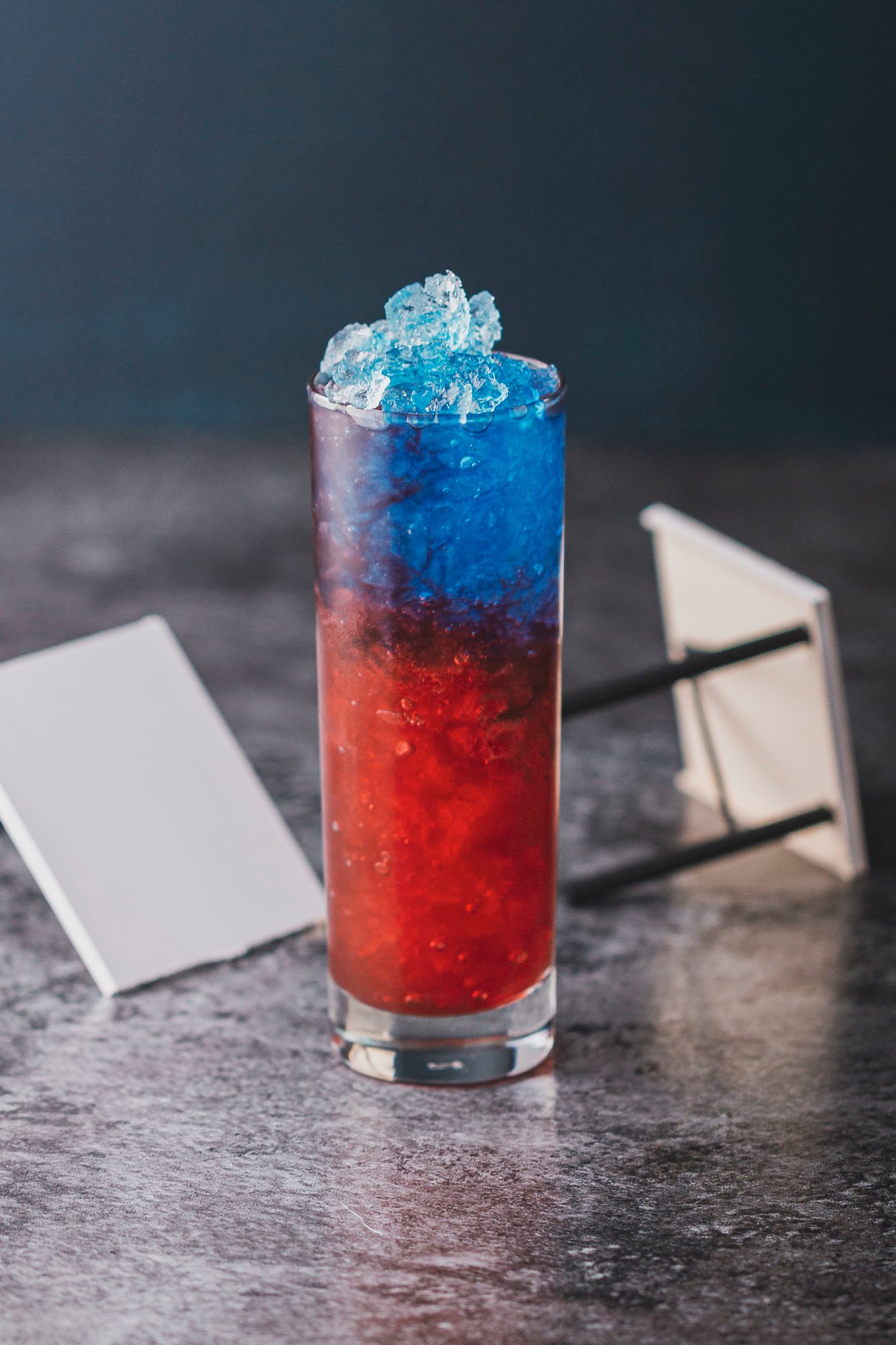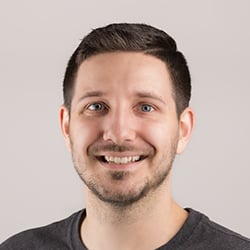 Hank Feist is the photographer & videographer for KegWorks and has been with the company since July 2019. He enjoys film photography and printing his work in his home darkroom. Hank is a connoisseur of classic cocktails and he loves creating new ones as well. He also likes to play the drums when not taking great photos or making awesome cocktails.