Everything you need to know about cocktail shrubs, a.k.a. vinegar cordials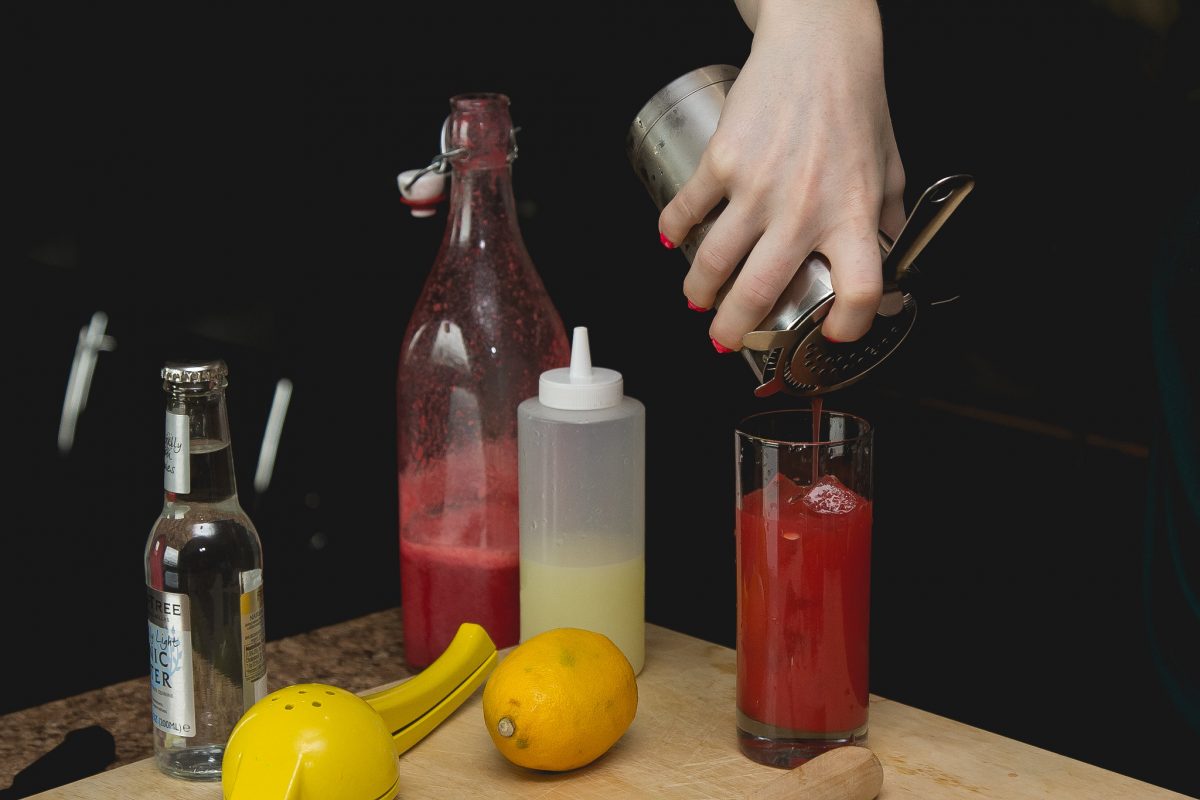 If you're not a professional or aspiring mixologist, you may have never heard of a cocktail shrub or drinking vinegars. But as more and more people are looking for diversity in drink options - whether that be in flavor complexity or something non-alcoholic - a shrub or vinegar cordial is a great way to please of every kind of 'drinker' that may show up to the party.
What Is A Shrub?
In terms of drinks, a shrub is a non-alcoholic syrup made of a combination of concentrated fruits, aromatics, sugar, and vinegar. This sweet, yet acidic mixer is traditionally enjoyed as a component of a mixed drink with soda water.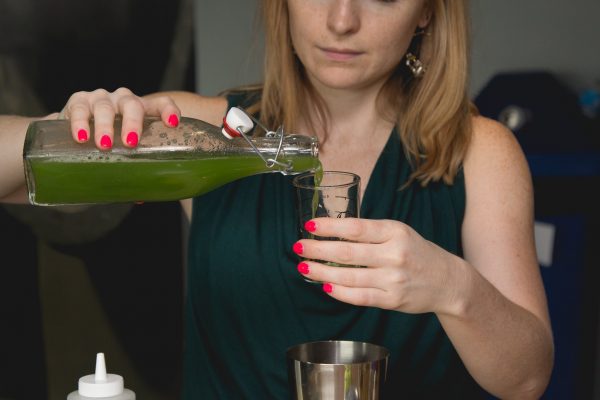 Shrub History
The word shrub is derived from the Arabic word sharab, which means "to drink." These syrups, common in colonial America, were used to make delightful drinks. Home shrub makers would combine fruit or juice with sugar and vinegar, let that mixture steep for a week or so, then mix the resulting syrup with cool water to create a refreshingly tart beverage.
The syrups were a common method of preserving fruit, but when industrially produced foods and at-home refrigeration became the norm, shrubs dropped off.
Now they're back with a vengeance, trailing the cocktail revolution and adding a whole new world of flavor to cocktails and non-alcoholic drinks across the country. They have a fruit-forward flavor which brings a perfect balance of sweet and tart to drinks. The bright flavor of the fruit is balanced by the acidity of the vinegar, which works much like citrus in cocktails.
Many people are turned off by the vinegar. Don't be. The vinegar provides a distinct tangy bite that works wonderfully with the sweetness of fresh fruit. It cleanses the palate, quenches thirst, and it's ridiculously refreshing. There are so many different flavors you can put into it, so it opens up a ton of possibilities.
Shrubs Uses
Shrubs can add depth and complexity to your drinks through a blend of sweet, savory, and tart notes. Shrub syrups pair well with spirits, sparkling wine, and beer. Non-tipplers often enjoy them with sparkling or soda water. They can also be used as the acidic ingredient for any marinade or vinaigrette.
How To Make A Shrub At Home
You can make your own shrub syrups at home by combining one part fresh, stemmed fruit with one part granulated sugar in a bowl in the fridge overnight. The sugar will extract the liquid from the fruit. The next day, strain out any solids and mix the fruit syrup with one part vinegar. Then, simply whisk to combine, and you have yourself a shrub syrup.
Alternatively you can also make a shrub syrup at home over a stove top. Start by combining your fruit, vinegar, and granulated sugar in a small saucepan over medium-high heat, stirring until it has broken down. Remove the fruit from the mixture and put through a strainer into a jar. Add the rest of the vinegar reduction and chill overnight.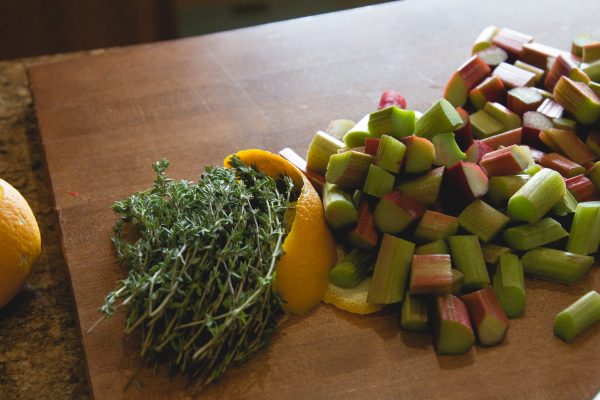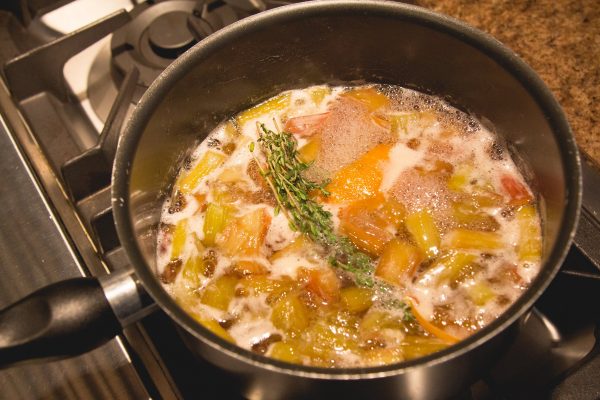 How Long Does A Shrub Last In The Fridge?
Filled and tightly sealed in a jar, shrubs last about 6 months in the refrigerator if used sparingly. With more frequent use, similar to other condiments that are kept refrigerated, shrubs last 6-8 weeks.
Rhubarb Shrub Recipe
For a quick and delicious rhubarb shrub recipe combine rhubarb, ginger, vinegar, and sugar over medium-high heat.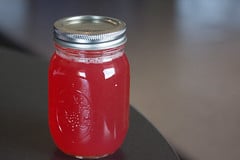 'Something About Mary' Cocktail Recipe
Using a roasted green tomato puree and an apple cider & honey shrub, this refreshing, restorative cocktail has a beautiful savoriness.