The Aperol Spritz cocktail is enjoying a surge of popularity.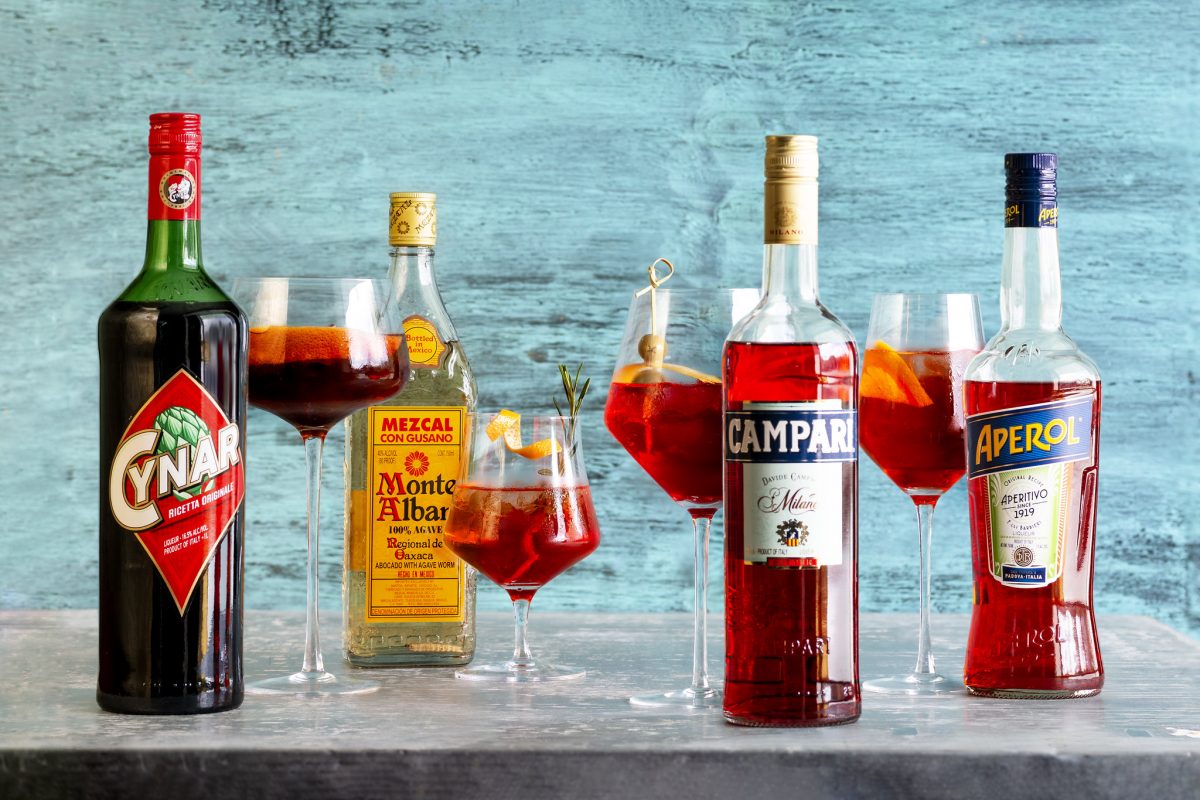 If you think you've been seeing (and drinking) more Aperol Spritzes this year, you're not wrong. There's a reason this "official drink of summer" has seen a rise in popularity - and it's all thanks to an aggressive marketing campaign by Campari.
The Aperol Spritz is a three ingredient cocktail made of Aperol, prosecco and club soda. The aperitif, Aperol, which is produced by Gruppo Campari, reported double-digit growth in US Aperol sales during the first quarter of 2018.
According to Campari America's marketing executive, Melanie Batchelor, Campari made a conscious effort to popularize the Aperol Spritz with Millennial and Generation Z drinkers. To do so they created "experiential events" like pop-ups in bigger, trend setting cities such as New York, Los Angeles and Miami. The bright, beautiful colors of the orange drink certainly made it Instagram and influencer friendly.
Italian Aperitivi and Digestif Drinks
A long standing tradition practiced throughout Italy, aperitivo is a time between 4 p.m. and 7 p.m. where the country pairs light drinks with complimentary snacks such as peanuts, potato chips, olives or charcuterie.
Aperitifs are dry alcoholic beverages served to help to stimulate one's appetite. Common Italian aperitivi ranges from a glass of prosecco to a negroni to a spritz. However, there are no hard and fast rules with aperitivi, it just has to be light and delicious.
After aperitivi, Italians typically return home to cook dinner or head out to a restaurant to continue dining.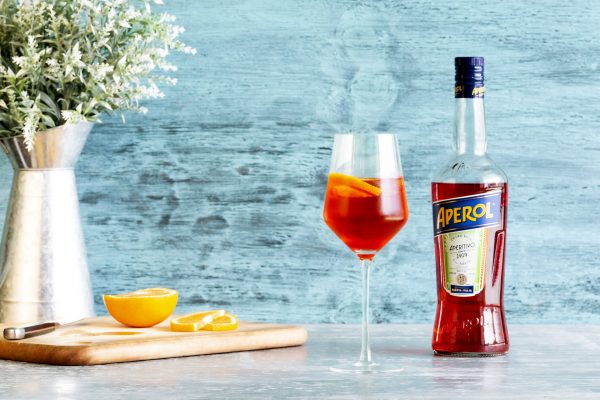 What Is a Spritz?
A spritz is a sparkling wine based cocktail made with prosecco, a bitter liqueur like Aperol, Campari or Cynar and club soda. Typically it's served over ice with an orange slice garnish.
What Is Aperol?
Aperol is a classic, bitter Italian apéritif made of gentian, rhubarb and cinchona. It has 11% alcohol content and has a vibrant orange hue. Its name derives from the Italian slang word for aperitif, apero.
Aperol Spritz Ingredients
The Aperol Spritz is a three ingredient cocktail made of equal parts Aperol and prosecco, topped with a splash of club soda over ice. It is usually garnished with an orange slice.
How To Make An Aperol Spritz
Fill a wine glass with ice. Add 2oz prosecco and 2oz of aperol. Top with a splash of club soda. Stir gently to combine. Garnish with a slice of orange.
Aperol Spritz Nutrition
There are 250 calories in a standard Aperol Spritz.
2oz Prosecco = 80 calories
2oz Aperol = 170 calories
Club Soda = 0 calories
---
Spritz Cocktails For Any Season
While the classic Aperol Spritz is popular for the summer season, that doesn't mean you shouldn't enjoy a spritz all year round. Try swapping out Aperol for mezcal, Campari and Cynar for a seasonal spritz in fall, winter and spring respectively.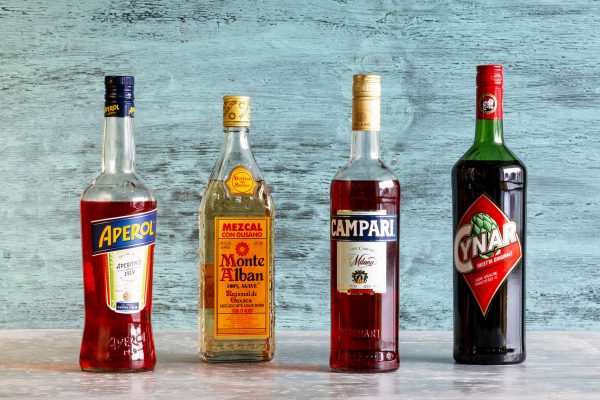 ---
Aperol Spritz Recipe
An Aperol Spritz is a quintessential drink for summer with its bitter orange and candy notes.
---
Smoked Autumn Mezcal Spritz Recipe
This smokey Spritz, made with Mezcal and Aperol, takes the summer favorite and infuses it with a fall breeze.
---
Campari Spritz Recipe
With notes of bitter orange, cinnamon and cherry, a Campari Spritz is the perfect drink to serve up for the winter and holiday season.
---
Cynar Spritz Recipe
With notes of artichoke and raisins, a Cynar Spritz packs a vegetal punch. Perfect for serving up during the spring primavera.