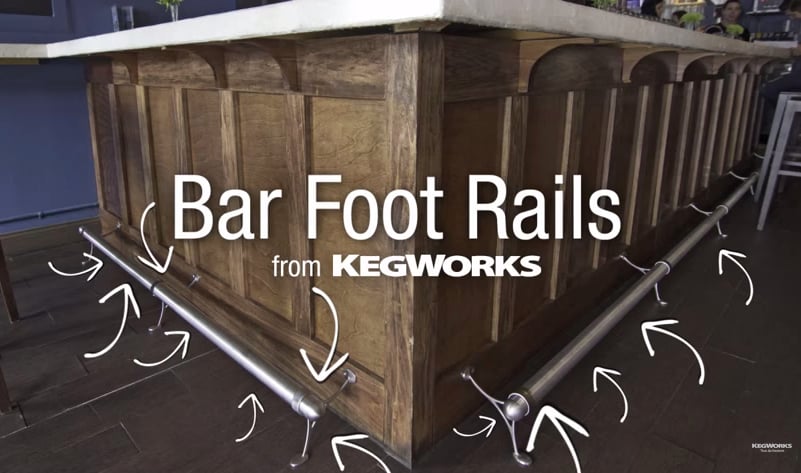 Bar foot rails are an easy, affordable finishing touch that add style and function to any tavern, pub, restaurant, or home bar. If you're interested in adding bar rails in your home or business, but you don't know what you need, take a look at this short video on the basics of bar rails below.
As mentioned in the video, you really have 3 key decisions to make prior to selecting your equipment…
Step 1: Choose Your Finish
Choose from industrial options, like Brushed Stainless Steel or Polished Brass. If you're looking for something a little more unique, check out our antique chic Oil Rubbed Bronze or ultra contemporary, Gunmetal Grey.
All in all, you have over 9 finishes to choose from, so you can be sure you'll find something to best match the look and feel of your bar room.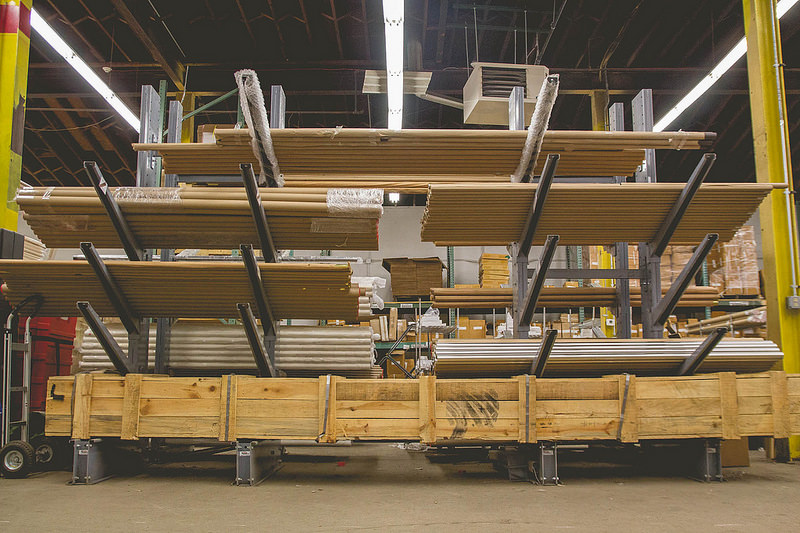 A Look Inside the KegWorks Bar Rail Tubing Warehouse
Step 2: Select Your Bracket Style
Brackets are the components that support your foot rail, you have 3 main options when selecting brackets.
1.) Bar Mount Brackets, you guessed it, mount directly to the bar. It's important to note that if you plan to use this bracket style, you'll need access to the back of the bar.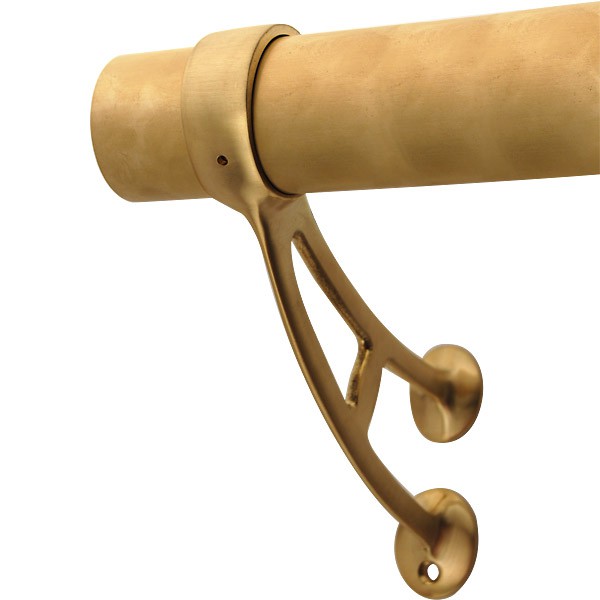 2.) Floor Mount Brackets are designed to be secured to the barroom floor with screws – no surprise, they work best with hardwoods.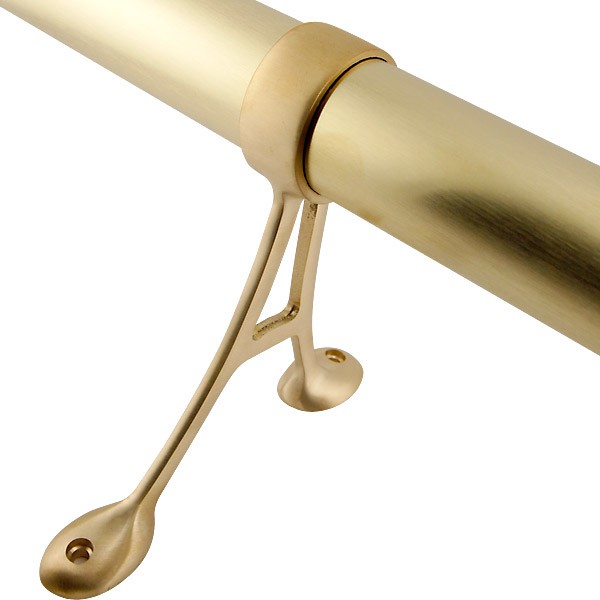 3.) The Combination Bracket, our most popular style, splits the weight of the tubing between the floor and the face of the bar. You do not need access to the back of the bar to install combination brackets.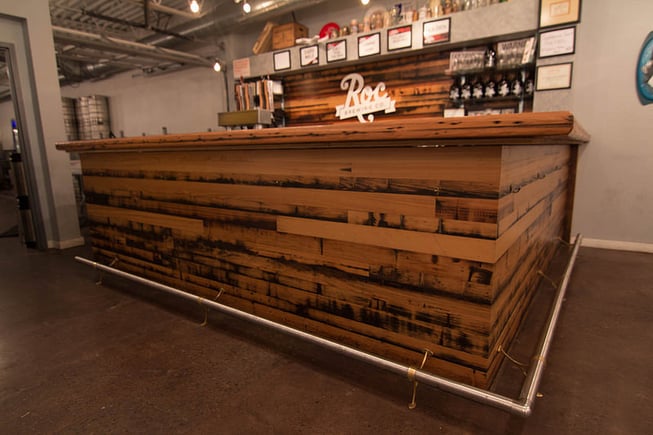 Bar Foot Rail with Combination Brackets Installed by KegWorks at Roc. Brewing Co. in Rochester, NY.
Step 3: Select Your End Caps
End Caps are the foot rail's finishing touch – and there are a few different styles, including flat, domed, and fancy decorative end caps in a variety of finishes. Learn some simple tricks on how to attach bar foot rail end caps.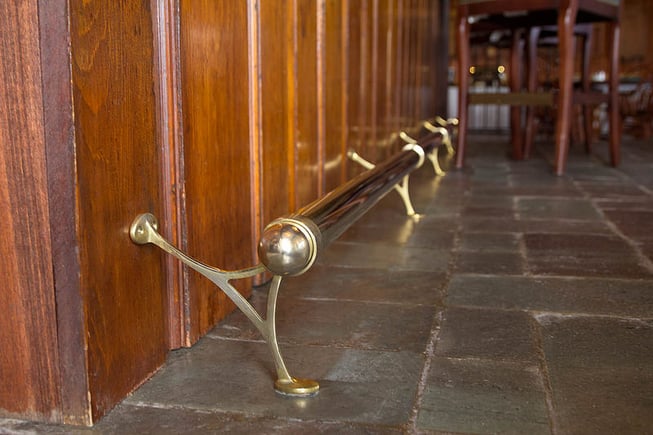 ---
Depending on the size and scope of your project, you may need additional components like Elbows or Splices – and in some cases, you may even want to have us create a custom bend, roll, or finish just for you.
No matter what your bar needs, the experts at KegWorks are here to help! If you're hoping to install bar foot rails at home, be sure to check out our comprehensive guide on adding and installing bar rails yourself. For commercial customers interested in a bar rail installation, feel free to give us a call at 1.866.249.2337.
To shop our entire foot and hand rail offering, visit KegWorks.com/bar-rails.