Bar rail brackets are an integral part of any bar rail project. Seriously, without them, your bar rail would just be a piece of tubing laying on the floor.

There are several things to consider when it comes to choosing the right bracket for mounting your bar rail. While the visual appeal of the brackets is important, you also have to take into account the type of surface that you are going to be mounting your bar rail tubing to. KegWorks offers a variety of brackets to fit any method of bar foot rail installation.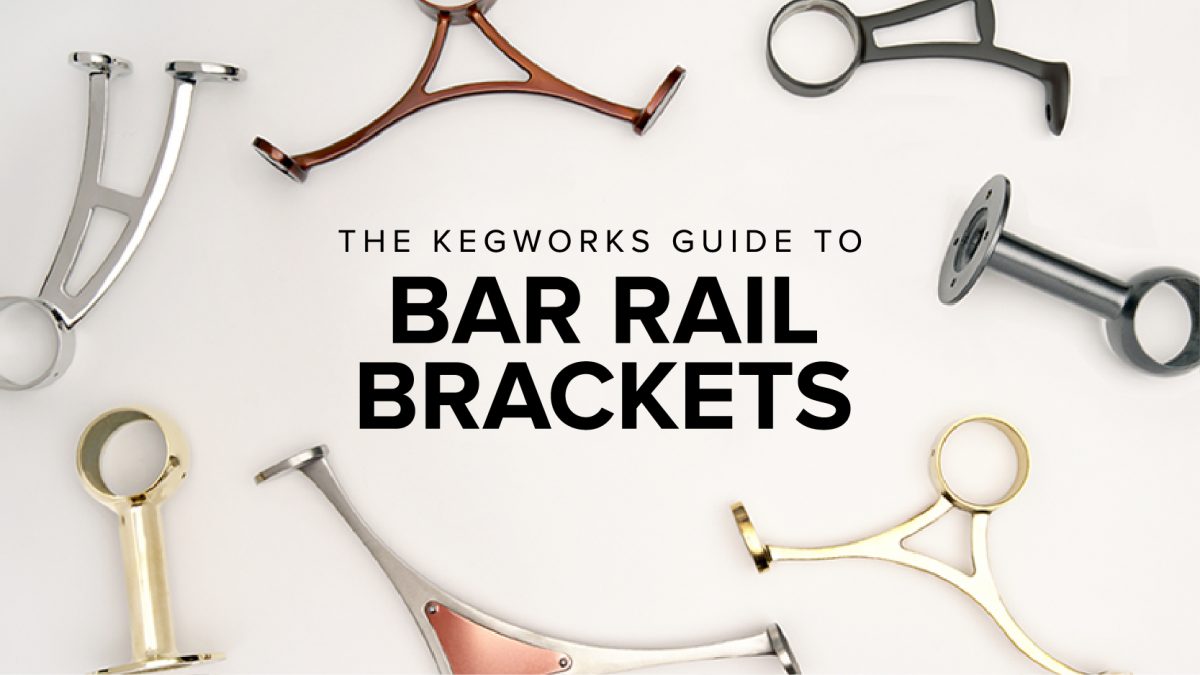 Styles of Bar Rail Brackets
Brackets can be mounted to either the front of your bar or the floor below it as well as brackets that attach both surfaces to secure your bar foot rail in place. When deciding on which surface to use, make sure the material of your bar face or floor is able to be drilled into and that it can properly support the weight of your foot rail.
Bar Mount Brackets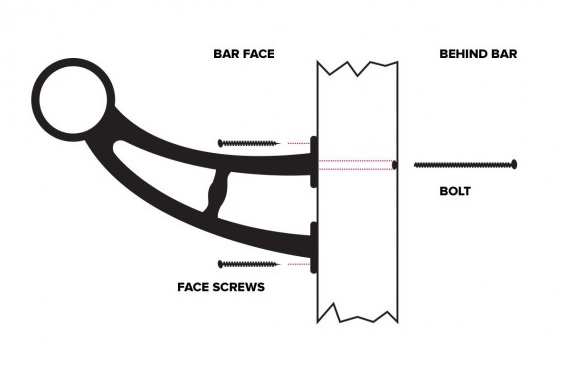 ---
Combination Brackets
---
Floor Mount Brackets
---
90-degree Brackets
---
Center Post Brackets
---
Rounded Center Post Brackets
---
Contemporary Brackets
---
Custom Bar Rail Brackets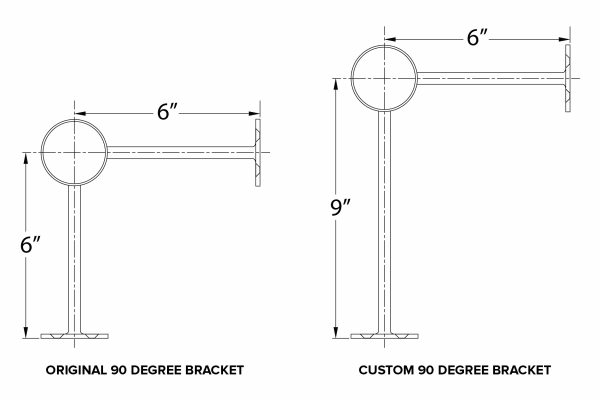 Custom brackets are an excellent solution if you need brackets that are taller than normal. KegWorks Bar Rail Experts can have custom bar rail brackets fabricated to match your project's specifications based on a technical drawing that you supply. The custom brackets are constructed to spec using stainless steel to ensure a durable and affordable solution, and then powder coated to match the finish of your bar rails.
---
Industrial Black Pipe Brackets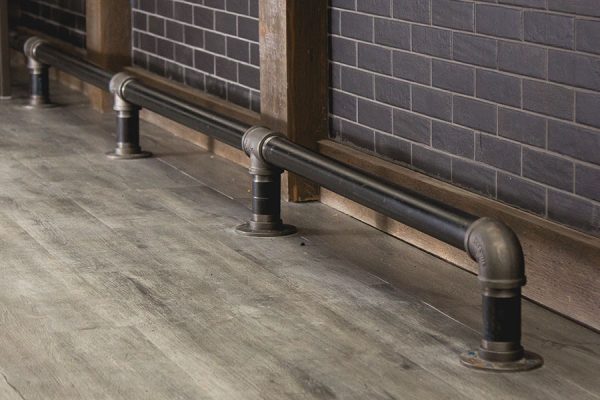 Industrial black pipe bar foot rail is becoming a very popular style. Instead of brackets, industrial black pipe bar rail is secured by using a connector piece and 90 degree elbow that screws into a flange that is mounted to the floor. The strength of the industrial black pipe style allows the installer flexibility in desired height. The connector piece is 4" tall when fully screwed in, but they can sit up to 7" off the ground and still maintain their durability.
---
How many brackets will you need?
When planning your bar rail project, knowing exactly how many brackets you'll need before you order your tubing and components is important. Laying out how your project will look will help you determine this. For best practice, use painter's tape to map out exactly where you plan to put the bar rail and make a sketch. Your brackets should be placed 6 inches from each end of the rail (at most) and every 4 feet through the middle for proper support.
---
How high should your bar foot rail be?
The bar foot rail height from the floor will depend on the bracket you choose. For certain brackets, you can decide the height of a bar foot rail from the floor. With other brackets, the proper bar foot rail height is fixed. The bar rail will sit approximately 6" from the floor to the center of the bar rail. For example, if you have 8 feet of tubing, you'll need one bracket on each end and one in the center, for a total of three brackets.
We have a complete guide to Planning & Installing Bar Foot Rail to help you get started with your bar rail project.
---
Without the sturdy support of bar foot rail brackets, you'd never be able to install a comfortable bar rail in your space. That's why we carry a variety of bar foot rail brackets in easy-to-install styles and finishes. No matter which finish or bracket style you choose, you can be sure that a bar foot railing will offer comfort and style for years to come.
Start building your bar foot rail by browsing our collection of bar rail by finish. Have questions? Feel free to give us a call at 866-249-2337 or contact us today!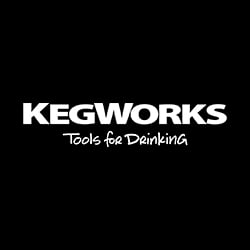 KegWorks has been selling cool tools for drinking and serving knowledge on tap since 1998. We are all about enjoying good drinks with good friends.