Last Wednesday I had returned from a 5 day trip to Jamaica for my cousin's wedding, and while I was there, I had one of the worst beers of my entire life. Now, once I started writing my "Top 5" for this magnificent blog, I kind of made it a personal policy to not outwardly trash and drag through the mud ANY beer I had come across, no matter how much it scarred my palate. I'm not going to do that now, but the free complimentary beer that was in my mini bar was bad, bad, bad. It wasn't Red Stripe – although it should be noted to you dear readers that for whatever reason, Red Stripe/Red Stripe Light is the only beer selection on that entire island. Finding something else proved extremely difficult. There's a lot to be said about cracking open a Red Stripe while staring out into the Caribbean Sea, but that's it down there, folks. It can get old pretty quick.
At any rate, this beer that I had was so atrocious, once I arrived home I had to immediately look it up on Beeradvocate.com to see how many others slaughtered it in their reviews. The overall rating didn't surprise me as much as what this beer was actually classified as: an American Amber/Red Lager. Are you kidding me?! Not even close, kids. So, this got me to thinking, what are my favorite 5?
American Amber/Red Lager is a bit of a catch-all style…it straddles the line between a Munich Helles and a Marzen (Oktoberfest), with some interesting characteristics thrown in. The microbrewing boom in the mid 80's seemed to stray away from Pilsners, because many were too yellow and boring and most breweries were focusing on Ales. Then things started to shift over to Lagers. And a characteristic that was focused on was one that would be a little darker and heartier. That's what you get with an American Amber.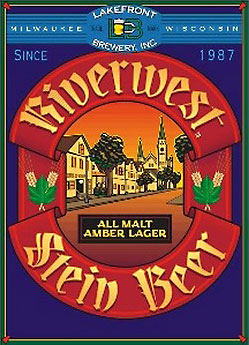 American Ambers/Red Lagers have a nicely balanced, moderate hop aroma that is accompanied by a sweet, creamy malt flavor, due in part from the caramel malts. Appearance will be a copper to bronze hue, with some reddish hues while you enjoy one on a patio in the bright shining sun.
The first thing I want to munch on with this kind of beer is pizza. American Ambers also are great with steak, poultry and barbecue. Middle Eastern food as well as Caribbean food also pairs up nicely. Maybe that'' why they had it in the mini-bar?
At any rate, this isn't really a style that I reach for on even a somewhat regular basis, and there aren't many standout examples, because it's not really recognized by the BJCP. But many are pretty good, and I feel these five are worth seeking out.
Cheers!
Flying Dog Old Scratch Amber Lager
Tags: