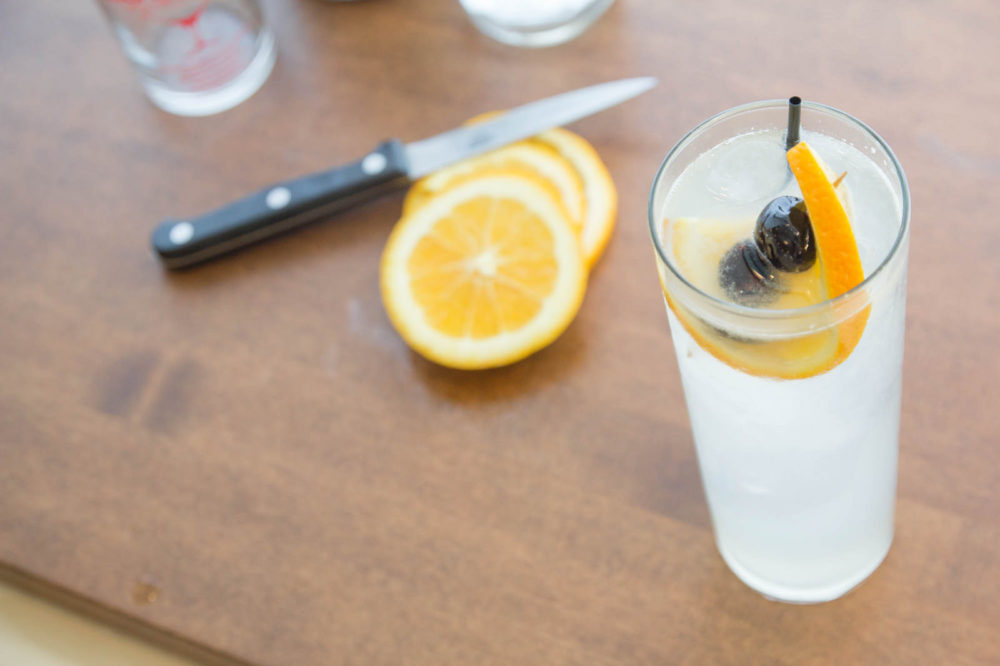 If the thought of pleasantly tart, not-too-sweet, fizzy hard lemonade appeals to you, then the Tom Collins is right up your alley. The cocktail dates back to at least 1876, when a recipe for the cooling tipple first appeared in Jerry Thomas's The Bartenders Guide. Bonus feature: it's way better than the bottled malted beverage stuff you drank when you were too young to care.
---
Tom Collins
Yield: 1 cocktail
Ingredients
2 ounces gin
1 ounce fresh lemon juice
1 ounce simple syrup
Club soda
Lemon slice and cherry, for garnish
Tools/Drinkware
Collins or highball glass
Jigger
Cocktail shaker
Strainer
Directions
Combine gin, lemon juice, and simple syrup in a cocktail shaker filled with ice. Shake vigorously until the outside of the shaker frosts.
Strain into a Collins or highball glass filled with ice. Top with club soda to taste.
Garnish with a lemon slice and cocktail sherry. Per Jerry Thomas, "imbibe while it is lively."
Related: