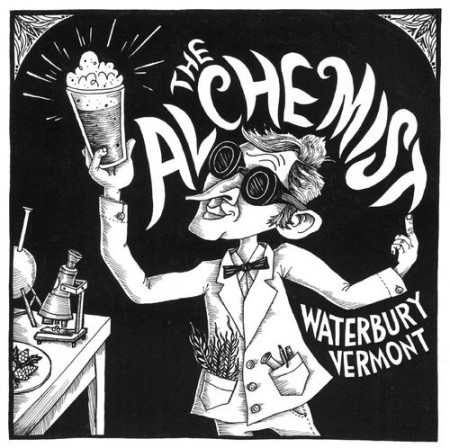 I don't think there's a single craft beer drinker out there who hasn't heard of Heady Topper, the double IPA brewed by The Alchemist in Waterbury, VT.
In August 2013, Beer Advocate called Heady Topper the best beer in the world. The brewery churns out about 1,200 cases a week, all of which are sent to establishments in a tight radius around the brewery in Waterbury. Those cases typically sell out within days (sometimes hours) of their release. There's a black market for it. People travel to Vermont solely to get their hands on a can of Heady Topper.
In November of 2013, they closed their retail shop, due to traffic issues (so many people coming to get it). Since then, they've been seeking a location for a new brewery and retail location, but they've had some problems. Good news is, they've now found a location for both the second brewery and a retail shop.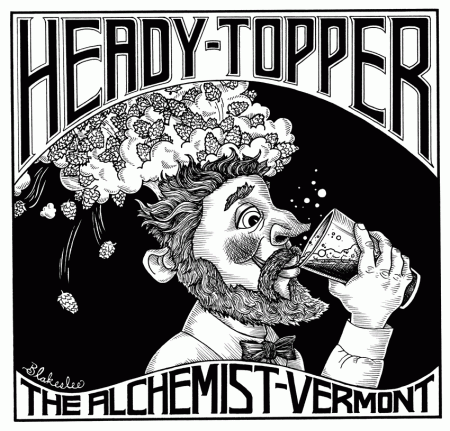 So, in short, they have big things in the works. Those living in and around Waterbury have had a chance to try some of The Alchemist's newest draft beers at area establishments, but they haven't canned any of it, and thus, Alchemist lovers outside Waterbury have really had no chance at getting their hands on the new stuff. However, this past Sunday, Alchemist owner, John Kimmich announced in a blog post, that they'll be brewing their second canned beer - an American IPA, called Focal Banger - once the second brewery is up and running.
He says, "Until that happens, we will be selling it on draft at our current Waterbury locations. You might see it pop up for sale in cans as an experimental run very soon. This will be a limited kind of thing, due mostly to the fact that we do not have a regular retail location."
This is great news, however, John warned readers about getting their hopes up, "Please, do not get too excited about this too early. We have a lot to line up before Focal Banger is regularly available in cans. We will be focusing on dialing in the recipe for this beer throughout the summer and fall, therefore, it will be available in one form or another for the foreseeable future."
So, people of Vermont, you have a lot to look forward to. And for the rest of us? I guess it's all up in the air. I have a few friends who have had the Heady Topper. They all loved it. But, it was tough to get. One of them went to the brewery, another had a friend bring a couple cans back. I'm hoping as The Alchemist continues to grow and garner national attention, distribution could expand. Until then, keep your eyes open and your fingers crossed.
Tags: