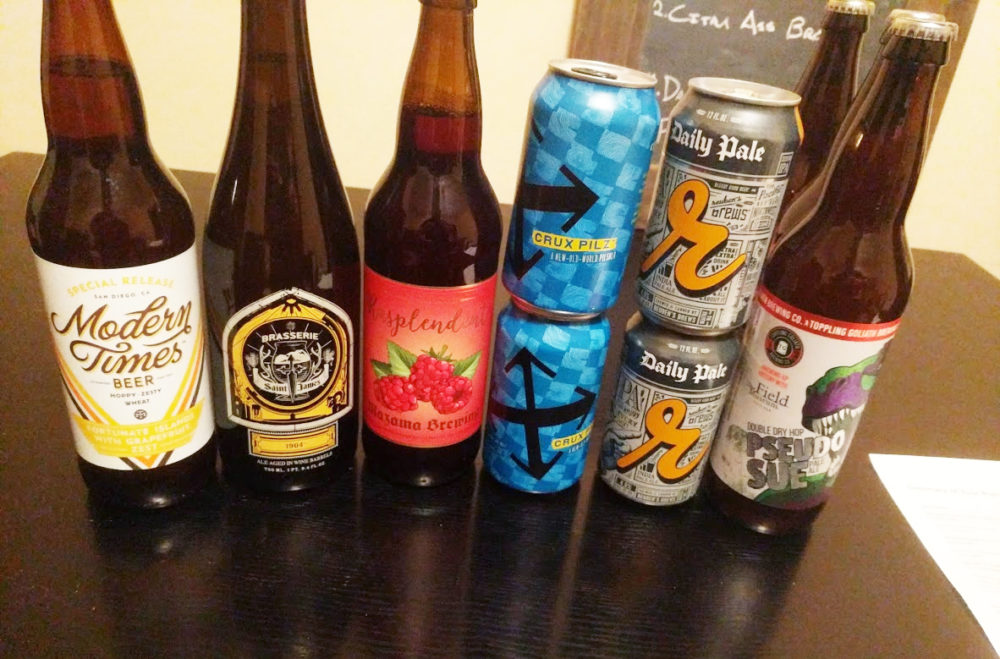 Beer geeks are not average beer drinkers. In addition to pulling that go-to pale ale, pilsner, or porter out of the fridge to have with dinner, they are also seeking out the new, rare, or weird beers that push the boundaries of what craft beer has become. For those lucky enough to live near a beer retailer, it usually means perusing the selection frequently for gems. For those not so lucky, the options are limited. Traveling for beer is fun but costly, and online trading has a bit of a learning curve. Plus, it requires the added expense of packaging and shipping bottles across the country.
I'm not going to say "there's got to be a better way," but...
Enter Tavour. Not the first of its kind but certainly the most tailored to beer geeks, Tavour is a beer delivery service. It's similar to beer-of-the-month clubs in that it is regular, on a somewhat monthly basis. It's also similar to other online stores where you buy beer and have it shipped to you in a standard e-commerce setting. However, the similarities end there.
The Basics
After signing up for Tavour (which is free), the service will send you notifications (via the mobile app) as well as emails daily (I get two to three per day) whenever there is a new beer they have available. Unfortunately one of the downsides of the app is that you cannot change the notification settings at all. After checking out the notice, which includes information like price, serving size, and (most importantly) freshness dates, you can tell Tavour how many of the beers you'd like to purchase within the app, or by responding to the email. When you do, your linked credit card is charged, and the beer is added to your "cellar."
| | |
| --- | --- |
| | |
Once you add your first beer to your cellar, Tavour assigns a ship date to it. You can keep adding beers to the cellar until the day before the ship date, when the cellar is closed, and Tavour begins packing your box(es). If the ship date is too soon, too late, or otherwise doesn't work for you, you can move it up or out by a week or two (or three). On the ship date, Tavour charges your card a flat shipping rate ($14.90, no matter how many beers are in your cellar), packs your box, and sends it out the door.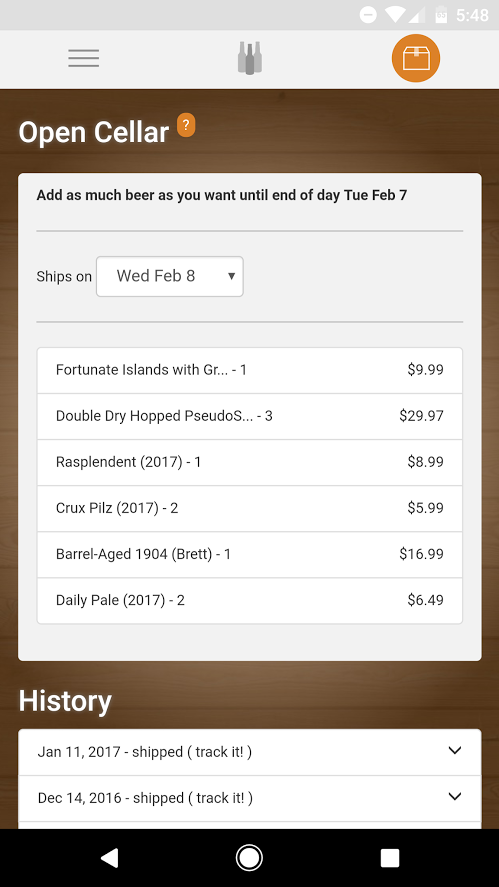 Prices
I found the prices of beer on Tavour to be very reasonable. There are some expensive ($20+) bottles of rare wild ales or barrel-aged beers that come up from time to time, but even those seemed to fall in line with what I'd expect to pay at my local beer retailer. Two cans of Crux Fermentation Project pilsner for $5.99? Not too bad.Twenty-two ounce bombers of DDH PsuedoSue for $9.99 each? You can see why I bought three. Of course, this isn't where you'd go to do your bulk beer shopping. Each of these beers is selected for rarity, specialness, notoriety, or some other geeky characteristic. Considering the quality of beers I have consistently seen from Tavour, I'm happy to pay the asking price 95% of the time.
Delivery
For my area (Buffalo, New York), Tavour uses a third-party shipping carrier, Eastern Connection (Dicom). It's uncertain whether other local carriers are used for other regions of the United States. The shipping appears to proceed in two stages: from Tavour to a local carrier, and from the local carrier to me. In my experience, shipping has taken a week or longer, sometimes even up to two weeks.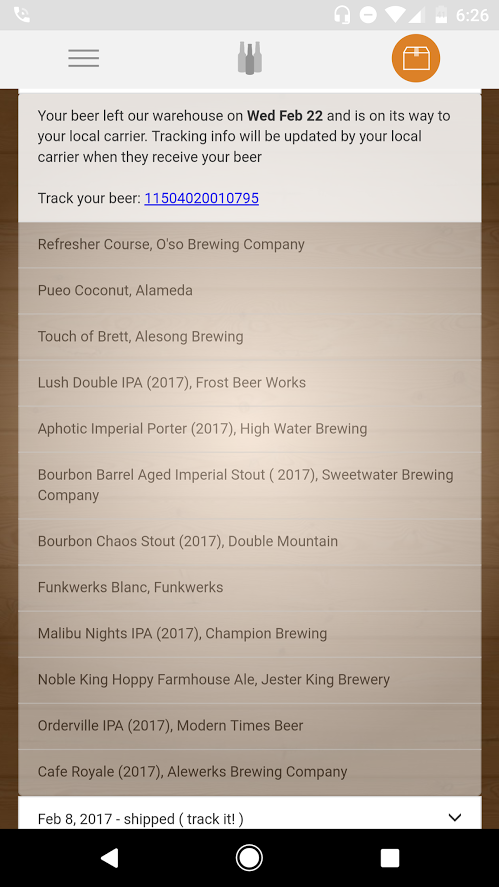 Tavour recommends that you have your box shipped to a work address, since an adult signature is required on packages containing alcohol (in New York State, anyway). That has worked pretty well for me in the past. Now that I am working from home, however, I need to be sure that I am around when the package arrives. On one occasion, the delivery person knocked on my door but was gone when I opened it 15 seconds later. I had to ask the shipping company to send him back since I was, in fact, home.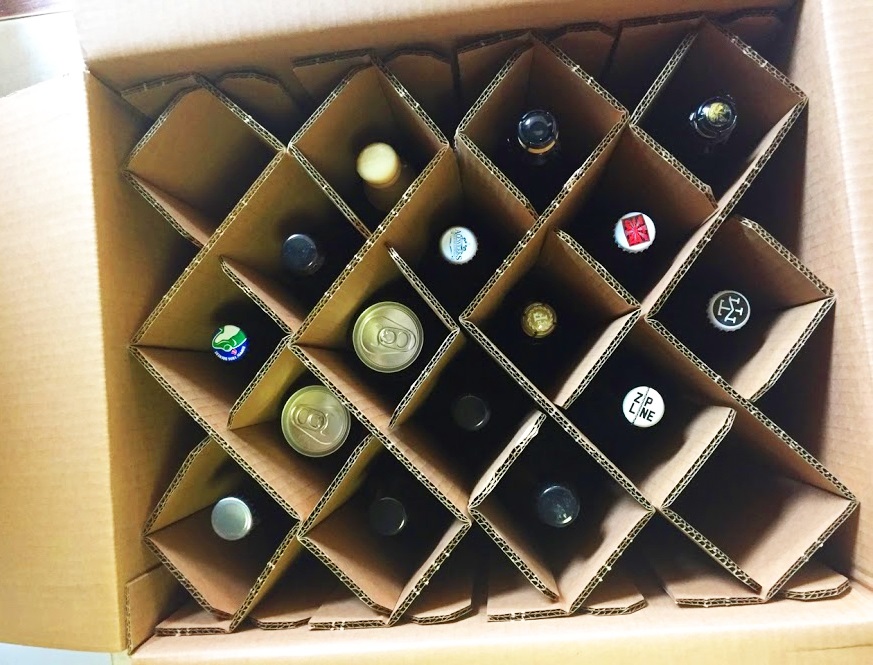 When you do receive your Tavour order, you'll find that it comes in quite the sturdy box--thick cardboard with accordion-style inserts that create slots where bottles and cans can be protected. Tavour includes a list of all the beers you should receive, so you can check off and ensure everything is there. These boxes are rather useful for transporting beer or liquor bottles. I've kept a few of mine.
Freshness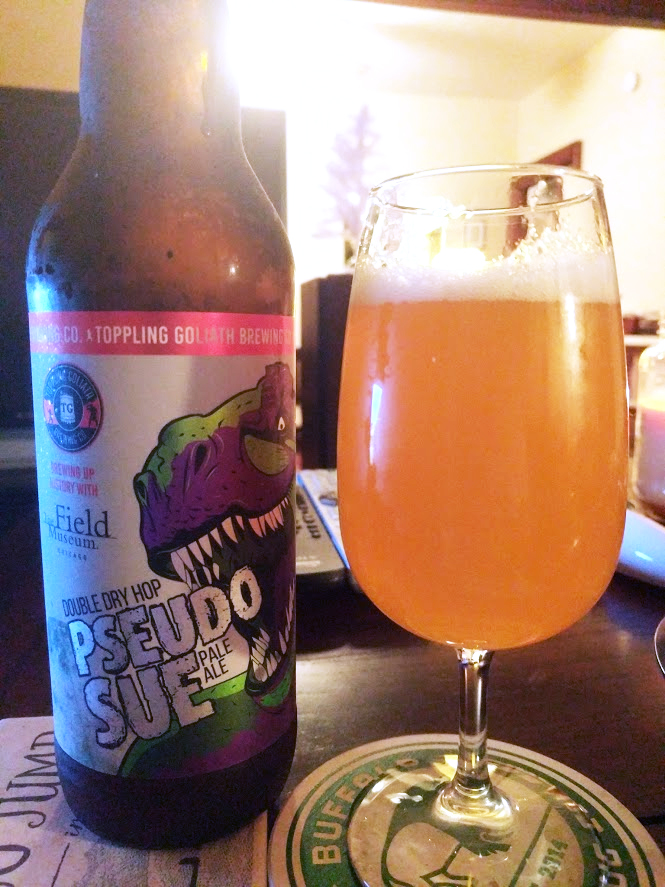 By now, I've had nine cellars delivered to me since I joined in October 2016. Overall, the freshness of beer I've received from Tavour is about what I would expect from buying from a standard retail beer outlet. I have received some beer that did seem a bit faded but tasted fine. I also received double dry-hopped PseudoSue from Toppling Goliath that was incredibly fresh and delicious. It's very important to pay attention to the dates listed in the notifications to determine whether the beer is worth your money, particularly with the lighter and hoppier offerings.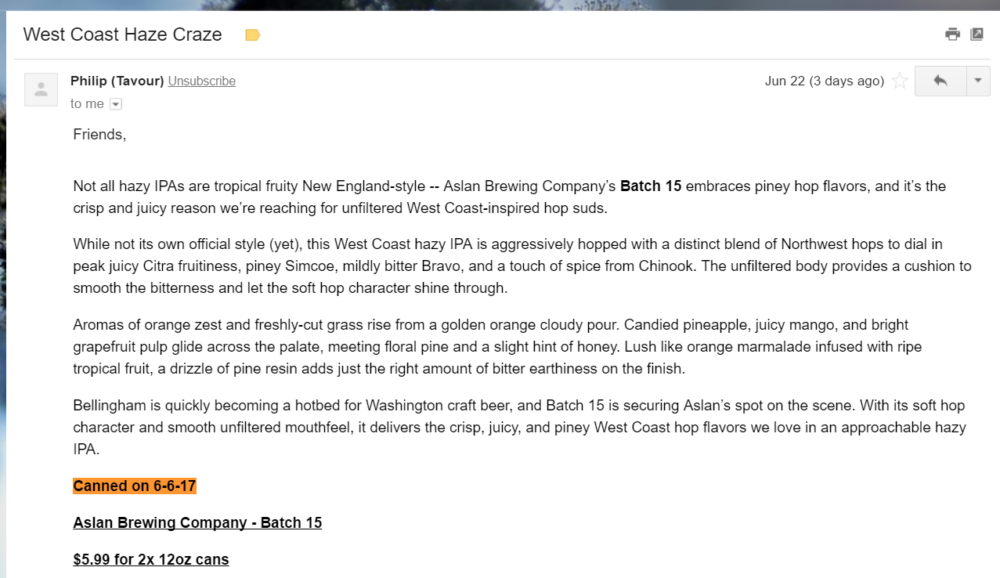 To its credit, Tavour doesn't stockpile beer in its warehouse; in fact, usually within a few days after posting, a beer has been sold out. Their inventory appears to be right-sized for maximizing freshness as is best possible. That attention to detail indicates that the people running this business are themselves beer geeks who know what's up.
Variety
The variety on Tavour is impressive. While the selection does lean toward the more beer-geek-sexy styles like New England-style IPAs, sours, and big adjunct-laden dessert stouts, you'll also see plenty of witbiers, quads, pilsners, saisons, lagers, red ales, brown ales, etc. Tavour doesn't appear to discriminate, offering a taste of everything out there for the adventurous or beer-curious. You can also see a personal breakdown of what you have been buying, by style, in case you're curious about your drinking habits.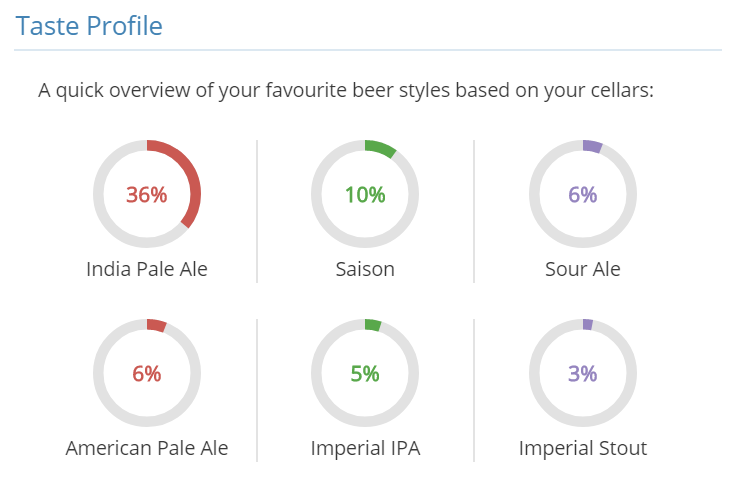 So…
In all, I recommend checking out Tavour if you enjoy trying new beers that you can't easily get otherwise. There's no chase involved though, so if you enjoy that aspect of beer geekdom, you may feel a little incomplete using this service. That said, your ridiculously low-bottle-count, rare-with-a-capital-R beers aren't going to show up on Tavour much, so you'll still have to hunt for those whalez. Be aware of the freshness and shipping pitfalls, but otherwise it's pretty seamless. I will warn you: if you're at all like me, you might find yourself getting two very large cellars delivered to you in the span of about a month and a half, and that will put quite the strain on the old bank account. If you can manage to be a bit smarter with your finances, you'll be fine. In closing, I'll leave you with several GPOB (Gratuitous Pictures of Beer) from my Tavour "hauls".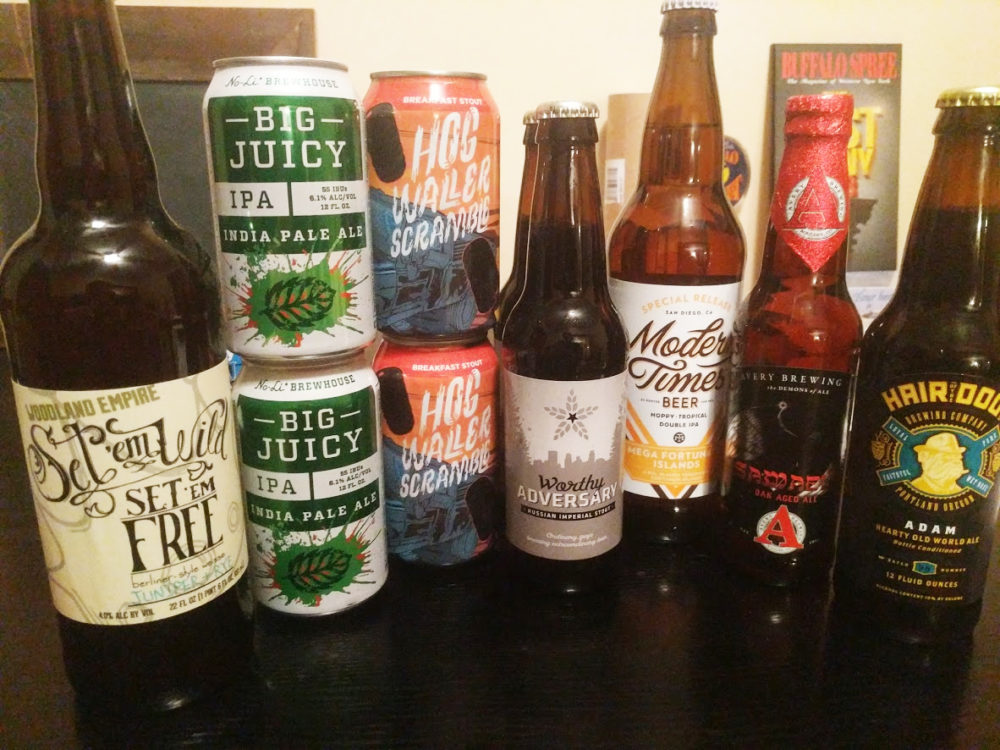 That Adam from HOTD was incredible. So happy I had an opportunity to try it.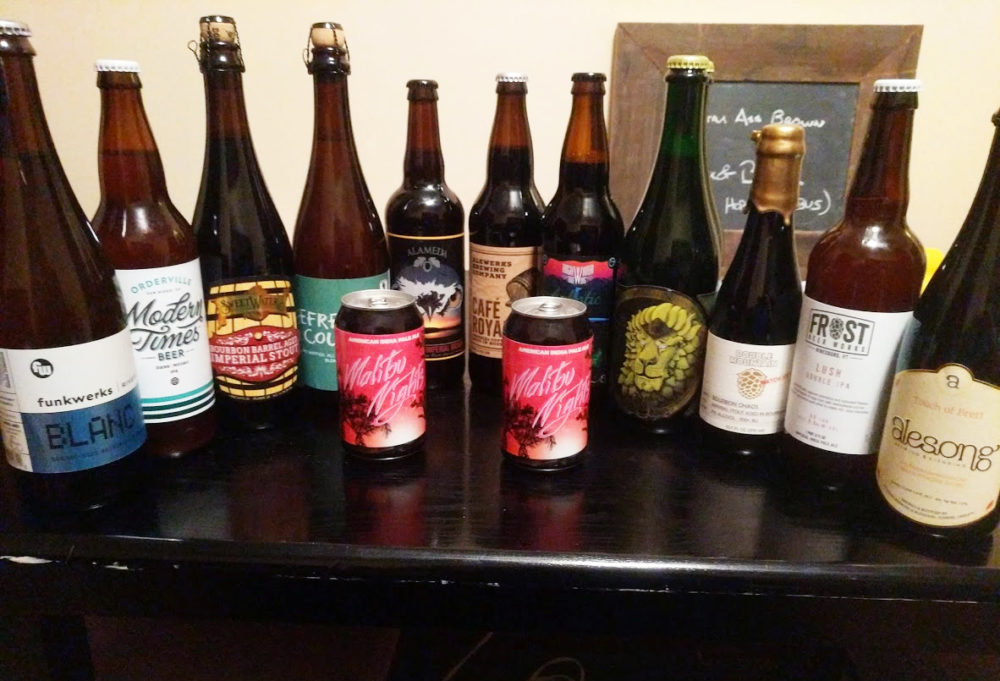 The Sweetwater Bourbon Barrel-Aged Imperial Stout is still sitting in my cellar at home. Gonna crack it open soon.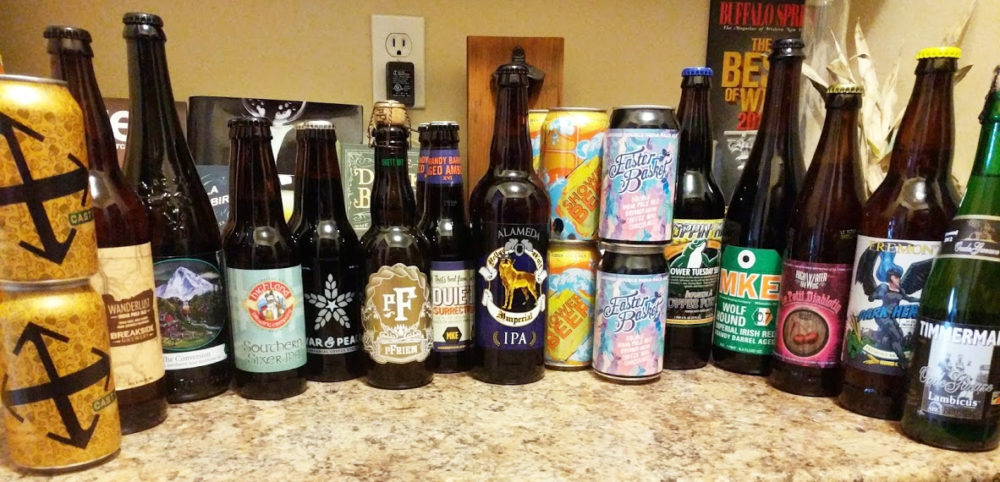 Those four cans of Champion Brewing Company Shower Beer Czech Pilsner cost $9.99. It was delicious (and lived up to its name).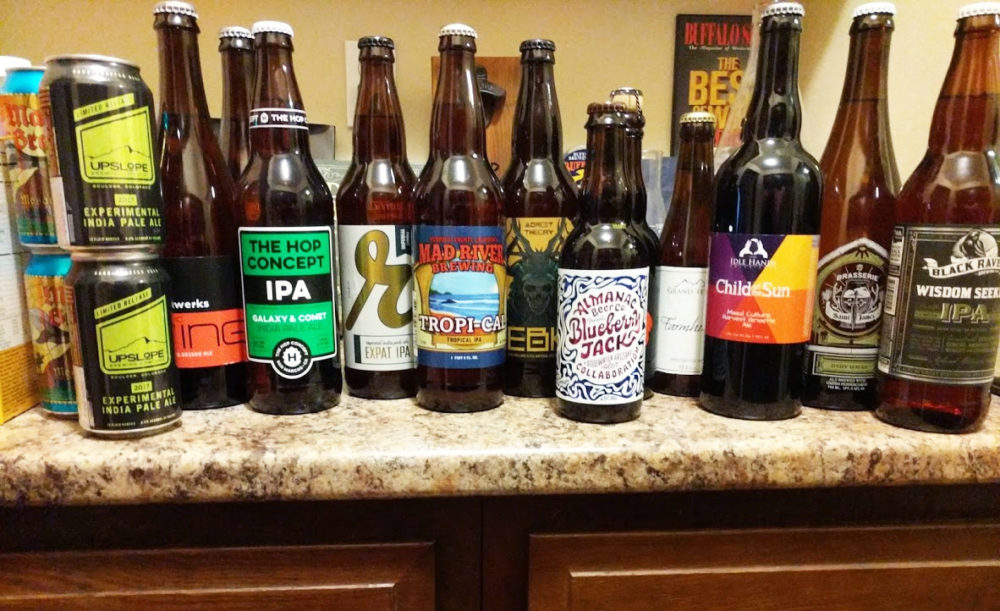 Blueberry Jack was SO GOOD.
More From This Author:
Tags: