A savory take on a watermelon cocktail.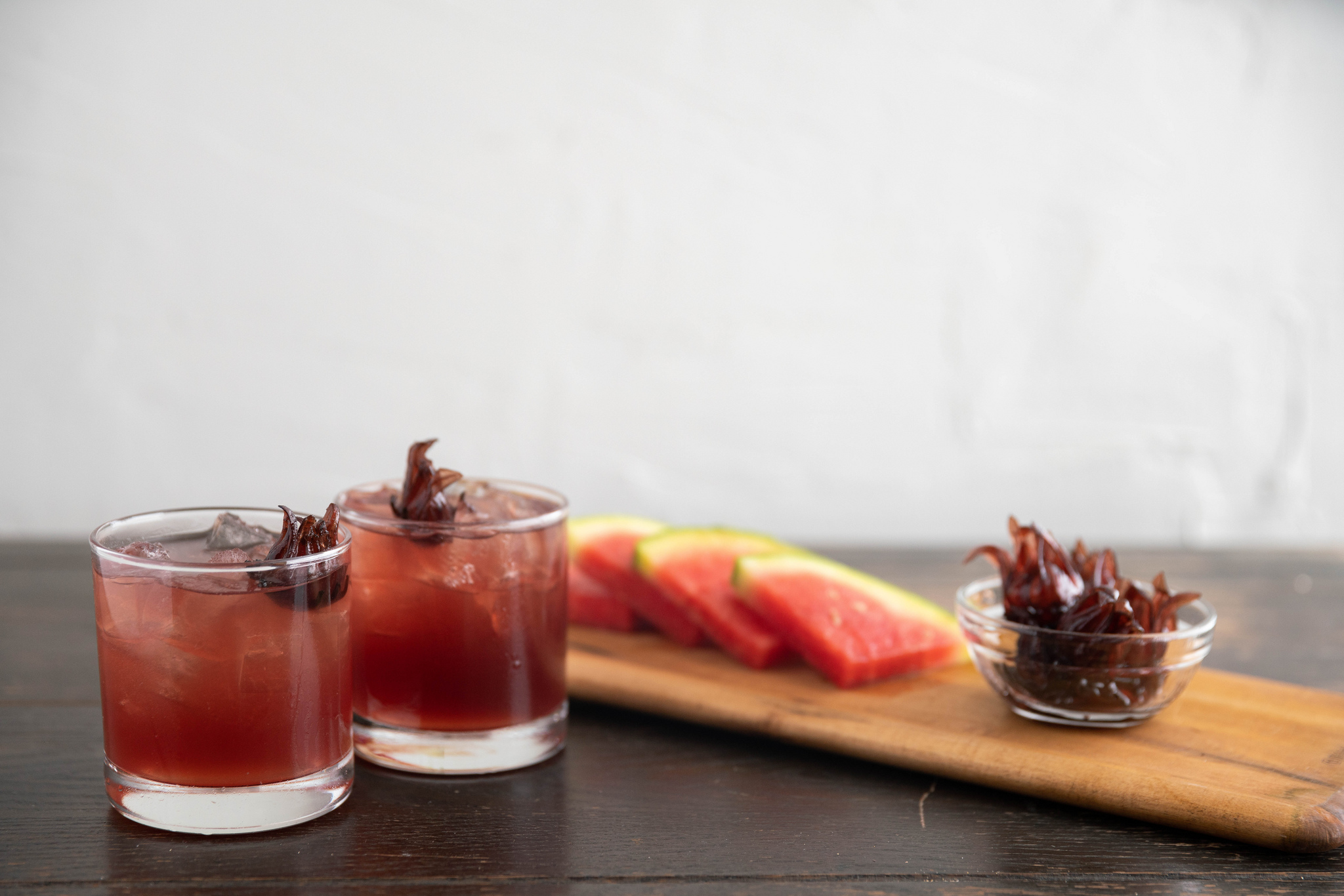 No matter the season, watermelon can add a fresh note to any cocktail. The Smoke On The Water Cocktail, adapted from Carlos Perez recipe at Chicago's Nellcote, is an elevated way to enjoy the casual, bbq staple as a watermelon cocktail.
Made with mezcal, fresh watermelon juice and wild hibiscus flowers in syrup, this drink is the watermelon's sultry alter ego.
Enjoy the beverage watching a sunset with someone special or just hanging out with friends.
Smoke On The Water Cocktail
Yield: 1 Cocktail
Ingredients
Glassware
Tools
Instructions
Step 1: Juice a watermelon
Take one slice of a watermelon and cut off the rind. Cut the slice into 1 inch cubes. Place cubed watermelon into a paper towel and squeeze juice over mesh net strainer into a bowl.
Step 2: Assemble the cocktail
Add all of the liquid ingredients to a shaker with ice, and shake until chilled. Strain into a rocks glass over ice. Garnish with hibiscus flower.