The Scorpion Bowl is a quintessential rum cocktail that combines the whimsy of tiki with the camaraderie of communal drinking.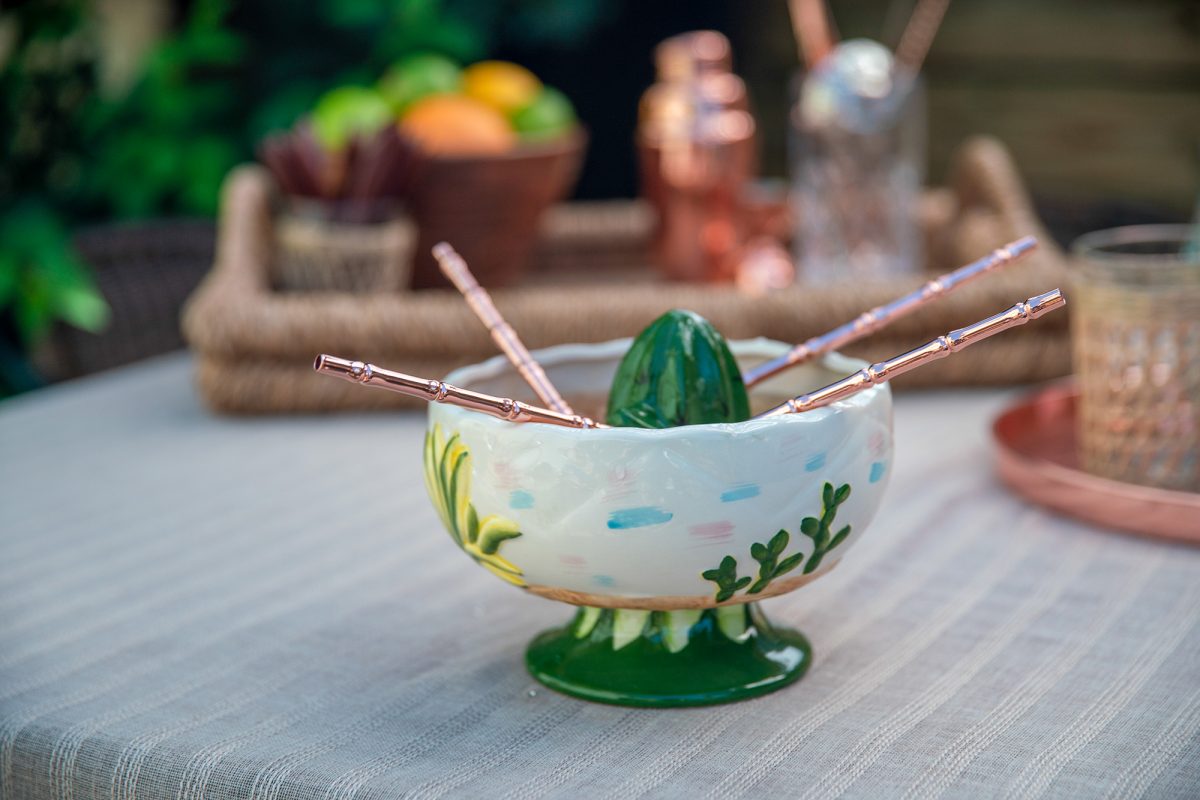 What's in a Scorpion Bowl?
Victor Jules Bergeron is said to have originated the scorpion bowl in the late 1930s at his tiki-themed bar, Trader Vic's, in Oakland, California.
A Scorpion Bowl relies heavily on one of Bergeron's signature tiki ingredients: orgeat–a milky colored, almond-flavored syrup that is also essential to the Mai Tai. One of our favorite versions of orgeat, from Small Hand Foods, introduces apricot kernels, brandy, lemon juice, and orange blossom water into the fold. In this particular Scorpion Bowl recipe, we also add a touch of passion fruit syrup to keep orgeat's strong almond flavor in check.
One of the best things about a Scorpion Bowl is no one agrees on one definitive recipe, so there is room to be creative. Some people mix rums of different ages and styles to heighten the complexity of the drink, some people introduce other base spirits entirely–generally, gin or brandy. You can even play around with the juices; lime, pineapple, or grapefruit could all have a place here.
Scorpion Bowl vs. Volcano Bowl
Although both communal tiki drinks, a scorpion bowl and a volcano bowl have some slight differences.
What is a Scorpion Bowl
A Scorpion Bowl is a shared alcoholic tiki drink served in a large ceramic bowl. It's traditionally decorated with an island scene and is meant to be drunk through long straws with a group of people.
What is s Volcano Bowl
A Volcano bowl is also a shared alcoholic tiki drink served in a large ceramic bowl, however, these types of bowls are designed with a rising 'crater' in the center which is intended to be filled with flammable (high-alcohol) liquor. This liquor is lit just before serving, creating a 'volcanic' scene.
How to light a Volcano Bowl
To add a fire element to a volcano bowl, pour a high-proof spirit (151-proof rum is our choice) into the volcano-shaped reservoir in the middle of your tiki bowl and carefully light it. It makes for an exciting presentation, but please don't try to drink from the bowl while it is aflame. Extinguish it first! And be cognizant of the fact that any plastic garnishes are liable to melt if they are allowed to get too close to the flame.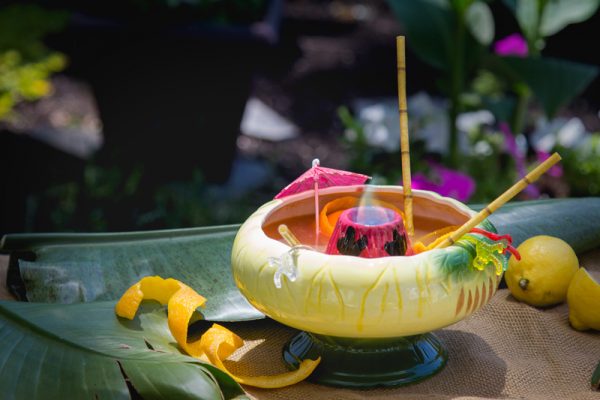 ---
Scorpion Bowl Recipe
Yield: 32 oz bowl - serves 4 people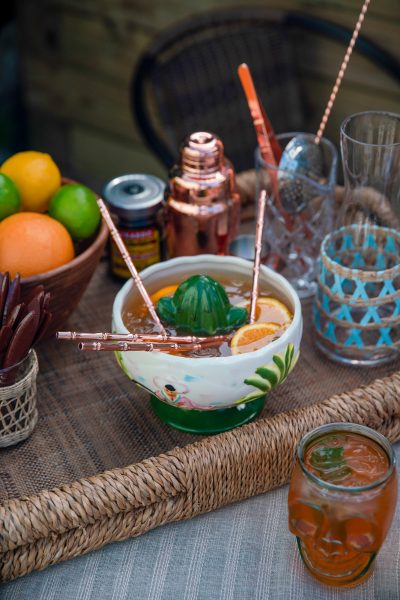 Ingredients
Glassware
Tools
Instructions
Using a lewis bag & mallet, crush ice and transfer to a scorpion bowl. Using a jigger to measure, add all of your ingredients to the bowl. Stir to combine. Garnish with cherries and sliced oranges. Serve with straws.