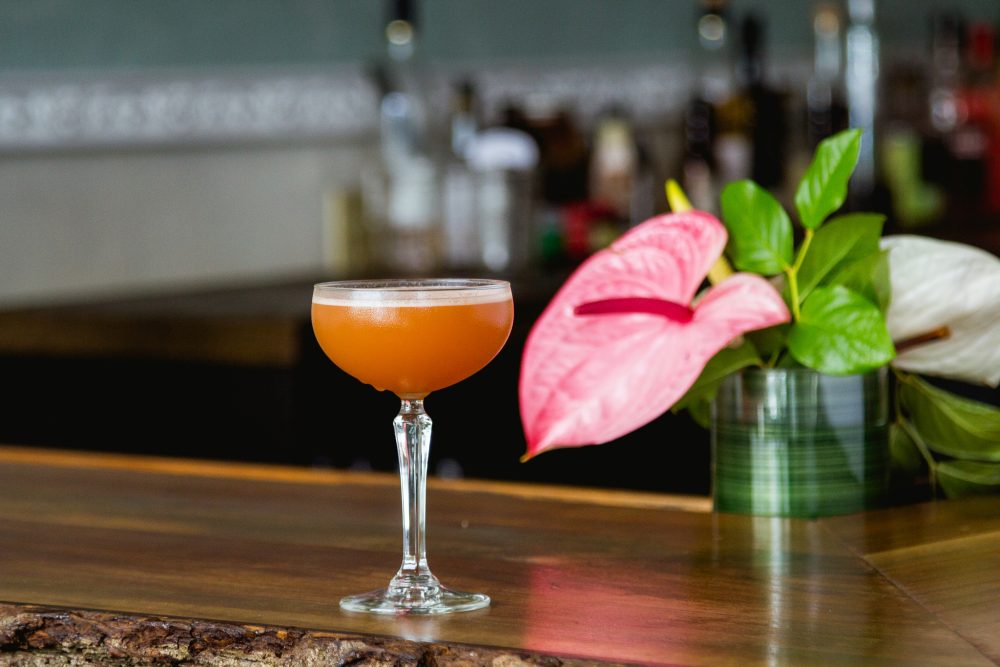 Earlier this summer, I asked the very accommodating bar manager at my favorite local restaurant to develop a signature cocktail for a dear friend's bachelorette party. My only stipulations were that he use grapefruit bitters and the bride-to-be as his muse.
"She likes reggae, hot and sticky weather, dancing up a storm, and ginger--lots and lots of ginger," I said.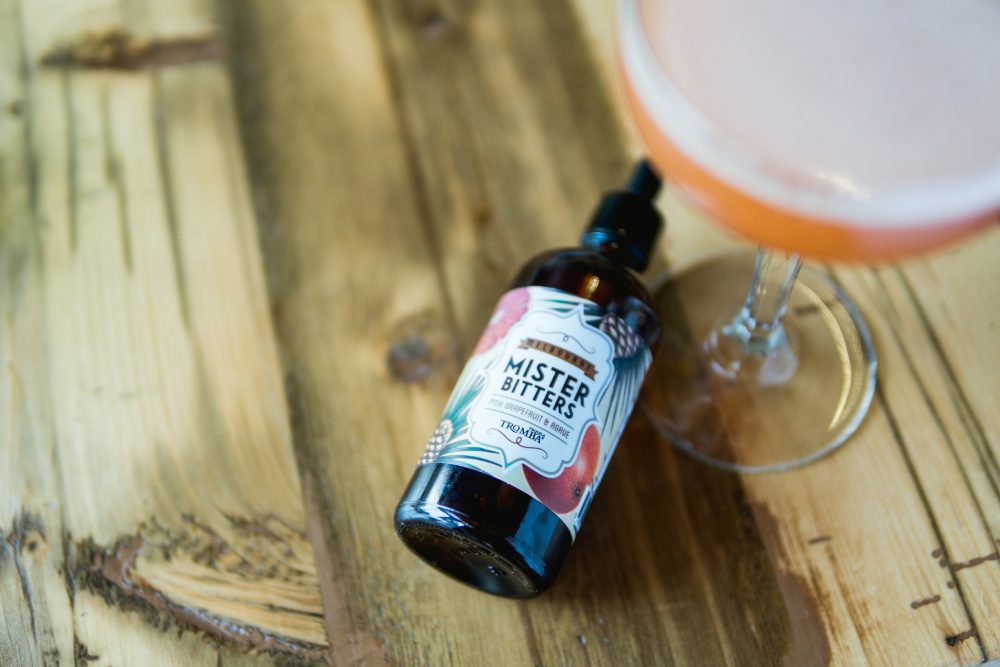 He looked at me with mild, affected vexation, blinked hard, and then continued about his very important business. A few weeks and some light teeth pulling later, he delivered not just any signature cocktail, but the perfect signature cocktail for my sultry, summer-loving girl.
Jenn's Cocktail, as it was unimaginatively dubbed, features rum (El Dorado Blanco, to be precise), baking spice-redolent amaro, extra-spicy fresh ginger syrup, and Lockhouse Distillery Ibisco Bitter Liqueur--a super bright and aromatic modifier made from 15 botanicals, including grapefruit peel and coriander. You can substitute Aperol, but the Ibisco is worth hunting down if you can manage to get your hands on some. It's distributed in 32 counties across New York State.
---
Jenn's Cocktail
Ingredients
2 ounces El Dorado Blanco rum
1/4 ounce Angostura Amaro
1/2 ounce Lockhouse Distillery Ibisco Bitter
1/2 ounce ginger syrup*
3/4 ounce lime juice
8 drops grapefruit bitters
Directions
Add ingredients to a cocktail shaker and filled with ice.
Shake and strain into a chilled coupe.
Rim glass with an expressed orange peel. Discard.
*For the ginger syrup, blend 1 part fresh ginger juice to 2 parts sugar in a Vitamix or other high-powered blender to combine.