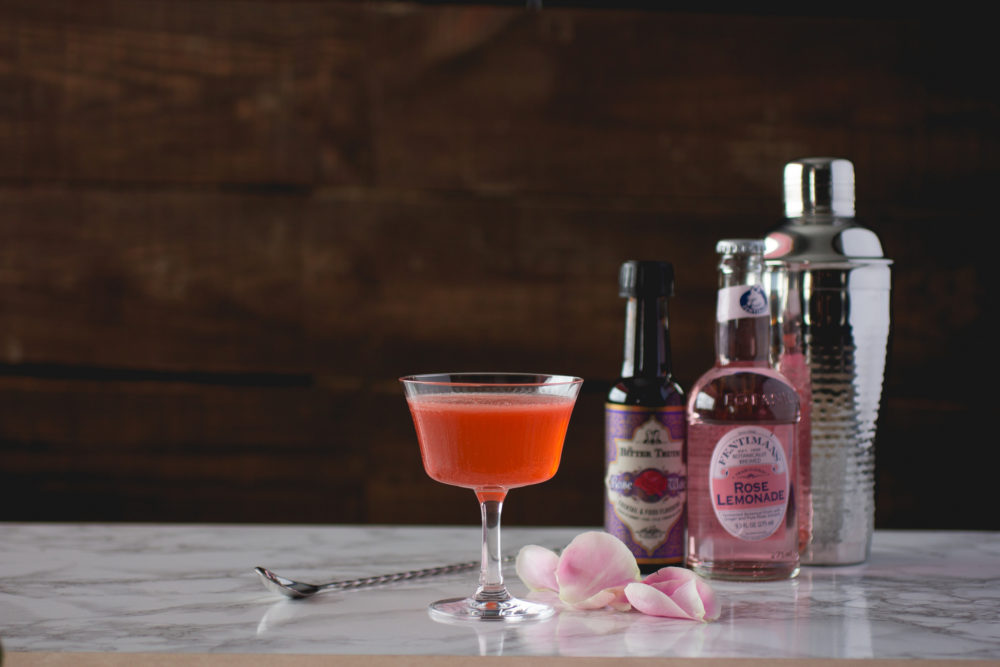 In the language of flowers, red roses represent romantic love. This Valentine's Day cocktail takes advantage of that symbolism with, not one, but two rose ingredients. It's citrus-forward and slightly bitter with a floral perfume that doesn't overwhelm (i.e., it doesn't smell--or taste--like potpourri). We'll take it over a dozen long-stemmed any day.
---

A Rose Cocktail for Valentine's Day
Yield: 1 cocktail
Ingredients
1 1/2 ounces pisco
3/4 ounce Aperol
1/2 ounce lemon juice
1 heaping barspoon strawberry jam
2 dashes rose water
Fentimans Rose Lemonade Soda
Directions
Add pisco, Aperol, lemon juice, strawberry jam, and rose water to a cocktail shaker. Fill with ice and shake vigorously until the outside of the shaker is frosted.
Double strain into a chilled fizz glass or coupe.
Top with rose-flavored lemonade.