We're not superstitious but we do love any reason to try out a new cocktail. This Friday the 13th, actually enjoy your run in with a black cat or two in the form of a cocktail.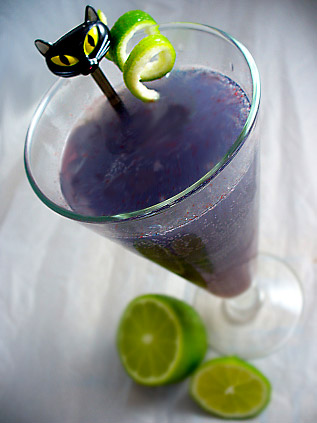 Black Cat Cocktail
1 oz blue curacao
1 oz vodka
3 oz lemon lime soda
1 oz cranberry juice
½ oz freshly squeezed lime juice
Lime twist for garnish
Fill a shaker halfway with ice. Add curacao, vodka and lime juice. Shake until mixed well. Add soda and stir. Pour cranberry juice into a tall glass. Over the back of a spoon, gently strain the mixed ingredients over the cranberry juice, being careful not to completely mix the two for presentation. Serve with a cocktail stirrer and a lime twist for garnish. Cheers!
Related Articles: