Infused cocktail recipes are easier to do at home than you might think.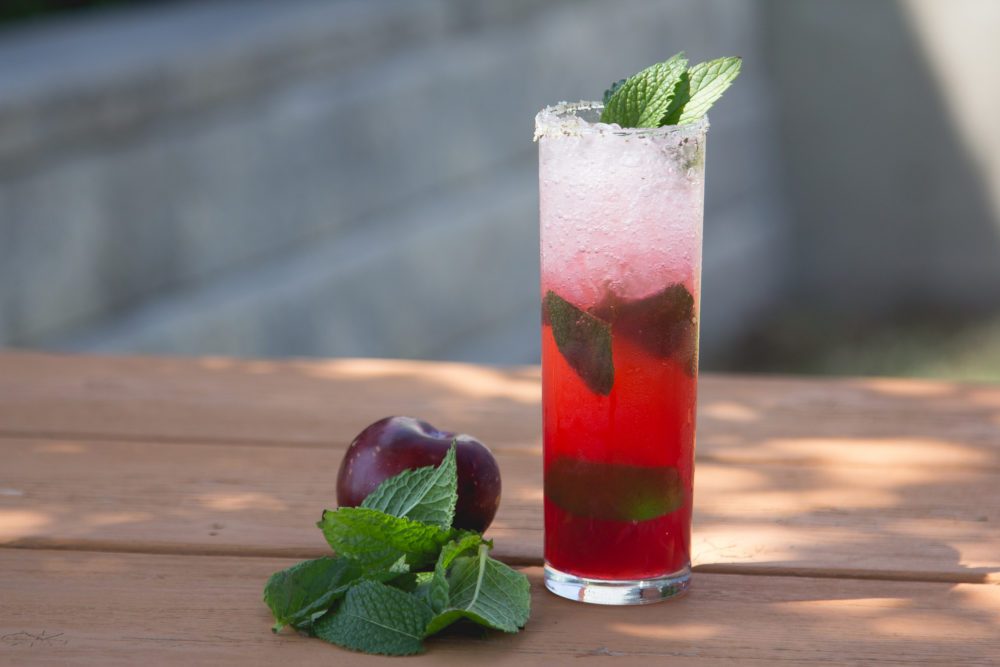 Plum rhymes with rum, so naturally we infused one with the other - and then we made a mojito. Wordplay is how the best mixologists come up with their infused cocktail recipes.
Seriously though, infusing spirits with in-season ingredients can add an elevated twist to any drink. Try this easy at home infused cocktail recipe the next time you feel like being extra domestic.
---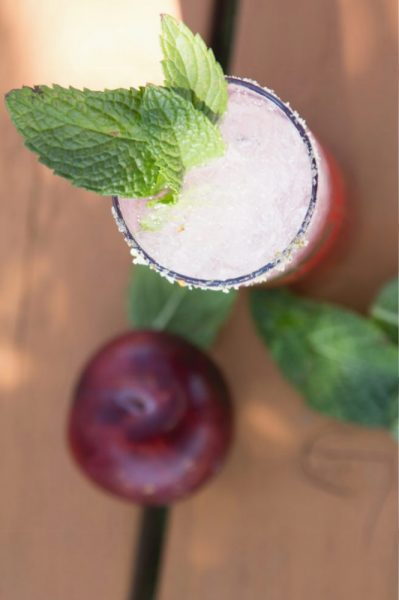 Plum-Infused Rum Mojito
Yield: 1 Cocktail
Ingredients
2 ounces plum-infused rum (see instructions below)
1/2 ounce rich simple syrup
1 ounce freshly squeezed lime juice
2-3 ounces club soda
4 leaves fresh mint
Glassware
Tools
Instructions
Make Plum-Infused Rum
To make plum-infused rum fill a mason jar with equal parts chopped, fresh plums and white rum. Seal the jar and give it a good shake. Store it in a dark, cool place for 3 to 4 days, shaking it once a day. Once the infusion is complete, filter the plums from the alcohol by way of a fine-mesh strainer or cheesecloth. The rum will keep for months.
Assemble Cocktail
Squeeze fresh lime juice into mixing glass. Trace the mouth of your glass with a spent lime to wet it.
Invert the glass into a small pile of rimming sugar, rotating the glass to ensure the sugar sticks to the rim.
Add simple syrup, mint, and an eighth of a spent lime to the rimmed glass. Muddle lightly to bruise the mint, taking care not to tear it.
Add rum and lime juice to the glass. Then top with a handful of crushed ice and club soda.
Quickly stir. Garnish with mint.