Spice up the winter season with a Mexican Hot Chocolate.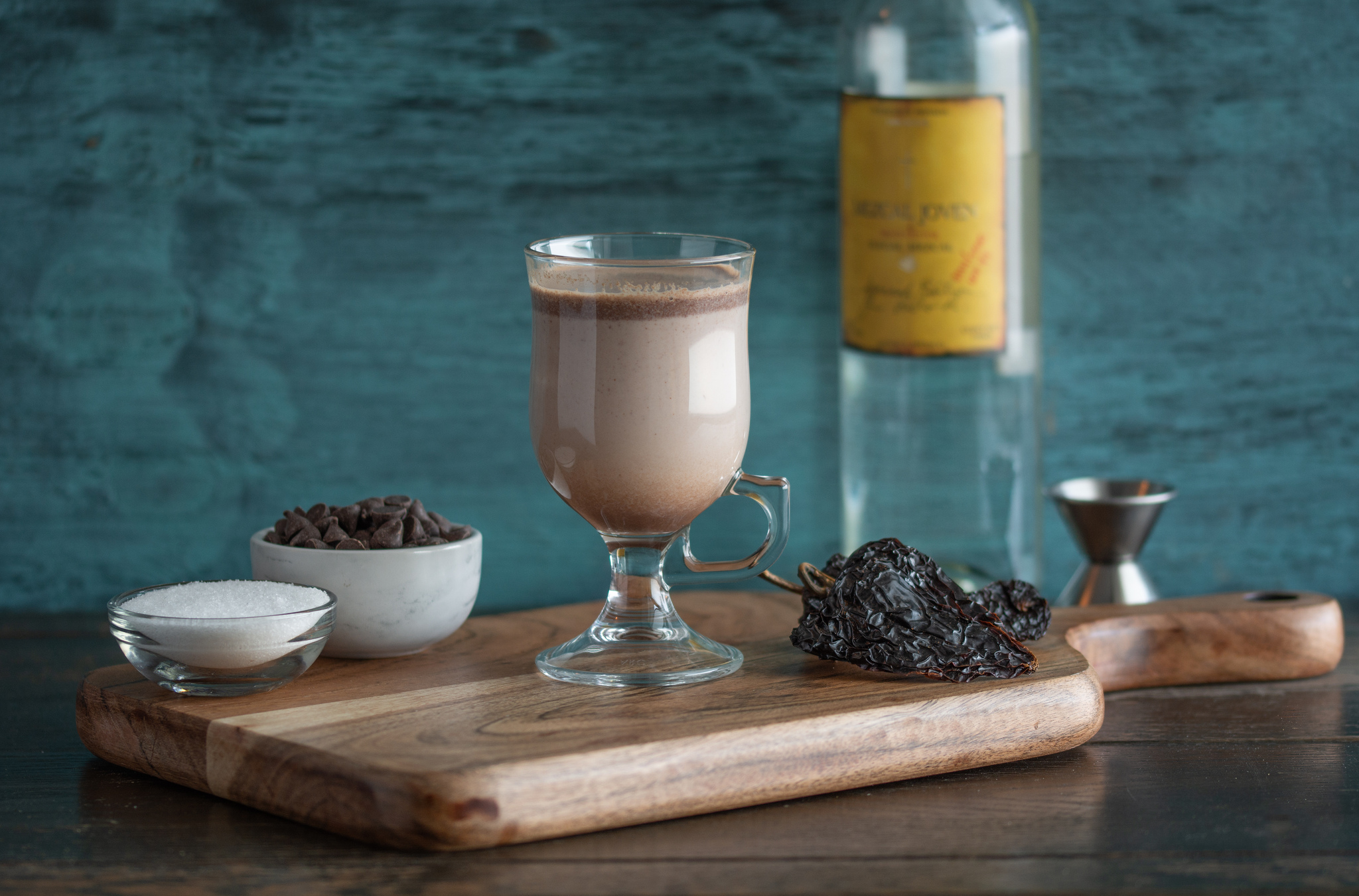 Baby it's cold outside, at least for most of the planet if it's winter, and Mexican Hot Chocolate is the ultimate in cozy. Our Mexican Hot Chocolate recipe, made with mezcal, cinnamon and chiles, will be sure to warm even the coldest of hands. Maybe some hearts too.
---
Mexican Hot Chocolate
Yield: 5 Mugs
Ingredients
1 cup mezcal

3 cups whole milk

3 tbsp grated cinnamon sticks

6 oz semisweet chocolate, chopped (or whole chips)

3 tsp granulated sugar

¾ tsp vanilla extract

¼ tsp ground chile (or cayenne pepper)

Pinch of salt (or to taste)
Glassware
Tools
Instructions
In a saucepan, heat milk and cinnamon, whisking occasionally. Add the chocolate, sugar, vanilla, salt, mezcal and ground chile until mixture is smooth and creamy and chocolate is melted, about 5 minutes. Divide hot chocolate among mugs.