Similar to German Kolsch, a favorite summertime beer, Blonde Ale gets its name from the light straw to deep gold color it possesses. This style is ultimately a malty one, starting out soft and oftentimes finishing with a sweet, unbaked bread or biscuity flavor. Hop flavor will be light to medium but not in any way aggressive, so there won't be any harsh bitterness, but a smooth experience from sip to swallow. A perfect gateway style for people interested in entering the craft beer scene.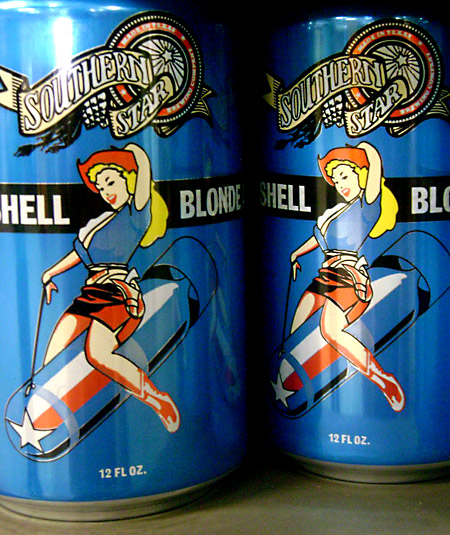 One of the American Blonde Ales I enjoyed both on tap and at the brewery while visiting the Houston area in March was Southern Star Blonde Bombshell. A delightful and perfect example of the style, Blonde Bombshell is created with Rahr Special Pale and Wyermann Vienna malts, Saphir and Sterling hops and California Ale yeast.
Another delicious American Blonde Ale I've enjoyed also happens to hail from Texas; Real Ale Brewing Fireman's #4 Blonde Ale which I reviewed exactly one year ago (go figure!).
American Blonde Ale and Food Pairings
When pairing American Blonde Ale with food, you'll want to steer clear of dishes that are super spicy or the beer itself will be completely lost. Stick with Italian dishes, either red or white sauces would work well, but stay away from marsala as this style most likely cannot stand up to such a deep flavor profile. Middle Eastern dishes like falafel and hummus are also great choices with a blonde ale. As for seafood, whitefish and lightly flavored sushi pair well. If you're looking for a really fresh meal, blonde ale will pair nicely with any green salad.
Tags: