Dave gathered us in the conference room here at KegWorks to unveil an exciting new product. I had no idea how exciting it was. Our product team brings in a lot of cool stuff but never anything like this.
Instant Beer PowderSomehow, the stars have aligned and we have exclusive rights to sell the world's first powdered beer, here in the US! Yep, that's right. Powdered beer. As in you have powder that turns into beer when mixed with water. I feel like I've died and gone to beer heaven.
Insta-Beer uses advanced German technology to fully ferment the mixture and have it ready for consumption in less than a minute's time. Your water to beer time depends solely on how fast you can stir!
We each got to taste a pint and I had some doubts, seeing as this all seems too good to be true. The line-up includes Insta-Lager, Insta-Stout, Insta-Bock and Insta-Belgian Ale. The Belgian boasts a 10.5% ABV, so I grabbed one of those packets pretty quick.
I actually mixed it right in my water bottle – I like it shaken, not stirred. True to the promises on the package, in approximately 45 seconds I had a Poland-Spring bottle full of bold, beautiful beer. There was a nice amount of foam head (probably a little more than desirable but keep in mind, I did shake it!) No kidding, this stuff tastes incredible. I'd actually liken it to a pint of a good craft beer on draft and it costs a whopping 66¢ per packet! Not to mention, you can make it anywhere. Anyone can easily sneak it into sporting events, bring it camping or take it to a concert… the possibilities are endless!
When I think about technology and how far we've come, my head tends to spin. When I think about Insta-Beer, it doesn't matter anymore! Who cares how we got here, the important thing is – we're here. Great beer is now at your disposal whenever, wherever! You can't beat it. Thank God for those Germans.
We officially released it to the public today and quantities are sure to disappear fast! Be one of the first to get your hands on this miracle product.
Introducing Insta-Beer
The world's first instant beer, available exclusively at KegWorks!
Insta-Beer is revolutionizing the alcohol industry. After years of research, thousands of trial runs and plenty of hangovers, a dedicated team of German scientists has perfected a groundbreaking formula for powdered beer.
In less than 60 seconds, each packet makes one 12-ounce serving of damn good beer. Simply combine the patented brew powder with ice-cold water for an outstanding glass of the good stuff. It's every bit as enjoyable as your favorite bottle or can, for a fraction of the price.
Grab 12 Insta-Beer packets for just $7.95
---
The Insta-Beer Line Up:
Insta-Lager
Everything an American beer should be; casual, smooth and incredible. Copper-amber in color with a medium body, malty aroma and impeccably balanced hops.
4% ABV
Insta-Stout
A smooth, rich, full-blown stout. Dark ebony with a beautiful thick brown head, perfect carbonation and robust body. Flavors of roasted malt, espresso and chocolate dominate.
6% ABV
Insta-Bock
A truly robust brew, full of taste and character. Mahogany colored with a pleasant mouthfeel, bold body and the taste of light fruits and steely caramel.
7% ABV
Insta-Belgian Ale
Strong, bold and beautiful. A golden color with a crisp aroma that starts off fruity and finishes with a bitter and clean hops flavor. High alcohol content but very drinkable.
10.5% ABV
What People Are Saying
"For years I've fantasized about an instant beer! This product is nothing short of incredible. Slip a packet into your pocket and you can have a great beer anywhere!"
-Marc, Beer Connoisseur, NYC
"The results are more impressive than some of the pricey craft beers I've had recently - and all you need is water. It's almost too good to be true!"
-Otto, Dumpfbacke Brewery, Germany
---
Seriously? Insta-Beer?!
YOU WISH!
Check back next year on April 1st - maybe we'll have Insta-Beer in by then. In the meantime, though, enjoy beer the old fashioned way--with proper cask ale supplies and draft beer equipment like kegerators, beer faucets, beer towers, and regulators.
You Might Also Like:
Tags: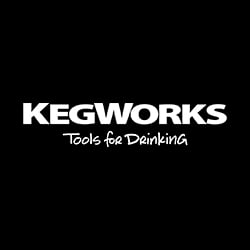 KegWorks has been selling cool tools for drinking and serving knowledge on tap since 1998. We are all about enjoying good drinks with good friends.