If you consider yourself a craft beer geek, snob, enthusiast, or connoisseur, then you probably read the first part of this title and thought, I already know how to do that. And I trust that you probably do - for you and your craft beer-loving friends. But, what about your friends who aren't familiar with craft beer? You know, the guys and gals who go for a domestic when out at a great beer bar. Or, someone who's new to the hobby but still fairly green.
If you want to throw a party and include those friends, there's some things you need to do in order to make it fun for every one. Because all of us, at some point, have been the newbie. And there's nothing worse than being surrounded by beer snobs who hoard their knowledge and exclude you from the conversation. So, here are 5 tips to help you throw a craft beer tasting party that'll be fun for everyone.
1. Treat it Like a Party
You didn't have your friends over to lecture them about beer. You didn't have them over to show off all your knowledge. You had them over to have a good time. Remember that.
2. Get the Proper Glassware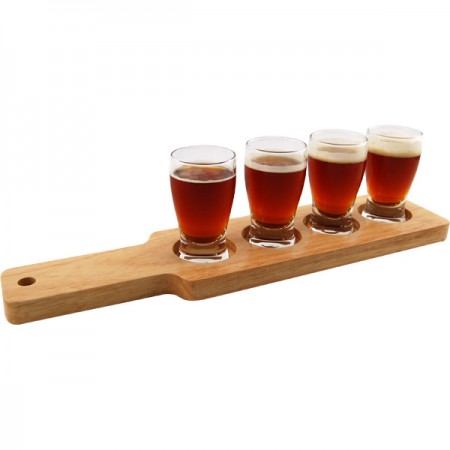 You shouldn't use pint glasses for a couple of reasons. First, that would cost you a ton of money. Second, you're guests would be buzzed, if not drunk, by the time you got to the third or fourth beer. Try a flight of 4 or 5-ounce tasting glasses instead.
3. Encourage Everyone To Bring a Different Beer
This is will save you some time and money. It was also keep the spotlight off of you for a bit. Encourage people to do research - find beers with flavors they might like, something with good reviews online, or a generally positive reputation in the beer community.
4. Pair the Beers with Food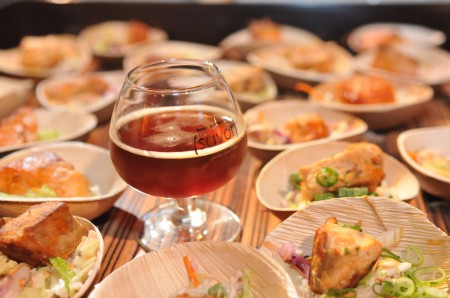 Find some different dishes that will complement the flavor of the beers you're sampling. You want your guests to explore the flavor profiles of the beer, and the right pairing can definitely help with that. It will also help stave off inebriation.
5. Explain the Hobby (In Layman's Terms)
Tell everyone why you're so passionate about beer, and why so many others are beginning to align themselves with craft beer culture. Truthfully, a lot of people just don't get it. They think "beer is beer." I know that sentiment is enraging to enthusiasts, but instead of getting pissy about it, explain why that's not the case.
***
If you have any of your own tips or ideas, leave them in the comments section below!