The three contributors to a well-balanced draft beer system are temperature, pressure, and restriction. Of the three, temperature is, by far, the one that contributes to the most draft beer problems. It's vitally important that proper temperature is maintained from the keg all the way to your glass to maintain a properly functioning draft system. As it sits outside of your beer fridge, it can be difficult to maintain cold beer as it travels through the beer tap tower. With the Super Tower Cooler, you can avoid the concern of warming your beer as it travels through the draft beer tower.
Well-designed for maximum cooling
This beer tower cooler is built for simplicity, flexibility, and unmatched cooling efficiency. It comes with a 6-foot long adjustable chord and a 1/2" diameter hose for ease in fitting in any kegerator. With its IP56-rated fan and 34 CFM blower, it is made from the products you need for pouring out perfectly chilled beers time and time again.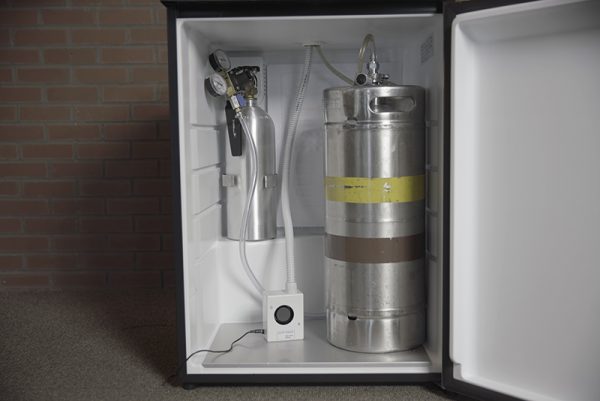 This kegerator tower cooler can save you money and hassle, as you'll no longer be wasting beer with foamy or warm pours, especially when switching kegs. Don't just take our word for it though. Shoutout to Mark B. of Houston, Texas for this review:

Install your Super Tower Cooler in seconds
The design of this product means it fits neatly in any beer fridge, easily reaches the nearest outlet, and cools the beer tower dispenser all the way to the top, until the beer enters your glass. Setup is extremely simple, just watch the video!
Step 1: Insert the open end tube of the tower cooler into the beer tap tower from the opening in the kegerator fridge.
Step 2: Plug in the 1A Power Supply cable.
Step 3: Turn the cooler switch ON and leave it in the beer fridge.
Easy and effective. If your beer is having trouble keeping its cool throughout the pour, or if you just want to ensure that your kegerator is working to the best of its abilities, check it out for yourself: