Hot buttered rum is deliciously comforting.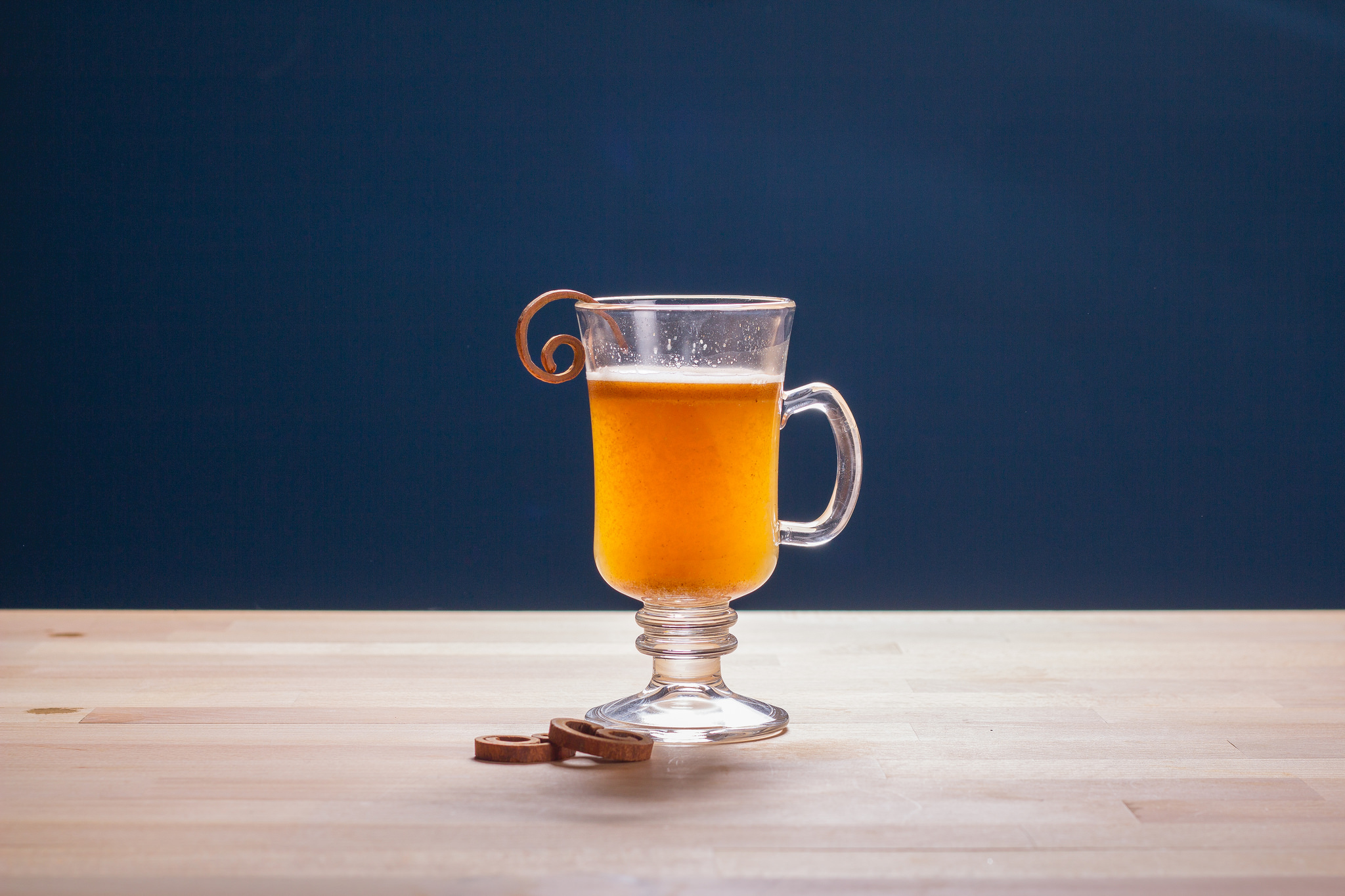 Hot buttered rum sounds deliciously comforting, but in practice, the drink often comes up short. Frequently, it's a cocktail that suffers from imbalance. At its simplest, it's made with rum, butter, sugar, and hot water, but many versions are either too boozy, too sweet, unpleasantly greasy, overly dilute, or insipid from lack of seasoning.
That's why we created a hot buttered rum recipe we think stands alone. First, we amplified things by browning the butter for our batter, which coaxed out some nuttiness and insanely tantalizing aromatics. Then we took things one step further with the addition of miso (a fermented soybean paste of Japanese extraction), which not only added flavor-punctuating saltiness but also a good smack of umami. As for the seasoning, we kept things uncomplicated in an effort to let our star ingredients shine. Cinnamon and freshly grated nutmeg made our cut, but you could always try playing with quantities of allspice, mace, cardamom, or ginger if you're feeling extra adventurous. Just be sure to use a dark rum of, at a bare minimum, decent quality. You will really taste the difference quality makes in this application.
---
Hot Miso Brown-Buttered Rum Recipe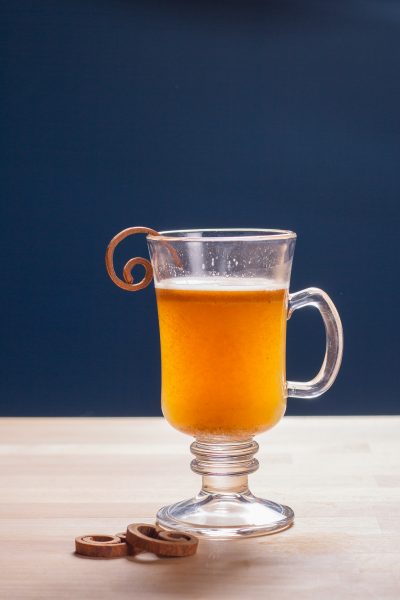 Yield: 1 Cocktail
Ingredients
2 oz Dark rum
2 tablespoons miso-brown buttered rum batter* (see instructions)

1 stick butter
1/2 cup brown sugar
2 teaspoons white miso (you can use red miso if you want a more intense miso flavor)
3/4 teaspoon cinnamon
1/4 teaspoon freshly grated nutmeg

3-4 oz Boiling water (we liked 3, but concede some might prefer more)
Cinnamon stick or swirl, for garnish
Glassware
Tools
Measuring Cup
Measuring Spoons
Large Saucepan
Heatproof Container
Instructions
Step 1: Make Miso-Brown Buttered Rum Batter
Brown the butter: In a medium to large saucepan over medium heat, melt the butter, but don't take it off the heat once it liquefies. Instead, let it continue to cook. It will start to bubble and splatter (which is why you are using a big pan). Over the course of a few more minutes, it will foam, and very soon after that, it will start to smell nutty and the milk solids will brown. Note that the foam can make it difficult to spot the color change, so swirl the pan frequently to see the bottom. And watch it like a hawk. Butter goes from brown to burnt very quickly! Once it's there, you'll want to take the pan off the heat immediately.(If you are new to browning butter and want more intensive, step-by-step instructions with photos, check out this post on Serious Eats.)
Transfer your browned butter to a heatproof container and put it in the fridge to solidify. Once solid, beat the browned butter with the brown sugar until creamed. Add miso and spices, and stir to combine. The batter will keep refrigerated in an airtight container for at least two weeks.
Step 2: Assemble Cocktail
Add batter to the bottom of your cocktail mug or other heatproof glass. Top with measure of rum. Pour boiling water over the rum and batter, and stir to melt the the butter. Using very hot water is important, as the drink will otherwise cool too quickly. Garnish with a cinnamon swirl or stick, and serve immediately.