There's nothing quite like an official day dedicated to drinking. It removes any guilt from an early afternoon (or late morning) cocktail on the weekend. And we've got a great one on Saturday with Hot Buttered Rum Day!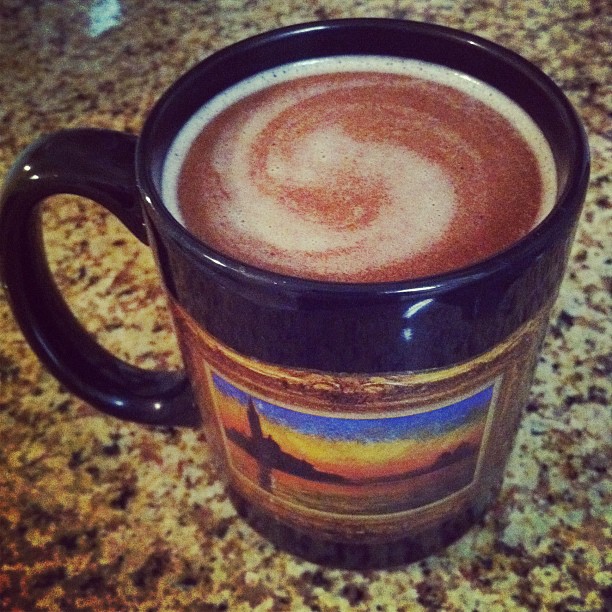 Most of the country has experienced exceptional cold this year, and we're in the dead of winter now. So a mug full of Hot Buttered Rum is the perfect treat for a chilly Saturday. If you've never had one, what better time to give it a try? It's a company favorite that the boss often whips up on snowy afternoons. They're absolutely delectable. Trust me.
Here's a recipe courtesy of Emeril Lagasse via FoodNetwork.com:
Ingredients (serves 4-6)
Dark rum
Water
1 stick unsalted butter, softened
2 cups light brown sugar
1 teaspoon ground cinnamon
½ teaspoon grated nutmeg
Pinch ground cloves
Pinch salt
Cinnamon sticks for garnish
Whipped cream for garnish
Preparation
In a bowl, cream together the butter, sugar, cinnamon, nutmeg, cloves, and salt.
Refrigerate mixture until almost firm.
Spoon about 2 tablespoons of the mixture into each mug.
Pour 1.5 – 3 ounces of rum into each mug.
Top off the mugs with boiling water, stir well, add your garnishes, and enjoy!
---
If this recipe seems like too much work, but you'd love to try the drink, check out our Collins Hot Buttered Rum Mix which only requires hot water and rum!
Tags: