From nutty Brown Ales to toasty Stouts, English beer styles are worth getting to know.

---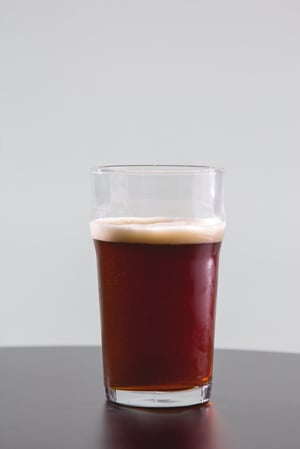 English Brown Ale
Brown Ales are a sweeter variation of a typical English Mild Ale, with an amber to dark brown color that can be cloudy in some varieties. Expect more malt than hops here, with fruity or nutty aromas and flavors, and ABVs between 4% and 6%. With a complex body and balance between malt and sweet, a Brown Ale is a nice companion to a charcuterie platter with cheeses like gouda or sharp cheddar. As for main dishes, a Brown Ale goes nicely with hearty beef dishes like stew or steak.
Commercial Examples
Newcastle Brown Ale (Heineken Nederland B.V.
Bell's Best Brown (Bell's Brewery, Inc.)
Samuel Smith's Nut Brown Ale (Samuel Smith Old Brewery)
---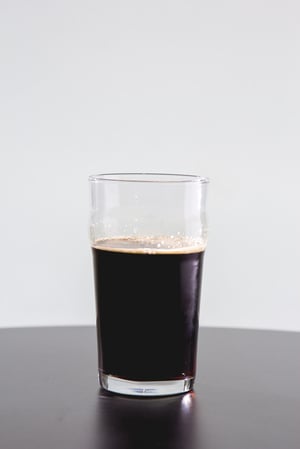 English Mild Ale
One of the more satisfying session beers of the English variety, mild ales have a enjoyable, familiar profile (if you like English Bitters) that features very little (if any) hop character. Think of a traditional Mild Ale as a very small version of a Brown Ale. Like English Bitters, expect very low carbonation and still lower ABVs (between 2% and 5%). Depending on the variety, Mild Ales come in pale and dark styles. Pale styles are medium amber to light brown and can be hazy, while the dark style has a very rich, deep brown to near-black appearance. Mild ales are perfectly suited for a lengthened installation on a bar stool, but if you're drinking a pint with food, try one with a course of cheddar cheese and fresh bread or with pizza.
Commercial Examples
Ossian (Inveralmond Brewery Ltd.)
Mid Mountain Mild Ale (Epic Brewing Company)
Mild Winter (Goose Island Beer Co.)
---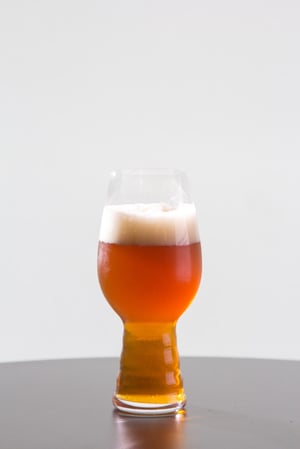 English IPA
The ever-popular India Pale Ale is a history lesson in a pint glass. You've probably heard the story that the IPA recipe was invented for months-long voyages to the far-flung reaches of the British Empire in India. The flavor profile of the English IPA fits the legend, as its characteristic ultra-hopped, lightly malted body also promotes the beer's natural preservation over long stretches. Historians note that authentic English IPAs' lower ABV (between 4% and 7%) helped keep that tax bill lower when casks were traded in a fast-growing colonial market. Coloration almost always appears gold to light copper and tends to have a hazy finish. As compared to American IPAs, the English version is typically more malt-forward and offers a less aggressive hop profile that tends to be more earthy and floral (as compared to citrusy or piney) than its American cousin. Serve an IPA with a mild blue cheese or boldly spiced curry.
Commercial Examples
Jaipur IPA (Thornbridge Brewery)
India Pale Ale (Meantime Brewing Company Limited)
Great Lakes Commodore Perry IPA (Great Lakes Brewing Co.)
---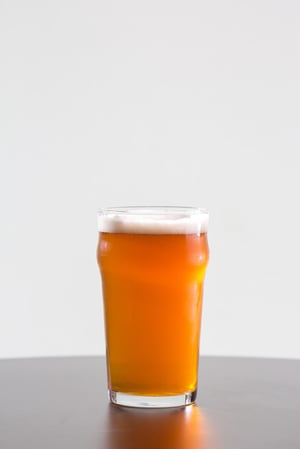 English Old Ale
By custom, Old Ales reach full maturity after long stays (sometimes more than a year) in casks or vats, which tends to promote a tangy, acidic character and sharp, sometimes fruity and vinous body. Lighter varieties can have ABVs between 4% and 7%, while some come dark, rich, and heavy, with ABVs between 7% and 12%. Expect mellow notes of raisin, currant, and plum and unique, yeasty tang presented in a rich amber or dark brown to near black color. Enjoy this authentically English style beer with special British dishes like Sunday roast beef, Yorkshire pudding, or lamb.
Commercial Examples
Olde Suffolk English (Strong Suffolk Vintage)
Theakston Old Peculier (T & R Theakston Ltd.)
Great Divide Hibernation Ale (Great Divide Brewing Co.)
---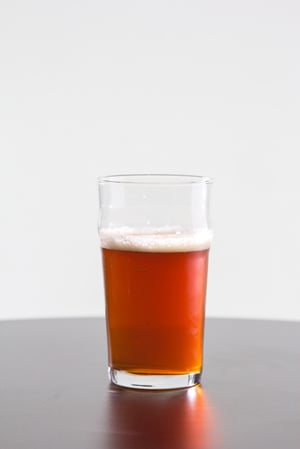 English Bitter
English Bitter is a catchall term for a family of ales that include Ordinary Bitters, Strong Bitters, and Best Bitters. They are not as bitter as the name insinuates, especially to a taster accustomed to hop-heavy American IPAs; rather, that descriptor was a point of comparison with the lightly hopped mild ales and porters and stouts that dominated the English beer scene prior to the late 19th century, when English Bitters took hold. They are closely related to Pale Ales but depart in color thanks to the addition of brown malt, prior to World War I, and crystal malt thereafter. Regardless of exact style, English Bitters are traditionally pulled from a cask by way of gravity or hand pump, which doesn't make them particularly export-friendly, but you can still find a fairly good variety of bottled English Bitters on store shelves in the United States. That said, bottled versions available stateside often differ considerably from the same beer's cask counterpart brewed and served in the United Kingdom. The below descriptions more accurately reflect the latter.
Ordinary Bitter
Ranging from gold to light copper, Ordinary Bitters are the fairest style in the English Bitters family and the most evocative of summer. With ABVs falling in the 3.2 to 3.8% range, they are the most sessionable as well. Malt aroma is generally present at a moderate level, sometimes with a caramel quality and often with a bready component. Hop aroma can be low to nonexistent, as this style avoid aggressive late hopping. Ideally, there is discernable fruitiness and nuttiness, with a light body and a clean finish.
Commercial Examples
Fuller's Chiswick Bitter (Fuller Smith & Turner PLC)
Tetley's Original Bitter (Carlsberg-Tetley Brewing Ltd)
Young's Bitter (Wells & Young's Ltd)
Best Bitter/Special Bitter
The next rung of English Bitters range from medium gold to medium copper and feature a slightly more pronounced maltiness and fruitiness, as compared to Ordinaries. Bitterness and hop flavor are moderate as opposed to low, however, and ABV is kicked up a notch to the 3.8 to 4.6% range. In many cases, the brewer puts its best foot forward with its Best Bitter by using higher quality ingredients than it would with an Ordinary Bitter.
Commercial Examples
Bluebird Bitter (Coniston Brewing Co. Ltd)
St. Peter's Organic Best Bitter (St. Peter's Brewery Co Ltd)
Younger's Special Bitter (Rogue Ales)
Strong Bitter/Extra-Special Strong Bitter (ESB)/English Pale Ale
The boldest English Bitters have a heavier, more malty character and a more forward hops presence, usually of the earthy, resiny, and/or floral English hopes variety, while still retaining balance. Caramel is almost always a factor, though the exact strength of that flavor note can vary. Expect the color to be the same or a shade darker that Ordinary Bitters - that is, gold to dark copper. The strongest examples in the Strong Bitter style weigh in with ABVs of 7% or more, but you may also find lighter varieties closer to 5%.
Commercial Examples
Fuller's ESB (Fuller Smith & Turner PLC)
Hobgoblin (Wychwood Brewery Company Ltd)
Young's Special London Ale (Wells & Young's Ltd)
---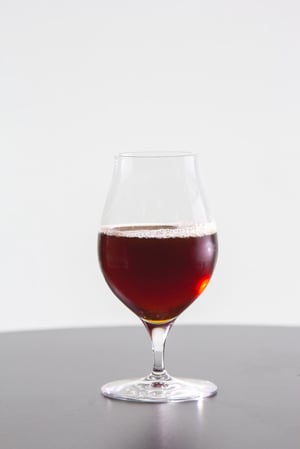 Winter Warmer
Fittingly named for the warmth we get after finishing a pint of one of these sturdy, yuletide beers, the Winter Warmer presents a robust, malty body with some noticeable hop character. They are often flavored with seasonal spices like cinnamon or clove. Dark in color, these beers tend to vary from dark ruby red to near black and range in ABV between 6% and 8%. Winter Warmers are fitting beers to sip around the fireplace after being out in the snow. If you have one with dinner, serve it with poultry or game meat.
Commercial Examples
St. Peter's Winter Ale (St. Peter's Brewery Co. Ltd.)
Great Lakes Christmas Ale (Great Lakes Brewing Co.)
Brrr (Widmer Brothers Brewing Company)
---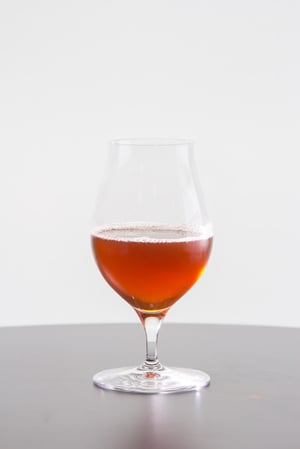 English Barleywine
Barleywine is an amber to dark brown beer perfectly suited for the holiday season. It is characterized primarily for its heavy body and high alcohol content, with ABVs coming in between 8% and 12%, or even stronger. With a thick body and not too much carbonation, look for intense malt character and a fruity finish. They tend to be warming sippers for cold weather and nice accompaniments to your favorite wintertime suppers or Sunday roasts. Try savoring a pint after a big holiday meal, and let it push you toward a long winter's nap.
Commercial Examples
J.W. Lees Vintage Harvest Ale (J.W. Lees & Co. Ltd.)
Arctic Devil Barley Wine (Midnight Sun Brewing Co.)
Mirror Mirror (Deschutes Brewery)
---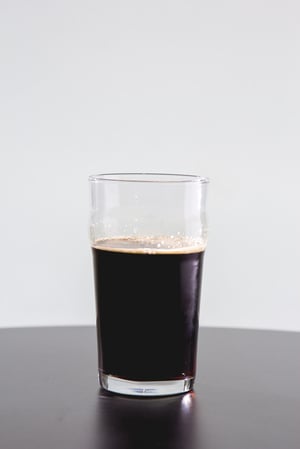 English Porter
London brewers devised English Porters to be a beer that could be consumed young --that is, without cellaring and maturation at pubs and other sites of consumption. This feature of Porters made them the first English beer that could be produced on a large scale to satisfy the raging thirst of the city's working class population. Porters aren't very high in alcohol (typically 4 to 5.4% ABV), and despite being dark and rich in color, lack the roasted or burnt characteristic of Stouts. Chocolate or toffee notes may be present, and hop bitterness doesn't generally surpass a medium level. At their best, they are creamy and highly drinkable. Try a Porter with a nutty, aged cow's milk cheese or meats with a bit of char from roasting or grilling.
Commercial Examples
Fuller's London Porter (Fuller Smith & Turner PLC)
Samuel Smith Taddy Porter (Samuel Smith Old Brewery)
---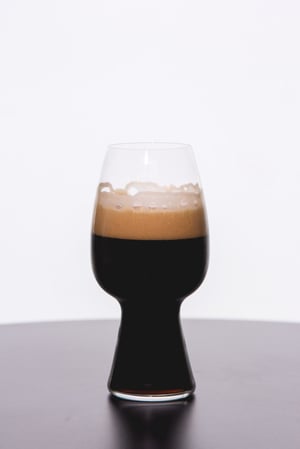 Baltic Porter
Brewing historians tell us that Baltic Porters were named for strong, smoky batches redolent with notes of dark stone fruit that were brewed and casked for long voyages across the North Sea, from Britannia to the Baltic region in eastern Europe. Centuries later, this distinctive style is still popular with enthusiasts who crave dark, complex, and rich flavors. Expect a very dark body of dark brown to near black and a toasted, malty profile with some hop bitterness. Heavier ABVs typically range between 7% and 10%, so if you serve it with a meal, it's best to offer food that can stand up to its robust flavor and power - think grilled or smoked meats, or Sunday roasts of beef, veal, or game.
Commercial Examples
Smuttynose Baltic Porter (Smuttynose Brewing Company)
Sea Legs Baltic Porter (Uinta Brewing Company)
Sinebrychoff Porter (Oy Sinebrychoff)
---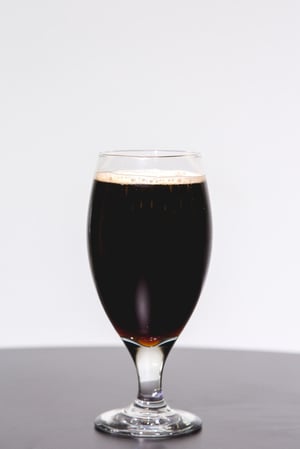 English Stout
Dark, bold, and beautiful, the English Stout is a roasted, toasty-flavored treat that can be enhanced with notes of cocoa, coffee, or toffee. Stouts achieve their distinctive dark brown to jet black color from the addition of long-roasted, charred barley in the mash tun. Brewers will hop a stout recipe according to their own tastes, so you might pick up some hoppy tang amongst the aggressive roasted body of this beautiful cold weather beer. ABVs typically range between 4% and 7%, as English Stouts tend to rest more heavily on complex flavor than on the weight of the alcohol content. This is a great beer for fireside revelry during the cold winter season or with tangy, smoky food like barbecue, or with hefty holiday season meals of roasted poultry or beef stew.
Commercial Examples
Belhaven Scottish Stout (Belhaven Brewery Company Ltd.)
Black Gold (Cairngorm Brewery Company)
Heart Of Darkness (Magic Hat Brewing Company)
---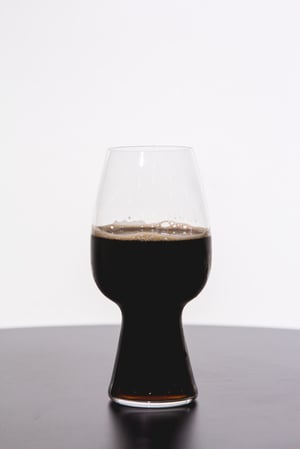 English Sweet Stout
Sweet Stouts contain a larger share of residual sugars left over after fermentation that nicely complement the Stouts' characteristic toasted, malty body. They are made by pitching lactose (an unfermentable sugar) into the brew kettle, giving the finished product an added sweetness akin to adding a teaspoon of sugar to black coffee. Like any other stout, coloration is usually near black, and alcohol content weighs in at between 4% and 7% ABV. Varieties containing additions of cocoa can be rich and creamy companions to a dessert course.
Commercial Examples
Young's Double Chocolate Stout (Wells & Young's Ltd.)
Samuel Adams Cream Stout (Boston Beer Company)
Creme Brulee (Southern Tier Brewing Company)
---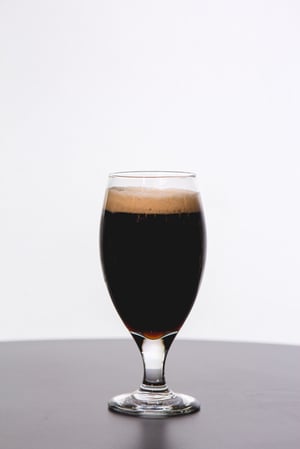 English Oatmeal Stout
Another cherished brother of the dark stout family, Oatmeal Stouts distinguish themselves with an ultra-velvety finish accompanied by aromatic hints of dark chocolate, espresso, or burnt caramel. Oats are added to the mash, giving this distinctive stout its characteristic profile that might remind you of a warm breakfast. Their typically low ABV (between 4% and 7%) won't wear out your palate, which means you can have one with a cheese course and another with (or for) dessert.
Commercial Examples
Samuel Smith's Oatmeal Stout (Samuel Smith Old Brewery)
Wolaver's Oatmeal Stout (Otter Creek Brewing / Wolaver's)
Shakespeare Oatmeal Stout (Rogue Ales)
Related Articles: