Let's help you get familiar with metal bar drink rail and what you need to install it behind your bar.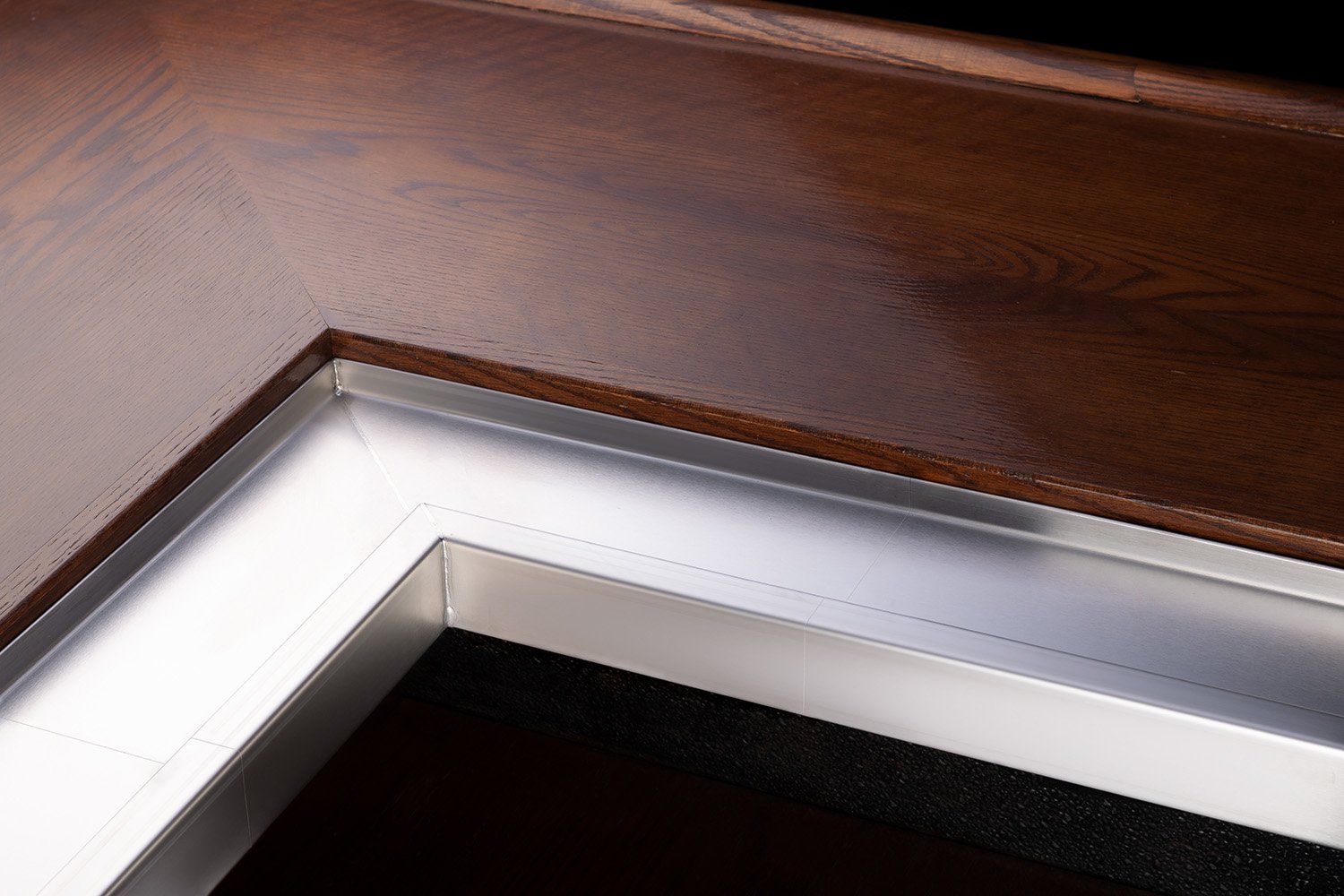 Installing a run of drink rail is a smart solution for home and commercial bars looking to create an area for pouring and preparing drinks while protecting their bar top. Our stainless steel bar drink rail easily installs to any surface to create a durable, easy-to-clean channel perfect for pouring beers or mixing cocktails.
---
Drink rail profiles
The first step you need to take before ordering drink rail is to decide which profile best fits your bar. KegWorks offers five different drink rail profiles to meet your design needs. Once you've picked your drink rail profile, you can measure how much drink rail you'll need to cover your bar and which components you'll need to complete your project.
---
Drink rail system components

Straight-length drink rail
These are your basic straight pieces of stainless steel drink rail. KegWorks offers them in 6' or 8' sections. Additional lengths are available by special order.
---

Inside corner piece
These L-shaped sections connect to two pieces of straight-length drink rail at a 90-degree angle. They are perfect for completing drink rails for L or U-shaped bars.
---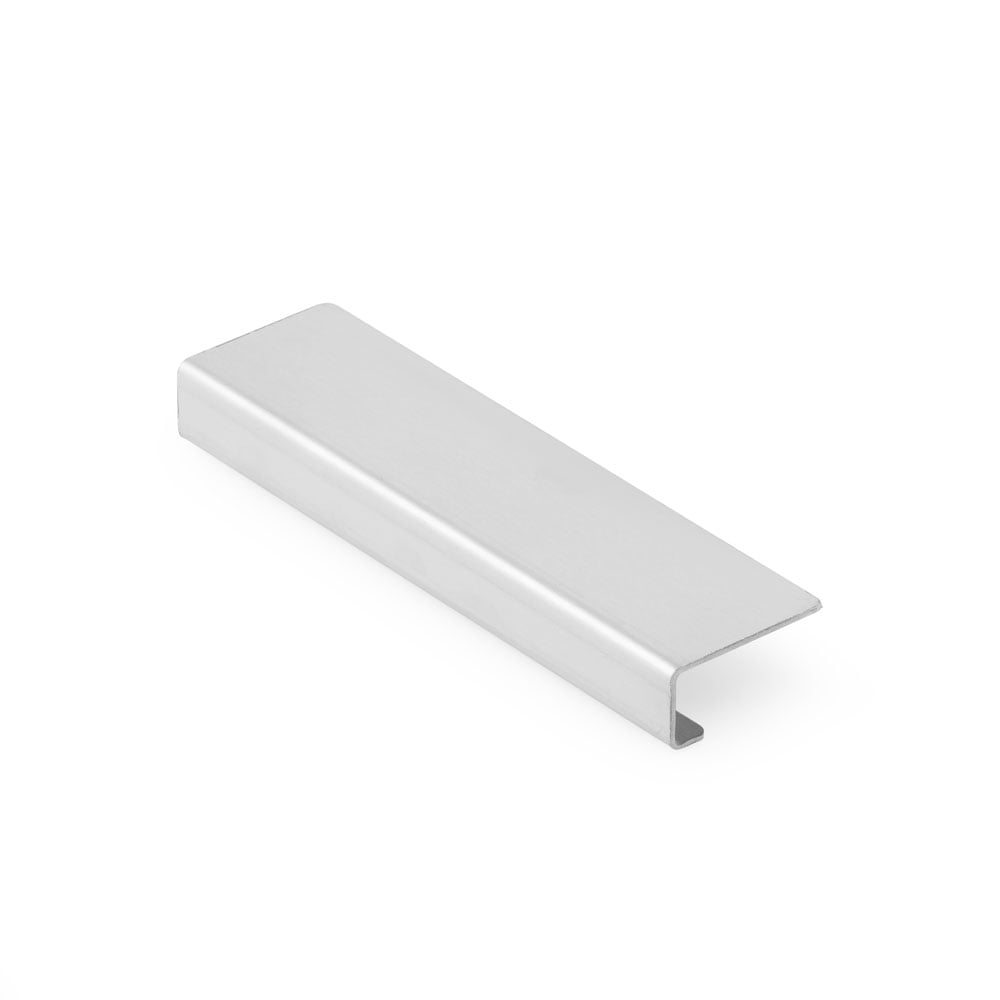 Joint connector
Connectors help to secure sections of drink rail together or to connect straight sections and corner pieces. Applying mildew-resistant clear silicone sealer on the seam between the two sections is recommended.
---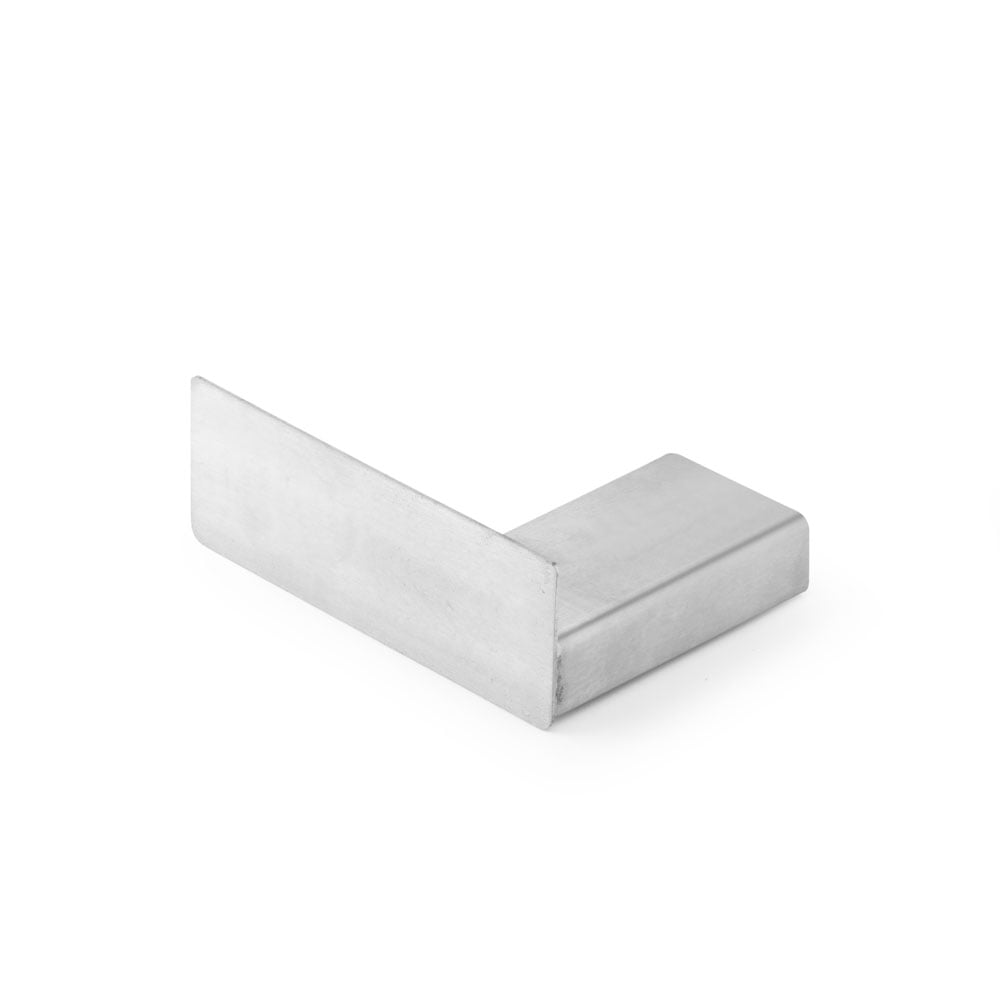 Left & right end caps
Create a finished look to the ends of your drink rail by attaching an end cap. The drink rail end cap slides easily with no adhesives or screws needed to secure it in place. It also protects anyone walking by your bar from exposed edges.
---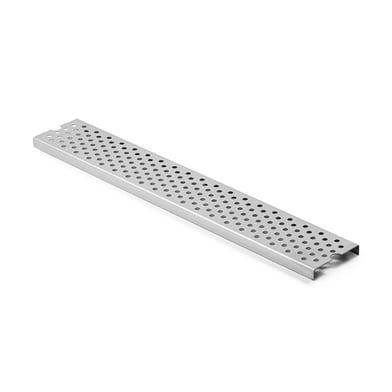 Perforated drip tray
These perforated drip trays are designed to be inserted neatly in your drink rail to elevate glassware above the channel of the drink rail, while the openings allow drips and spills to fall into the channel below for easy drainage and cleanup.
---
Custom options for drink rail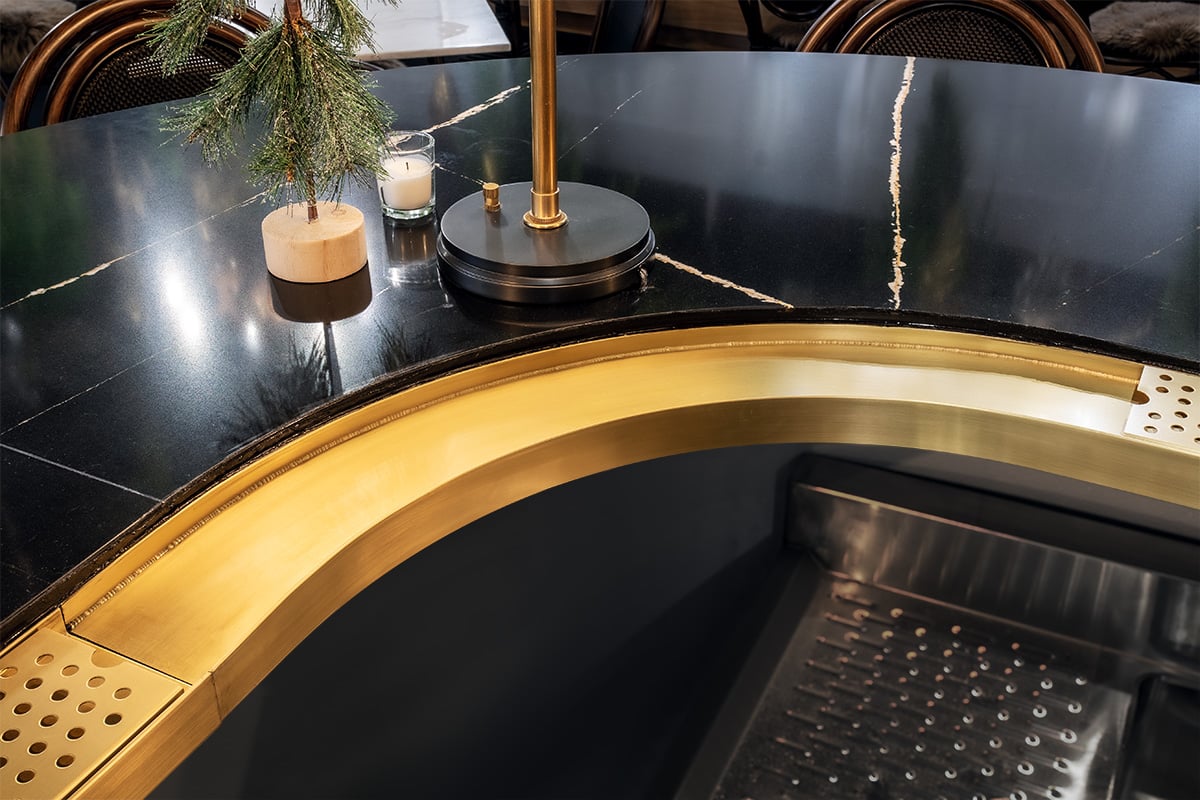 Not all bars are created the same. That's why KegWorks specializes in crafting unique drink rail systems tailored to your specific bar area. Here are some options available to get the drink rail system YOU want:
Custom-fabricated radius bends to fit the shape of any curved or angled bar as well as custom widths to get your drink rail to fit your bar top channel.

Select from our catalog powdercoated and electroplated finishes or provide us with a sample to color match for a unique, custom finish for your drink rail.

KegWorks can also add drain holes for easy clean up, glass rinsers to freshen drinkware before serving or laser engraved drip trays to any drink rail system.
All you need is to submit your custom quote to begin your drink rail project today.
---
How to install drink rail
Installation of drink rail is a very simple process that does not require any tools unless you need to cut sections of drink rail to fit your bar. You will need a proper adhesive to mount the sections of drink rail and components.
Step 1. Apply adhesive to the surface where you are installing the drink rail.
Step 2. Start by placing an inside corner piece where they are needed. (This step is optional if you're installing a straight run of drink rail.)
Step 3. Insert the joint connector into the end of the corner piece.
Step 4. Attach a straight run of drink rail to the opposite end of the joint connector, and then attach to the installation surface.
Step 5. Use joint connectors to add any additional straight runs of drink rail or corner pieces until you've covered the length of your bar.
Step 6. Insert end caps into both ends of your drink rail.
Step 7. Apply a mildew-resistant clear adhesive to any seams between pieces of drink rail to prevent moisture from getting underneath.
---
Adding drink rail will go a long way in protecting your investment in your bar and providing a professional and finished look. Contact KegWorks for more information about our drink rail systems or to place custom orders; just fill out the contact form on our site.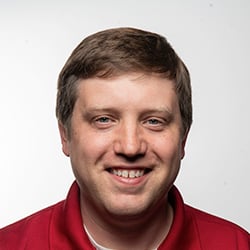 Dave Buchanan has been the Content Writer for KegWorks since June 2019. He has a fondness for craft beer that developed while working for a local beer distributor. Dave also worked for an area sports talk radio station for several years, and continues his broadcasting work as a motorsports announcer and indoor lacrosse reporter.