Listen, I get it. You're sitting at your desk or your house right now trying to occupy your mind with work or real-world issues. But there's a little birdie in the back of your mind whispering "Fantasy. Football. Draft." You try to push that little birdie out, but that birdie remains. "Fantasy. Football. Draft."
It's that time of the year. Fantasy draft day is a massive event for football-related entertaining, which can add to the pressure. Do you want friends to come to your house for the Super Bowl? Well then you better show up strong on fantasy draft day! And of course, no one wants to draft a bad team and be ridiculed by friends and/or co-workers for the 16 weeks of fantasy football season. Let's tackle both topics to help you kill each of those pesky little birdies with one stone: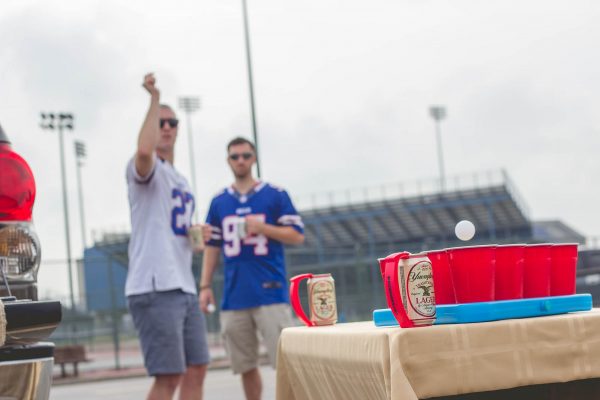 Quarterback
KW product:
In real football terms, QB is clearly the most important player on the field. In fantasy, there's a ton of great options to choose from. This perfectly describes our beer tap handles. Our sleek and stylish generic tap handles can fit right in with the look of any bar. If you're looking for a handle that's not afraid to cause a stir, check out our unique novelty tap handles.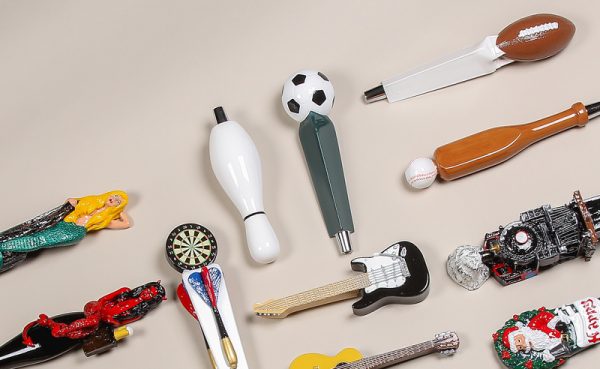 Fantasy Football Buy:
Matt Ryan was the #2 fantasy QB in 2016 and he'll be available outside the top 10 QBs in most leagues. Others like Big Ben, Patrick Mahomes, and Marcus Mariota are great values later too. This is a great year to wait to draft your quarterback.
Running Back
KW product:
Like running backs, kegerators can be the central driving force in your fantasy draft. Hook them up properly, let them loose, and they'll win over your leaguemates like Todd Gurley did last season. Unlike running backs, these multi-tap kegerators don't mind sharing the workload. We all have friends who love craft beer and others who only drink certain domestic beers, so this allows you to keep them both happy! Just need one? We also sell single-tap kegerators.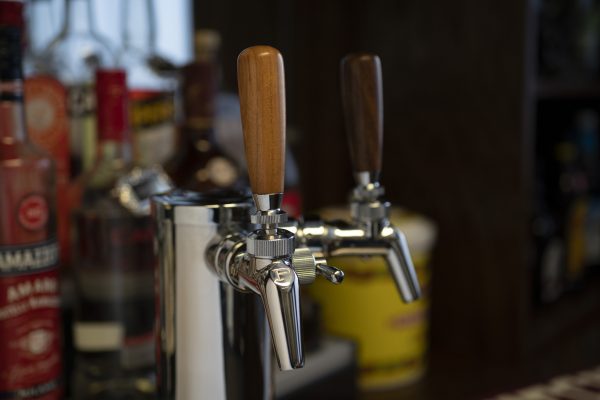 Fantasy Football Buys:
Rex Burkhead, Kerryon Johnson
Burkhead will be in the end zone a lot this year as the Patriots goal-line back. Kerryon might lose some TDs to LeGarrette Blount, but he has received some Le'Veon Bell comparisons due to his patient running style, power, and ability to catch passes.
Wide Receiver
KW product:
Wide receivers are famous for thinking that they're always open. Our bottle openers will ensure that your bottles always are. If you include our cap catchers, you can be sure that there won't be any drops either. Always open and never any drops? Even Jerry Rice can't make that claim.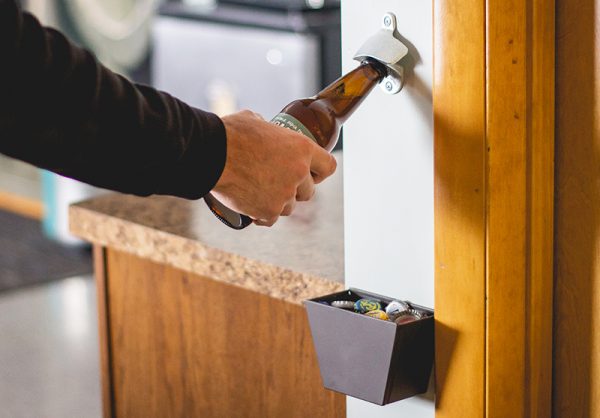 Fantasy Football Buys:
Marquise Goodwin, Nelson Agholor
Goodwin is NFL darling Jimmy Garoppolo's top target. Look for lots of big plays out of that pairing this year. Don't be shocked when Agholor quickly becomes Carson Wentz's go-to receiver.
Tight End
KW product:
A good tight end can block while also being a reliable target that his QB can count on in crunch time. Our stainless steel beer growlers are tough as nails. You can depend on them to stay healthy year after year, draft party after draft party. They're like Jason Witten until he retired. If your friends are more trustworthy, you can also show up to your draft with a glass or ceramic growler.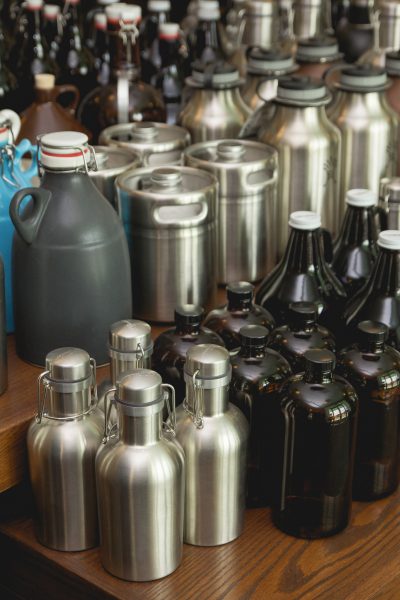 Fantasy Football Buys:
If you can't get Gronk, Kelce, or Ertz, wait a few rounds and grab one of these guys. Doyle is a safe option. He will be targeted frequently by a (hopefully) healthy Andrew Luck. Browns receivers seem to be dropping like flies. Njoku has the talent to step up in their absence.
Kicker
KW product:
To be honest, fantasy owners don't think about kickers too much. But if your kicker misses three field goals, you'll notice. In a similar vein, draft cleaning kits are vital. Your beer will taste noticeably better coming from a clean beer line. If your beer lines are dirty, leading to foamy or cloudy beer, your guests will be able to taste the difference. Don't miss this extra point. Clean your beer lines before draft day. Don't know how? Just watch this step-by-step video.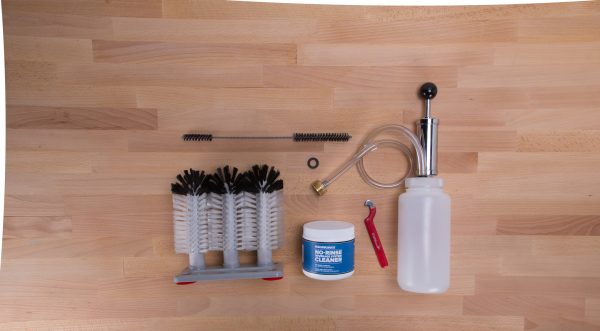 Fantasy Football Buy:
You want your kickers to play in good weather, with a good offense, and to be winning a lot. The Vikings play in a dome stadium, added Kirk Cousins to an already explosive offense, and should have one of the best defenses in the league. They also traded up to draft this KICKER, so he must be pretty good.
Team Defense
KW product:
Team Defenses have one main job: prevent the other team from scoring. Outdoor games prevent something else: boredom. Prevent your leaguemates from pre- and post-draft boredom with beer pong, cornhole, ladder toss, and more.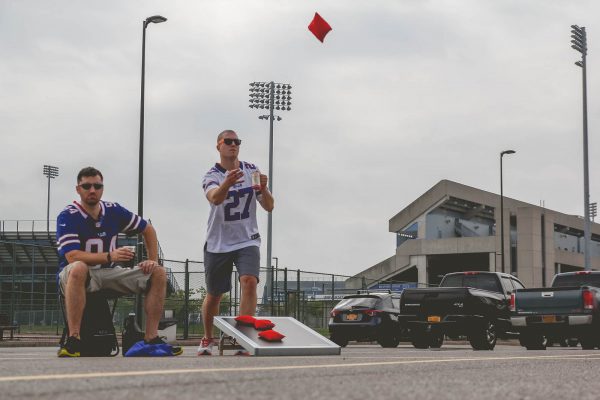 Fantasy Football Buys:
With so many moving parts, no one truly know which defenses will be the best each year. In that sense, it's better to select one late. The Steelers Defense led the league in sacks last year and will be playing from ahead a lot due to their great offense. The Titans will be improved on offense, helping their improved pass rush to pile up sacks as their opponents try to keep up.
Well, now you're draft ready. This doesn't have to be hard. Show your friends a great time on draft day with all your wonderful amenities, and then tear them to shreds (metaphorically) with all your great picks. During the season, it's important to stay active on your league message board. Point out to the rest of the league how bad the last place team is with regularity. Those 16 fantasy weeks go by fast, so be sure to drink every moment in. Cheers!
Tags: