This Thanksgiving jello shot recipe will have you feeling very merry.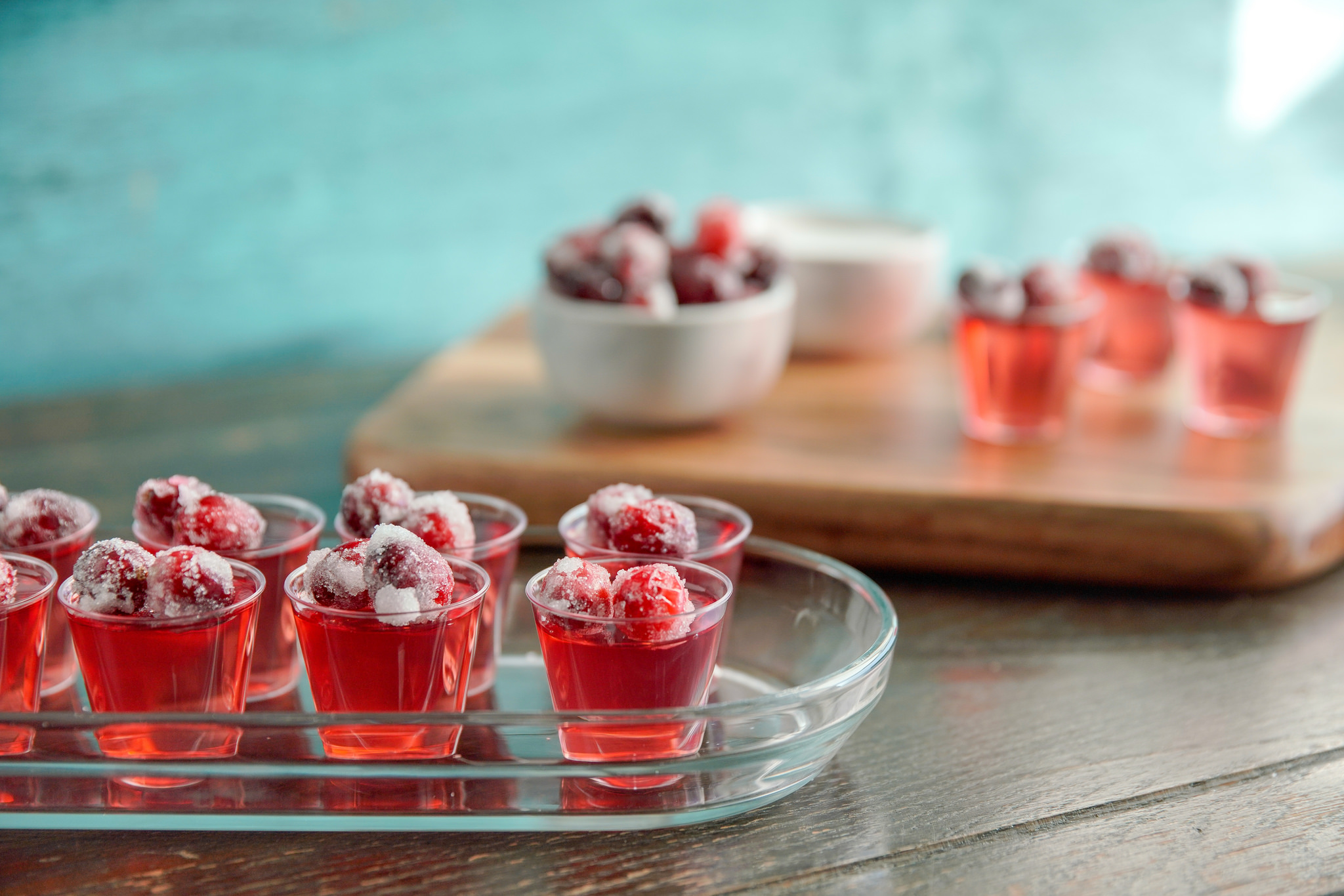 The holidays are meant to be shared. A perfect make ahead cocktail, this Cranberry Jello Shot Recipe is the perfect passer for Friendsgiving, Thanksgiving and any other holiday celebrating. Plus, you can snack on the extra sugared cranberries long after the jello shots are gone.
---
Cranberry Jello Shots Recipe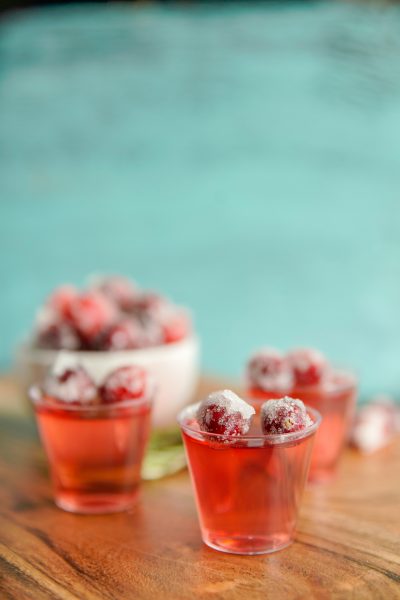 Yield: 20 Jello Shots
Ingredients
2 ½ cups granulated sugar, divided

1 cup fresh cranberries

2 packets unflavored gelatin

2 ½ cups water, divided

½ cup cranberry juice

1 cup vodka
Glassware
Tools
Measuring cups
Saucepan
Slotted spoon
Sheet pan
Mixing bowl
Instructions
Step 1: Prep the sugared cranberries
In a saucepan over medium heat, combine 1 cup of sugar and 1 cup of water. Heat and stir until sugar dissolves, then let cool for 20 minutes. Mix in fresh cranberries until coated. Using a slotted spoon, remove cranberries from sugar water onto a sheet pan. Coat evenly with another cup of sugar. Refrigerate until cranberries are completely cooled and sugar in hardened.
Step 2: Make the cranberry gelatin
In a medium bowl, soak gelatin packets in ½ cup of cold water for 2-3 minutes. Meanwhile, bring 1 cup of water to boil. Add boiling water to bowl of gelatin mixture and stir until the gelatin is completely dissolved. Add up to ½ cup of sugar to mixture. Stir until completely dissolved. Add the cranberry juice and vodka and stir.
Take the spiked gelatin mixture and distribute evenly into 20 plastic shot cups. Chill for 4-5 hrs, or until hardened. Serve with your sugared cranberries on top.