This cold brew coffee cocktail is brunch's new best friend.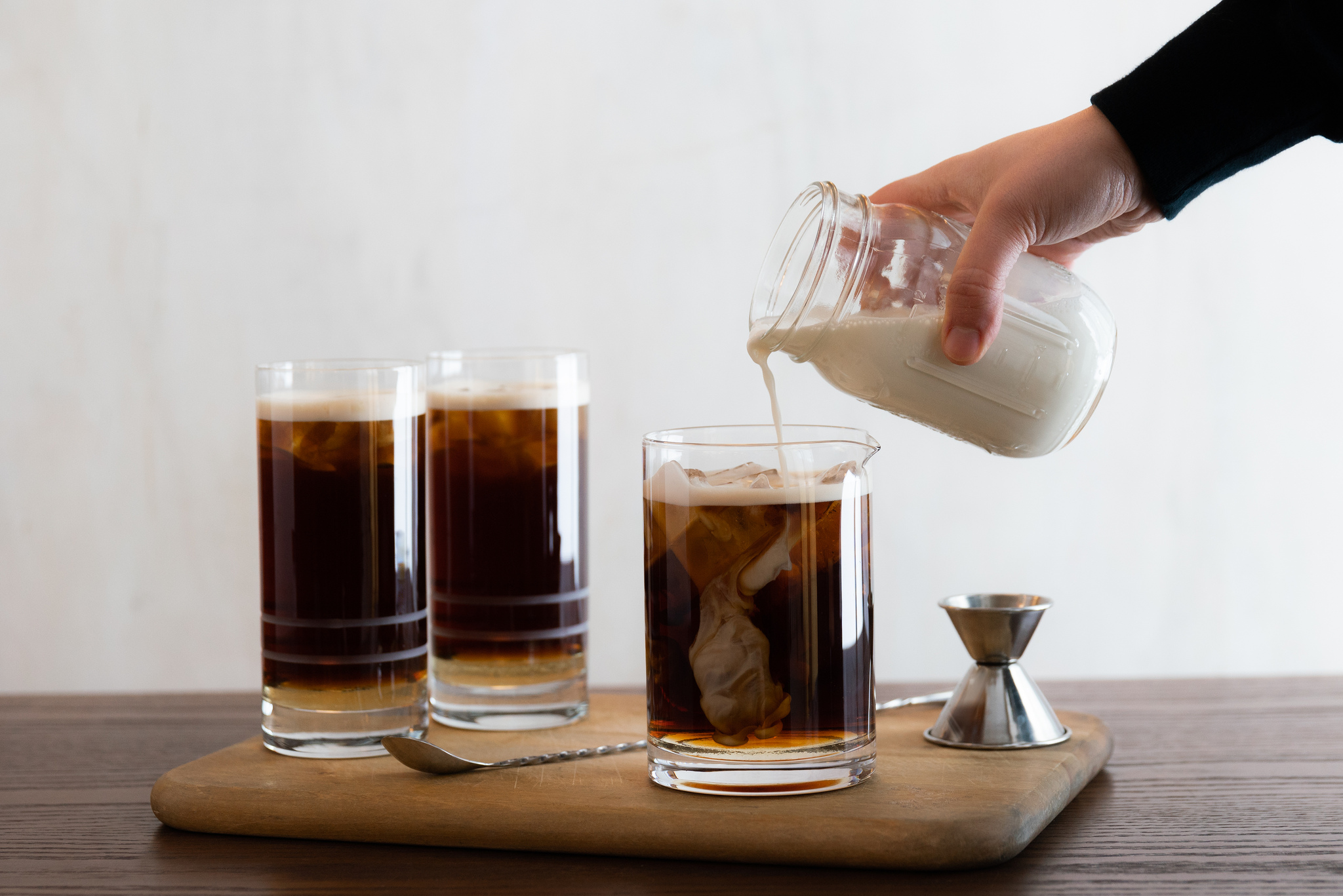 Traditionally, Irish Coffee is served hot, but we're big fans of cold brew here at KegWorks. And since we have nitro coffee readily at our disposal here at the office, we decided to try and give our Traditional Irish Coffee Recipe a cold brew cocktail twist.
What is 'nitro' coffee you ask? Commonly known as coffee on tap it relies on the same draft technology system as beer and wine. With the pull of a handle, kegged cold brew is forced by way of gas pressure (nitrogen) through food-safe lines to a waiting glass.
Nitro coffee has the same 'coffee' taste as traditional iced coffee, but it has a creamier texture and a foamy finish (almost like the head of a Guinness).
Don't have a kegerator system? Don't worry, there are easy ways to make cold brew coffee at home that will work just fine for this recipe. Add to it a humble mix of whiskey and simple syrup and you're serving up one of the best cold brew coffee cocktails for your next boozy brunch service.
---
Cold Brew Irish Coffee
Yield: 1 Cocktail
Ingredients
4 oz nitro coffee (or

cold brew coffee

)

1 oz whiskey

1 oz simple syrup

½ cup ice

Half & Half (to taste)
Glassware
Tools
Instructions
Add your cold brew coffee, whiskey and simple syrup to a mixing glass. Fill glass with ice and stir to chill the drink. Strain into a glass. Top with half & half if you please.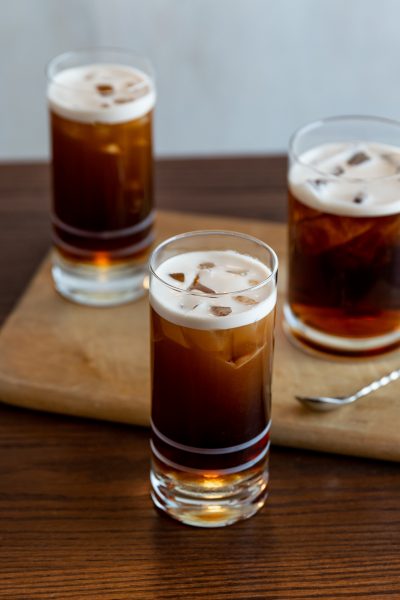 Tags: