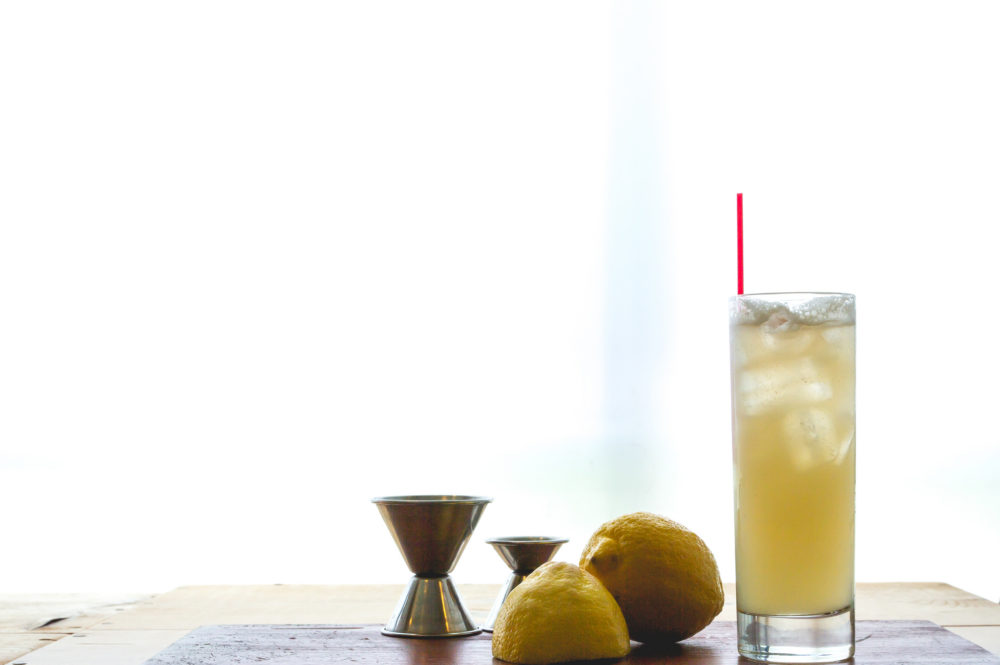 A fizz is a style of cocktail characterized by its combination of acidic juice and carbonated water. In essence, it's a bubbly sour that can be made from just about any base spirit.
This particular fizz recipe, which calls on fresh lemon and ginger ale, is an effervescent take on the Rattlesnake cocktail from The Savoy Cocktail Book by famed bartender Harry Craddock (1930).
---
Rattlesnake Fizz
(Taken from A Taste for Absinthe: 65 Recipes for Classic and Contemporary Cocktails by R. Winston Guthrie with James F. Thompson)
Yield: 1 cocktail
Ingredients
2 ounces rye whiskey
¼ ounce absinthe
1 ounce freshly squeezed lemon juice
1 teaspoon sugar
1 egg white
2 ounces ginger ale
Angostura bitters
Tools/Drinkware
Collins or highball glass
Cocktail jigger
Cocktail shaker
Lemon juicer
Cocktail mesh strainer
Directions
Add absinthe, whiskey, lemon juice, sugar, and egg white into a cocktail shaker.
Shake vigorously (without ice) 15-30 seconds. Then fill the shaker with ice and shake again until well-chilled and frosty on the outside.
Pour through the cocktail strainer into a highball glass filled 2 ounces ginger ale and ice cubes.
Top with a few drops of bitters. Serve immediately.