Let this Cherry Eyeball Halloween Punch be the centerpiece of your next Halloween party.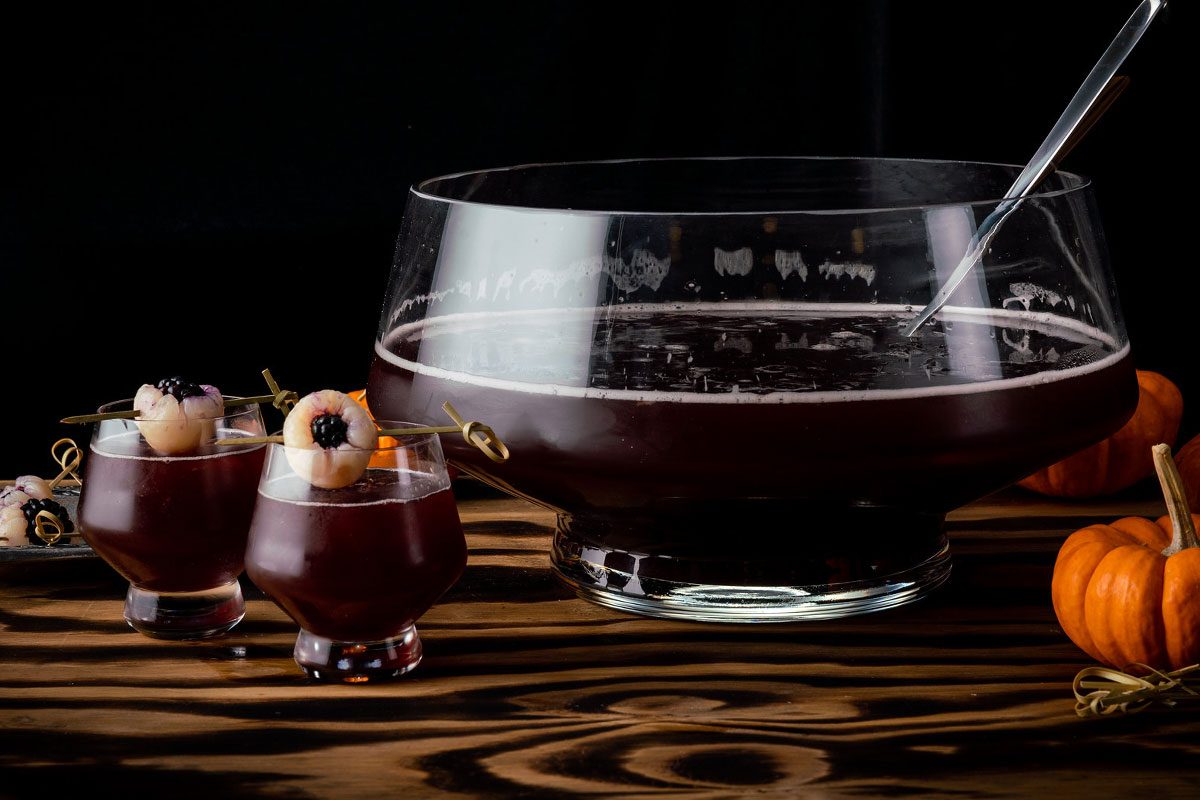 Who said Halloween fun was just for kids? Spookify your next adults only Halloween get together with this sweet, yet tart, spiked Halloween punch. While the preparation is simple (less than 10 minutes) the lychee 'eyeball' garnish will be sure to leave an impression.
---
Cherry Eyeball Halloween Punch Recipe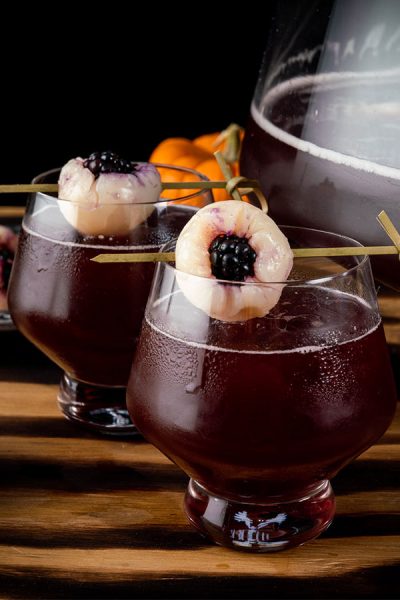 Yields: 10 Servings
Ingredients
30 oz Canned lychees in syrup (2 cans)

1 cup Blackberries or blueberries

4 cups

Cherry juice

1 cup Orange juice

2 liters

Sparkling water

3 cups Ice

Gin, vodka or light rum to taste
Glassware
Tools
Instructions
Step 1: Assemble Eyeballs
To make your 'eyeballs' drain the lychees from the can, reserving 1-2 cups of the lychee syrup. Cut off the ends of blackberries (or if using blueberries, use the whole blueberry), and carefully stuff into the lychees. Skewer your fruit of choice and the lychee together, place on a plate and chill until ready to serve.
Step 2: Make Punch
In a punch bowl over ice, combine reserved lychee syrup, sparkling water, and the cherry and orange juices. Top with the spirit of your choice. Mix well and serve with eyeball skewer. Add a few non-skewered 'eyeballs' directly to the punch for extra spooky fun.