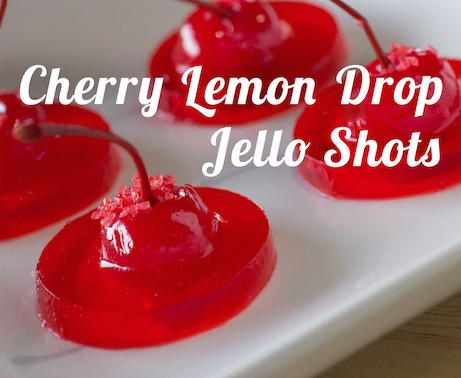 This year, to celebrate the unofficial start to summer (Memorial Day), we decided to do something special. We've got some amazing new Jello shot mixes including Orange Crushed, Miami Vice, Strawberry Daiquiri, Bubble Gum, Cherry Bombed, Birthday Cake, and Hot Cinnamon.
All of these prepared mixes work wonderfully on their own with a base spirit, but we wanted to take it even further. First, we thought, which of these new flavors will really look like, taste like, and feel like summer? Which would we serve at our own Memorial Day soirées? We decided on the Cherry Bombed.
Then, we tested a few different additions to the mix, and landed on the Cherry Lemon Drop, an exclusive recipe dreamt up and created right in the KegWorks kitchen.
They're really easy to make, and you won't be disappointed. Check out the graphic below for everything you need to make your own Cherry Lemon Drop shots. And if you're interested in trying something different, head on over to our Jello Shot Recipe page for plenty more delicious concoctions.

Happy summer, everyone!