The time to try a cannabis cocktail is now.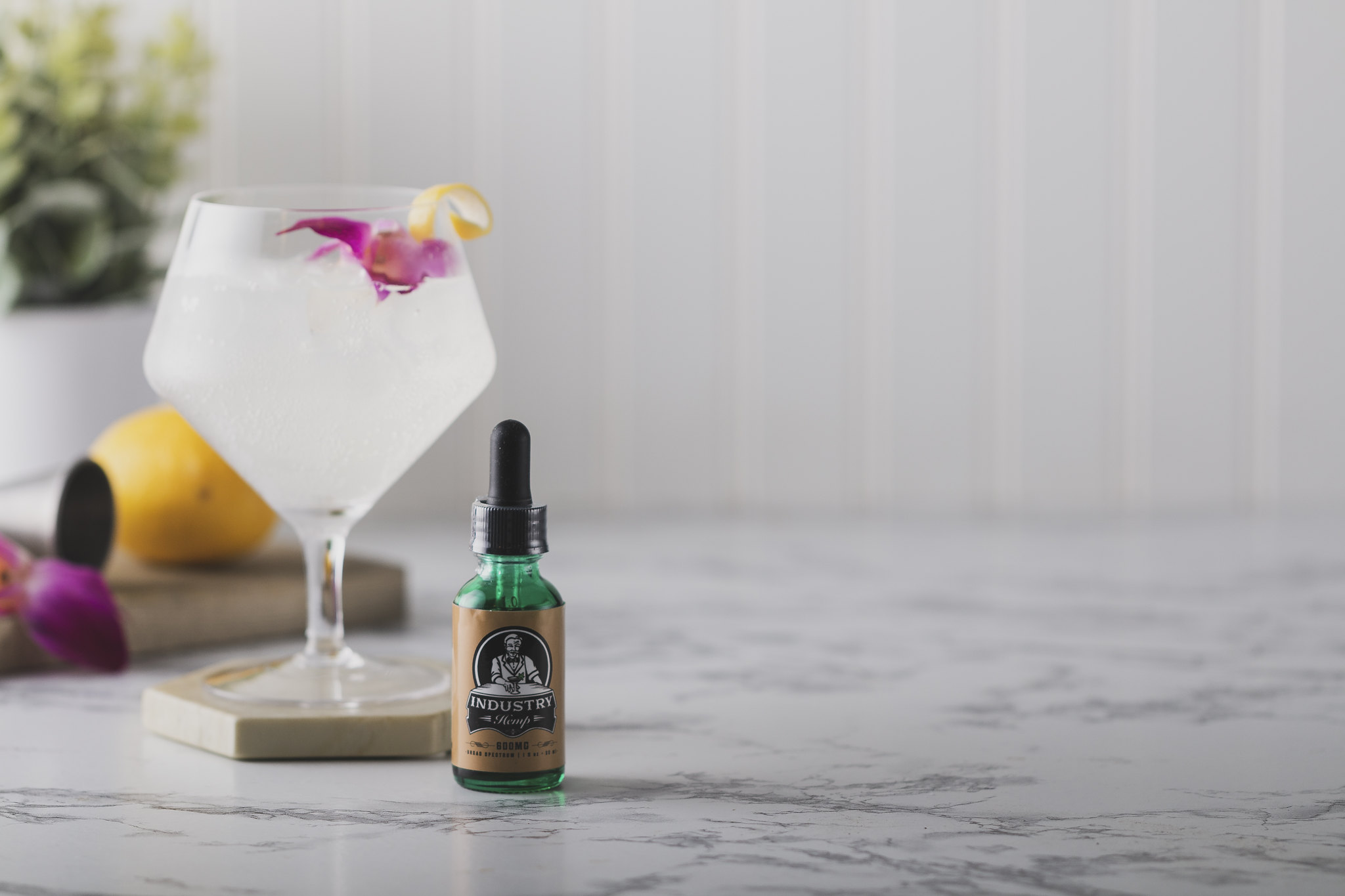 Everyone is drinking it, cannabis cocktails that is.
With the legalization of hemp cultivation making its debut in 2018 thanks to the new Farm Bill, it seems like just about everyone is experimenting with their cocktails by adding CBD oils and tinctures - a.k.a cannabidoil.
No matter if your state is already 420 friendly, all 50 can try adding hemp CBD oils or tinctures to their cocktails as they are non-psychoactive - leaving you only with the maximum calm and herbal flavors of the marijuana leaf (and not the high).
Embrace your inner hippie and try making our CBD Gin & Tonic recipe the next time you're whipping up a cocktail.
---
CBD Gin & Tonic
Yield: 1 Cocktail
Ingredients
1 ½ oz gin

3 ½ oz tonic water

¼ oz lemon juice

15 mg CBD tincture

edible flower

(for garnish)

lemon twist (for garnish)
Glassware
Tools
Instructions
In a glass, combine the gin, lemon juice, tonic water, and ice. Add garnishes and top with CBD tincture.