Booze and chocolate are the perfect pair for a dessert cocktail.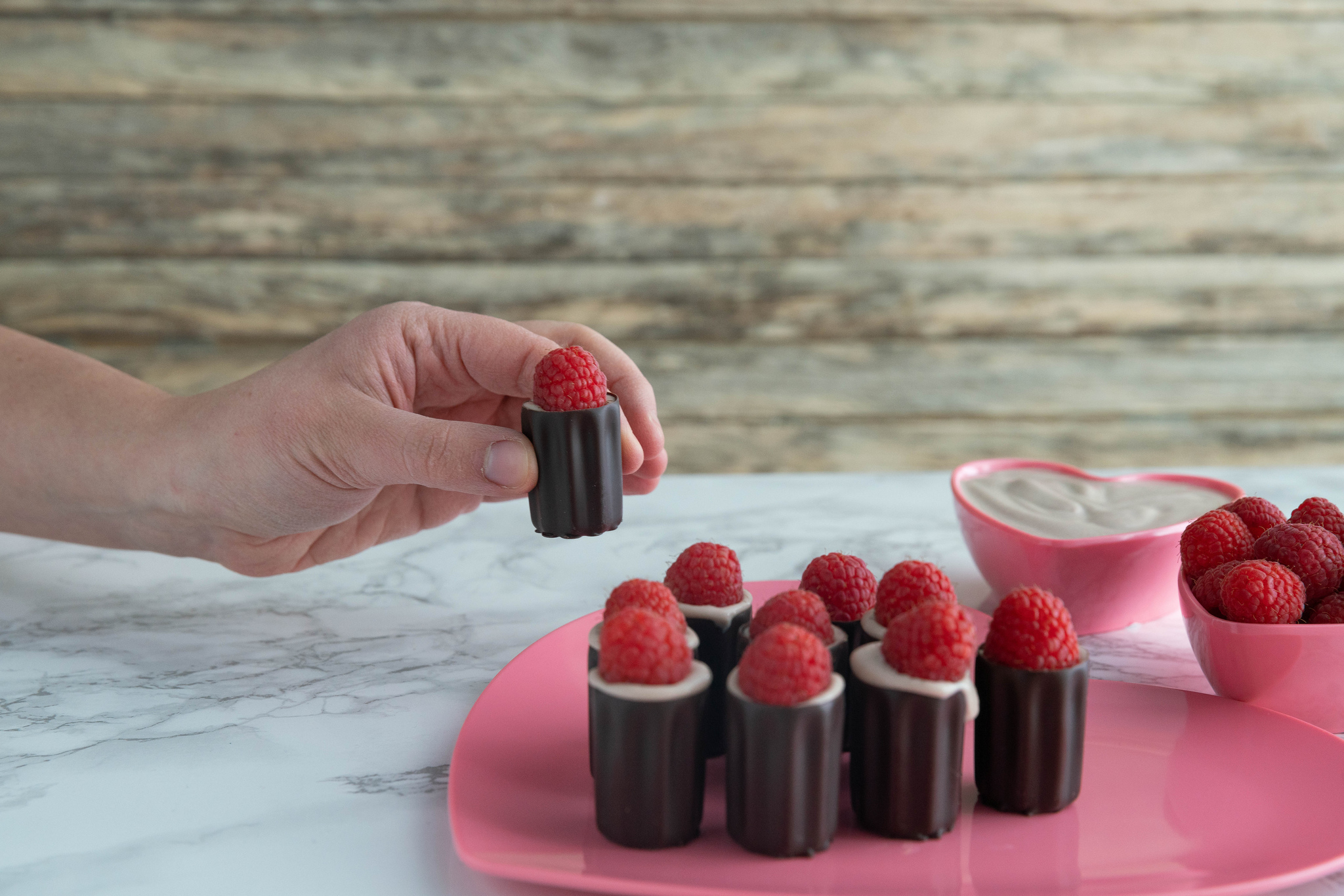 Chocolate and Valentine's Day are pretty synonymous, but our Boozy Raspberry Chocolate Cups will have you thinking outside the chocolate box.
Instead of your basic array of assorted chocolates or even more basic, a chocolate martini, Boozy Raspberry Chocolate Cups will show your special someone(s) you don't mess around when it comes to the "L" word.
Chocolate cups filled with chocolate yogurt, white chocolate liqueur and honey, Boozy Raspberry Chocolate Cups are an easy dessert cocktail to serve up anytime.
Boozy Raspberry Chocolate Cups
Yield: 12 Chocolate Cups
Ingredients
10 oz chocolate yogurt

4 oz white chocolate liqueur

1 tbsp honey

12 raspberries (for garnish)

12

chocolate cups
Glassware
Tools
Instructions
In a mixing glass add the yogurt, honey and white chocolate liqueur. Mix until completely combined.
Divide mixture evenly into the chocolate cups. Garnish with your fresh raspberries.