I recently learned that way back when, (pre-Prohibition) bars used to have spittoons. Sometime during the turn-of-the-century constant flow trough spittoons were introduced. These gutter-like troughs ran the length of the entire bar and fresh water rushed through them to wash away waste to an awaiting drain.
You may be wondering why on earth a tavern would need a trough with a drain right in front of the bar. Lucky for you, I know the answer.
According to Forgotten Buffalo (a really cool organization that tours unique landmarks, old neighborhoods and a lot of taverns) "The neighborhood tavern was not the cleanest business on the block. It was a time of heavy, working-class drinking. Men would often bring the smell of industry with them for a 'quick one' before heading home. Horse manure from city streets often found its way on to men's boots. The chewing of tobacco created noxious spit which ended up on the floor, the bar and the walls."
These trough spittoons were designed from tile, sheet metal or in a few cases, marble. They were made for tobacco but according to countless stories, patrons saw them as an opportunity as relieve themselves right at the bar - and they did.
Today, only a few of these flow trough spittoons remain in North America.
Forgotten Buffalo lists the following:
The Brick (Roslyn, Washington)
The U.S. Hotel (Hollidaysburg, Pennsylvania)
Ray's Happy Birthday Bar (Philadelphia, Pennsylvania)
Birches Restaurant (Baltimore, Maryland)
The Black Pearl (Rochester, New York)
Rochester is my hometown and conveniently only an hour away but all of my research indicates that The Black Pearl (which was supposedly the oldest operating tavern in Rochester) closed its doors on Meigs Street in 2008. If anyone has been there or has details, I'd love to know more.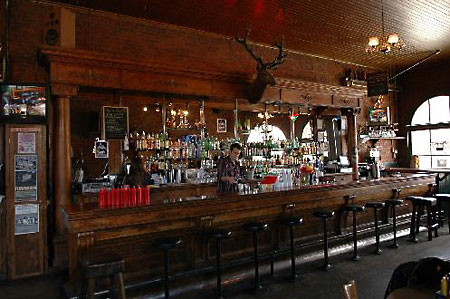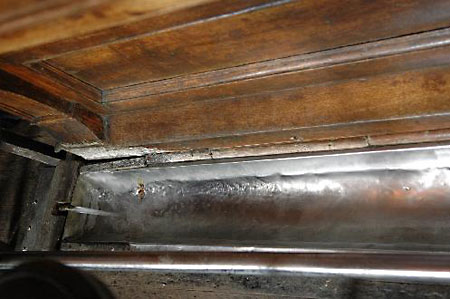 The 23-foot long trough spittoon at Brick Tavern in Roslyn, WA. Established in 1889, the Brick is the oldest operating tavern in Washington State.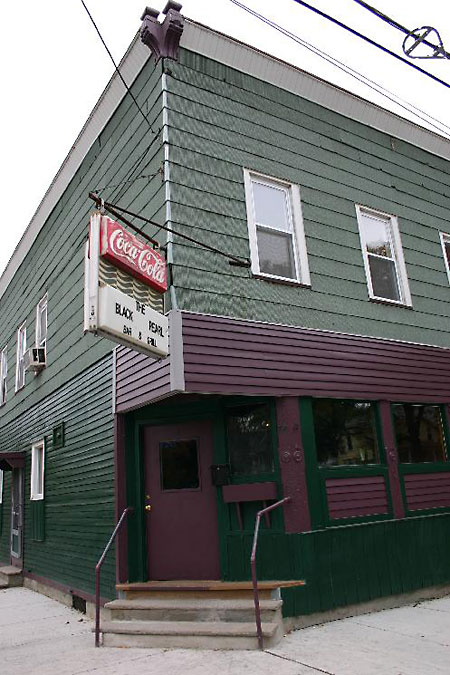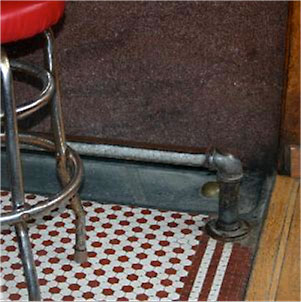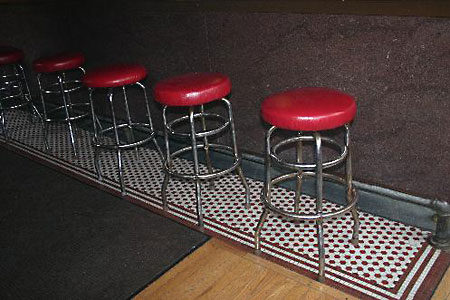 Note: All photos courtesy of Forgotten Buffalo.
Tags: