Do you feel like you've spent the last few weeks rotating between stuffing your face with various cookies and deep-fried delights and throwing back legendary amounts of eggnog and other holiday spirits?
Yeah, me too.
I'm pretty sure you can tilt me over on my side and roll me down the street while the neighborhood children (cruel buggers that they are) chant "Fatty is a fat fat! Fatty is a fat fat!"
And maybe Fatty is a fat fat. But it doesn't have to be like this. Because we live in a world that contains the most wonderful of miracle elixirs: Underberg bitters!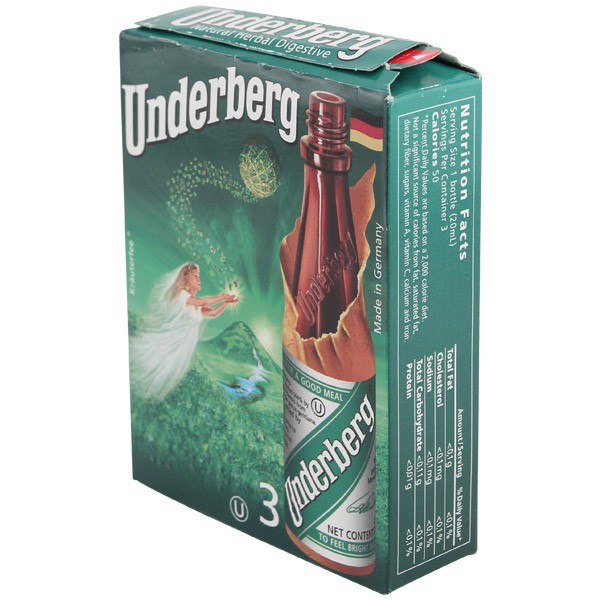 These beautiful little bottles of natural herbal bitters derived from the roots of the genus gentiana will make your stomach feel like the stomach of a normal healthy person who hasn't just shoveled piles of treats down their gullet while quietly sobbing. As their tagline states, "Underberg: To Feel Bright and Alert."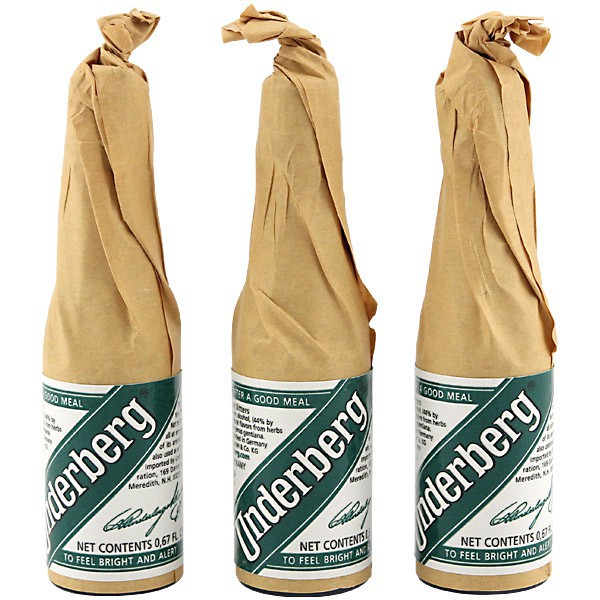 Alright, I know that you think I'm selling this a bit too hard. Seriously though, this stuff works. I'm not saying you can eat and drink everything in sight, then down an Underberg and go run a marathon or something like that. But if you feel like you've over-indulged a bit (and who hasn't been there?), a quick dram of Underberg (packaged in convenient single serving bottles) will dramatically lessen the discomfort and allow you to keep the good times rolling. And let's face it: it's better for the good times to be rolling than you.
We'll have more about some alternative uses of bitters coming up in the new year, but for the time being, grab yourself some Underberg. You'll be glad you did.
Tags: