A step-by-step guide on how to louche absinthe.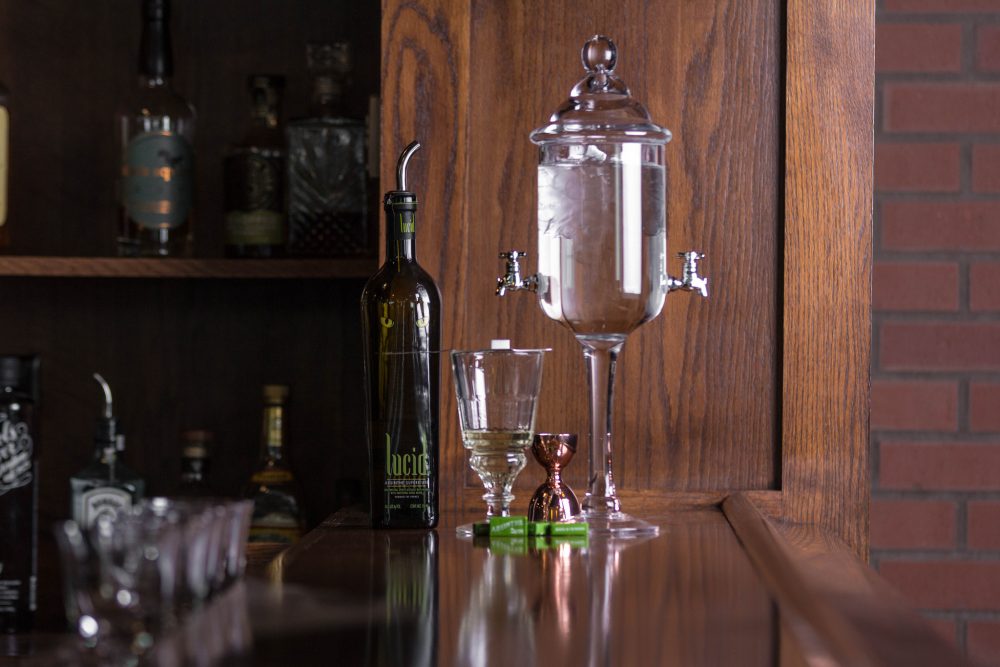 By slowly adding water and sugar to absinthe, you mellow out its rough, high-proof edges, which allows more of its herbaceous and anise qualities to shine through. In the process, the absinthe also transforms from clear, verdant green to a milky, opalescent version of its former self. That transformation is called 'louching'.
Our four-step absinthe louching guide can be done easily with an absinthe fountain, but if you are sans fountain it can also be done with a bottle dropper or carafe to help you dispense the water in controlled drops.
---
How-To Louche Absinthe From An Absinthe Fountain
Step 1: Pour the absinthe into a glass.
Make sure the glass is capable of holding 3 to 5 ounces of additional liquid.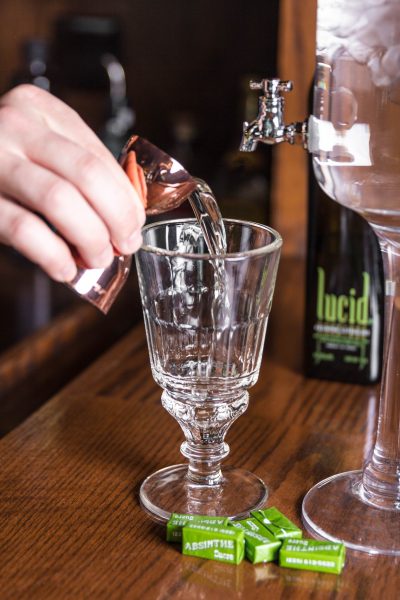 ---
Step 2: Place your absinthe spoon on top of the glass with a sugar cube.
Make sure the absinthe spoon slots are suspended over the center of the mouth.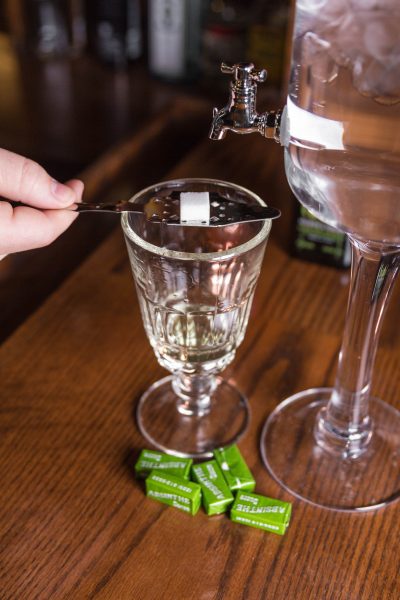 ---
Step 3: Slow drip ice water onto the sugar cube.
Fill your absinthe fountain with ice cold water and turn on the fountain drip. Continue adding the ice water until the sugar cube dissolves through the spoon's slots into the glass.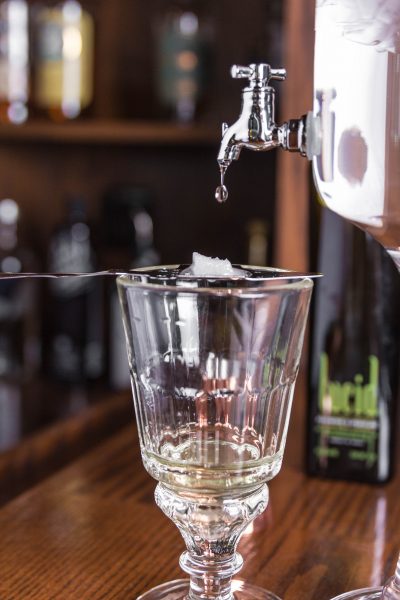 ---
Step 4: Stop the drip when you reach the right water to absinthe ratio.
Stop adding water when you reach a water to absinthe ratio of at least a 3 to 1 and as high as 5 to 1.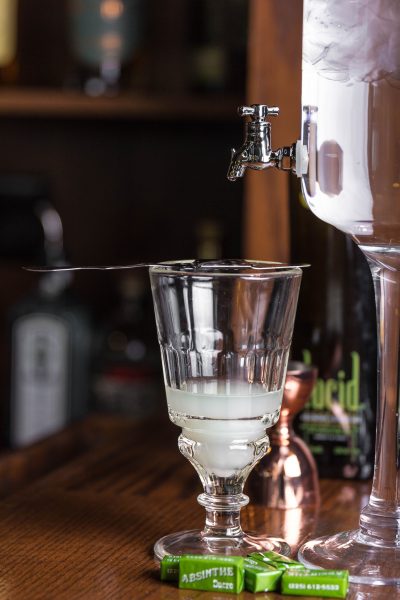 ---