Red Hot Cinnamon Jello Shots
2 (3 oz) packages Jello
2 cups boiling water
½ cup cold water
2 cups Cinnamon Schnapps
Bring water to a boil and remove from heat. Dissolve the packages of Jello in boiling water, stirring for at least 2 minutes until gelatin is dissolved. Add cold water and Cinnamon Schnapps.
Add a drop of red food coloring, if you like. Pour the mixture into shot glasses or paper cups. Let sit in refrigerator for at least 4 hours.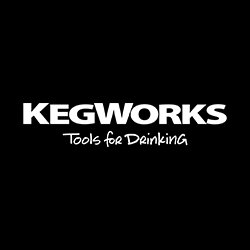 KegWorks has been selling cool tools for drinking and serving knowledge on tap since 1998. We are all about enjoying good drinks with good friends.