If you are a draft beer enthusiast, a growler is practically a must-have. With a growler, you can pull up to a beer store or brewery, fill up from a tap, and be on your way with a few servings of deliciousness. By filling it to the brim and capping off your foam, you can seal in the freshness for roughly one week if it is kept refrigerated. After opening and exposing your beer to oxygen, you should finish the contents within 4 to 6 hours.
Below, we'll describe how, and for what purpose, growlers are used, how much beer they hold, and different types of growlers that exist so you'll have everything you need to make an informed purchase.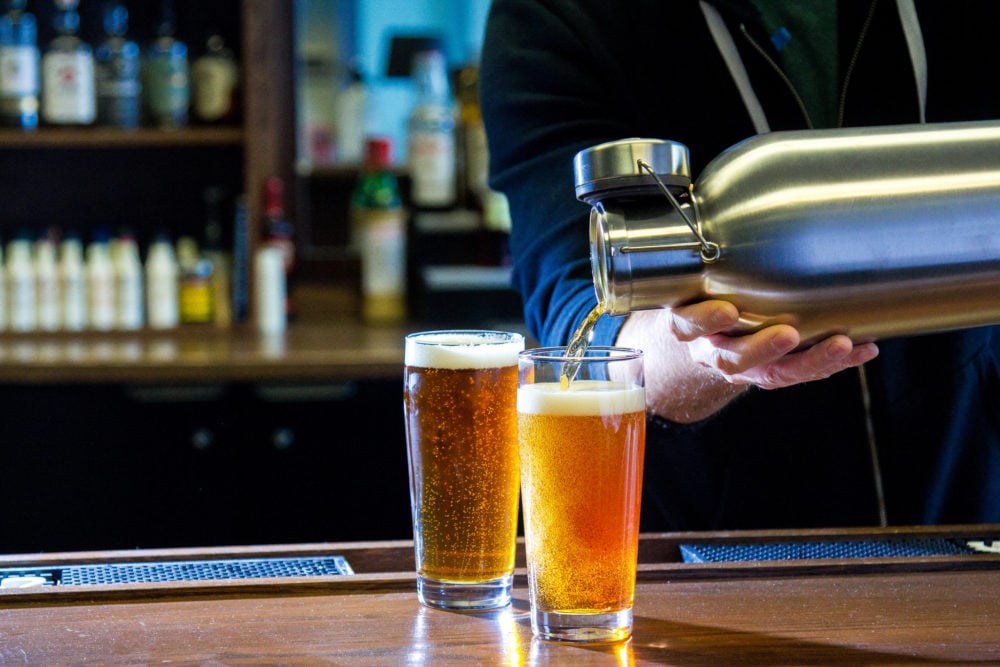 What Is a Growler?
Growlers are air-tight jugs, usually made of glass, ceramic or stainless steel, used to transport draft beer (and other on-tap beverages like kombucha, wine, and cold brew) in bulk.
Why Is It Called a Growler?
Here's a fun fact to share with your friends while pouring them a pint of your latest growler fill: In the late 1800s, before breweries bottled beer, people would take fresh beer home from their local pub in small, lidded pails. Rumor has it that when the beer sloshed around the pail, it created a rumbling sound as the CO2 escaped through the lid. The term "growler" was thusly coined.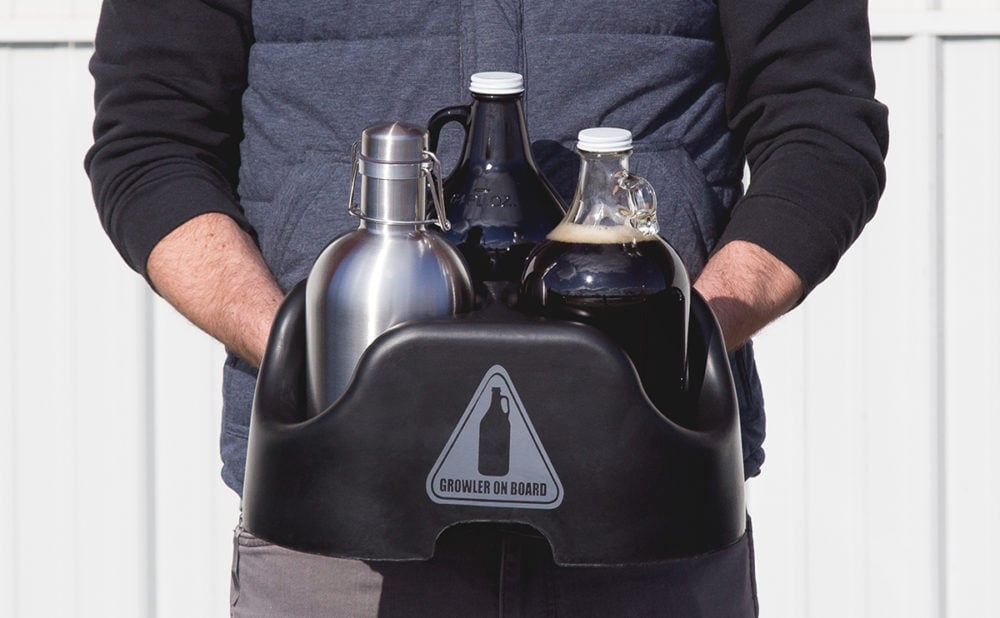 How Much Beer Does a Growler Hold?
Growlers typically hold 64 ounces. That's just over five 12-ounce beers, or about four pints.
Why Do People Use Growlers?
You might be wondering what the benefits are to using growlers if it's just as easy (or maybe easier) to purchase a 6- or 12-pack. Well, depending on the type of beer you purchase, you can save some money by buying in bulk with a growler. Still, some rare drafts end up costing just as much. So outside of being a different, and sometimes cheaper, way to purchase and transport beer, what's the upside to growlers?
Growlers are beneficial for two major reasons: rarity and freshness.

Some of the best beers you've ever tasted, or have yet to taste, have never been bottled or canned. That may include your own homebrew! Craft breweries around the country are often producing more beer for kegs than for cans and bottles. That helps brewers keep your beer fresher longer, and also allows them to ship all over with ease.
This is what draws many people to growlers. With one in hand, they can visit their favorite set of taps to see what new, cool, or rare beers have arrived and to purchase them in the freshest form available.
Now to the important stuff--deciding what type of growler is right for you, and what accessories do you need to fill, clean, and transport it. For that, we've got you covered.
---
Types of Growlers
Stainless Steel Growlers
Stainless steel growlers are the best of the best. They're the sturdiest and most protective option available. Completely resistant to light and able to stand the heat much longer than other options, if you're hiking, camping, or traveling without a cooler, stainless steel is right for you.
---
Glass Growlers
Glass growlers are the kind most commonly found at breweries, beer festivals, and local beer stores. They're the most economic option, and they serve the most basic purposes of storage and transport.
Clear Glass Growlers
Clear glass is a fine option if you're filling and headed right back home. When traveling, or keeping the beer outside, however, just keep in mind that heat and light will quickly turn your suds skunky. Glass is also breakable, so you'll want to be careful with transport as well.
Amber Glass Growlers
Amber glass will do if you plan to have your beer in the car or sitting outside for a short time. It will keep out a lot of the heat and light, but again, if you're out for too long, this still won't suffice.
---
Ceramic Growlers
Growlers with ceramic construction will block heat and sunlight from harming your beer, and they're also a bit more sturdy than a glass growler. Not to mention, they just look really cool.
---
Growler Accessories
Once you have your growler(s), there are plenty of fun accessories available. But they're not all about aesthetics. Although growler accessories will certainly make you look cool, each and every one serves a very specific purpose as well.
Growler Filler Tubes
If you make or serve your own beer at home, or you have a friend who does, a growler filler tube allows for seamless transfer from keg to growler. If your growler won't fit under the faucet, simply attach the tube and place the other end at the bottom of your vessel.
Growler Cleaning
Cleaning a growler thoroughly is tough. A cleaning brush and cleaning tablets will keep your growler like-new and grime-free. Drying is even tougher, but with a Growler Collar, simply wash and rinse thoroughly, then screw your growler into the threaded hole of the collar. Sit back and let gravity do it's thing as air swirls through the glass.
Growler Caps & Replacement Seals
Over time, growler caps and silicone seals can easily be lost or damaged. It's also important to make sure they're clean and free of mold or rust to avoid contaminating your brew. Be sure to replace your caps as needed and pick up a few extra to have on hand.
Insulated Growler Bags
Growler bags makes traveling with a glass growler both smarter and safer. The insulated bag will keep heat and sunlight away from your beer and provide a layer of padding if the growler is dropped or exposed to impact.
---
We hope you found this Growler Guide helpful. If you have any questions, feel free to comment or give us a call at 877.636.3673. And be sure to check out our entire selection of beer growlers.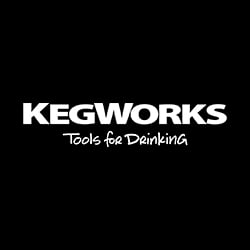 KegWorks has been selling cool tools for drinking and serving knowledge on tap since 1998. We are all about enjoying good drinks with good friends.