Fall is now in full swing. The pumpkin beers invaded store shelves long ago, and retail outlets are likely ready to take down their Halloween decorations in preparation for Christmas. With the holidays right around the corner, Fall always seems like such a short season, but we here at KegWorks aren't quite ready to say goodbye. Not yet.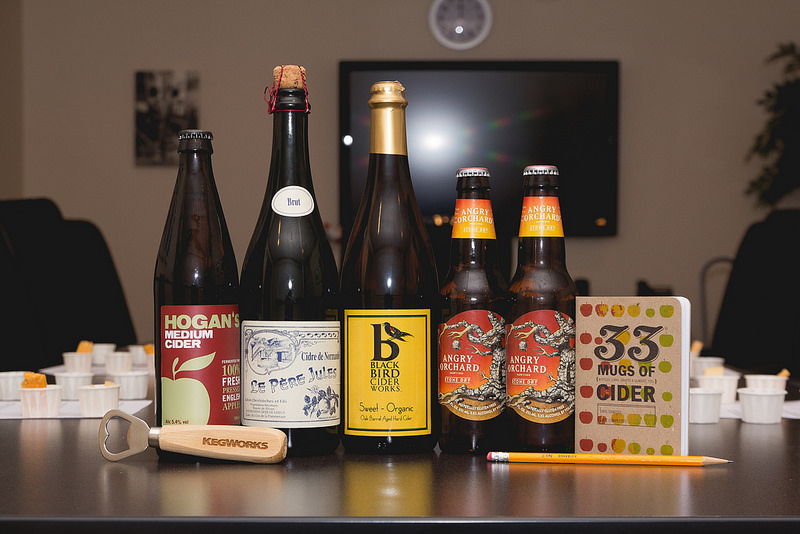 That's why we decided to hold a cider pairing and tasting right here in our office this week.
Autumn is cider season, and although this delightful beverage is gaining popularity, we haven't seen many pairing guides that couple cider with edibles. So we decided to put one together ourselves.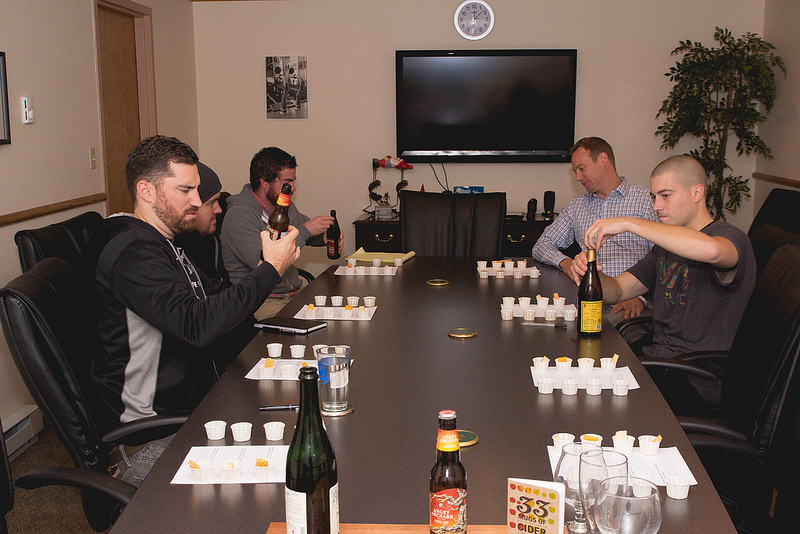 We started by determining some of the most popular cider styles. I met with the Cider Expert at my favorite local specialty shop, Premier Gourmet, and he helped us decide on four different cider styles and brands to work with. The following day, I met with their Cheese Specialist, and she had plenty of suggestions to couple with, complement, and set off the flavors in our chosen ciders.
Here's what we ended up tasting and pairing:
Cider Style #1: Extra Dry (Le Père Jules)
Paired With: Premium Aged Sheep Milk Cheese (Ewephoria)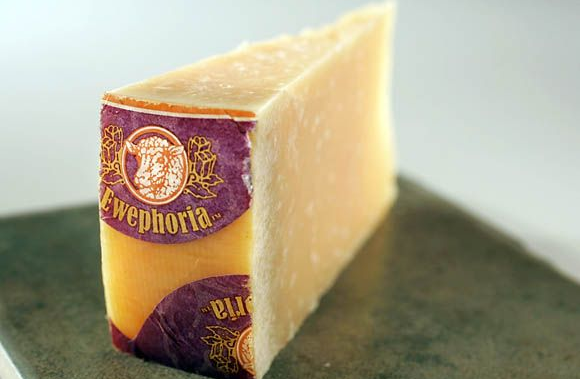 Notes
This one was a favorite among our group of taste testers. Everyone loved the cheese – in fact, we all agreed that this cheese would likely go well with any of the ciders on the table. The cider starts out pretty carbonated, but flattens a bit and melds really well with the natural creaminess of the cheese. The finish is crisp and dry, almost like a sparkling wine.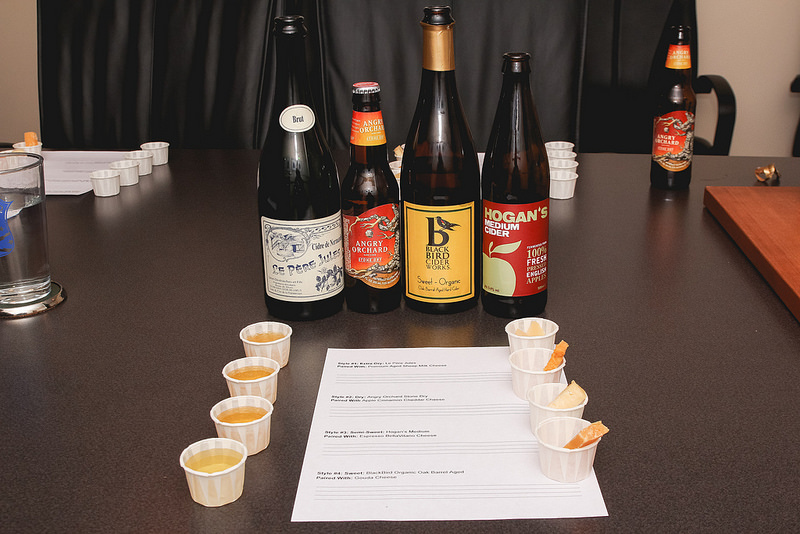 ---
Cider Style #2: Dry (Angry Orchard Stone Dry)
Paired With: Apple Cinnamon Cheddar Cheese (Stone Ridge)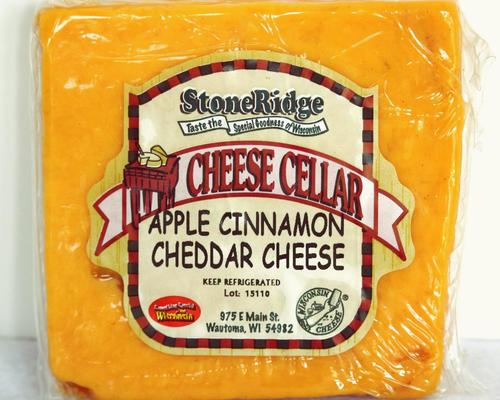 Notes
On its own, none of our tasters really loved the cider, but when combined with the cheese, the results were much more pleasing. The apple cinnamon hints helped the flavor profile of the cider. The finish was really smooth, largely due to the addition of the cheese. This combination was collectively voted as the third-best of those we tried.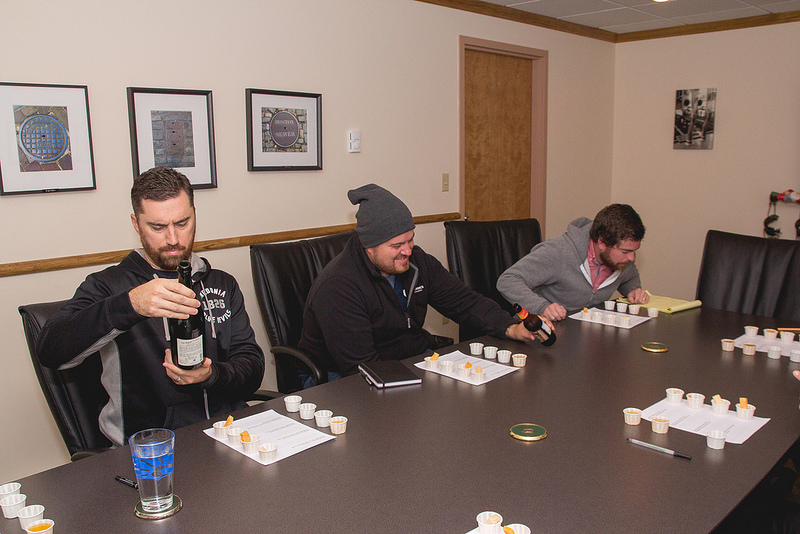 ---
Cider Style #3: Semi-Sweet (Hogan's Medium)
Paired With: Espresso BellaVitano Cheese (Sartori)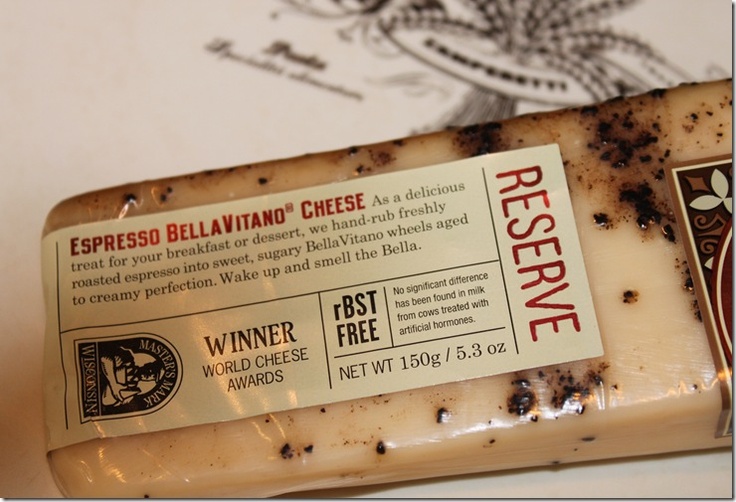 Notes
All but one of our tasters enjoyed both the cheese and the cider separately, and especially together. If you like a lower level of sweetness in your cider, this is the one for you. The sweetness is complemented by the earthy notes and gritty coffee texture in the cheese. The finish was creamy, smooth, and balanced. It was voted as the second-best pair.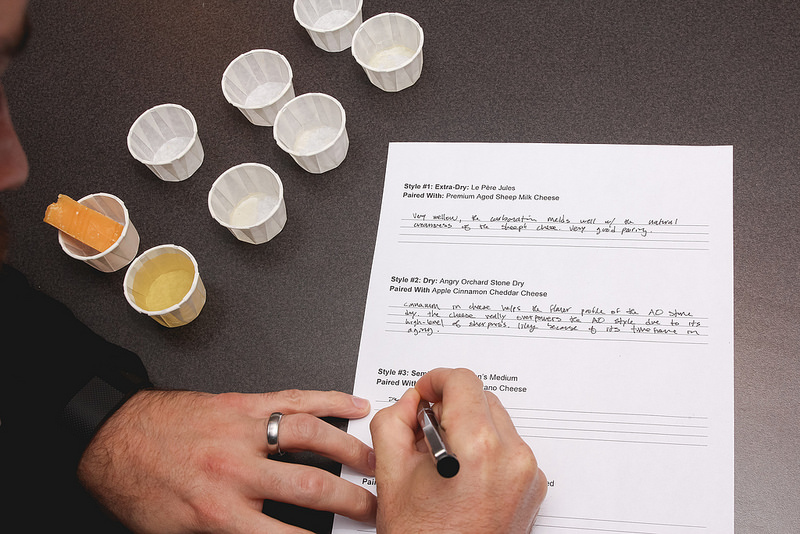 ---
Cider Style #4: Sweet (BlackBird Organic Oak Barrel Aged)
Paired With: Gouda XO Cheese (Beemster)
Notes
This cider is sweet. Really sweet. With low carbonation. It almost tastes like apple juice. I loved it, but I'm the kind of guy who takes four sugars in my coffee. So if you don't love your beverages quite that sweet, this one may not be right for you. The cheese, however, was a universal hit, and those who enjoyed the cider on its own felt that the pair worked wonderfully. When you add the cheese, the sweetness of the cider is dulled a bit, leaving a crisp finish. Since we had a group of people who prefer dry cider, this combination was voted as the fourth-best, but again, if you like a lot of sweetness, you'll love this combination!
---
Now that you know more about tasting and pairing hard cider, it's time to get going and try it out!
Tags: