Delirium Nocturnum. With a name like that, I had high hopes for this brew... and it did not disappoint. This is a Belgian Strong Dark Ale, weighing in at 8.5% ABV.
The beer poured deep, hazy brown with a 1½ finger head that quickly dissipated. My first whiff caught essences of flowery hops and orange. When I took my first sip, I noticed right away the crisp, rather lively carbonation - near soda quality - yet the brew had weight to it, sitting on my tongue with a medium body, which is a lovely combination.
The very first flavor I tasted at the front of the sip was the orange, which I had expected from the aroma. What I did not expect was the deep apple flavors, along with black cherry through the dry finish. The desiccation that stays in the back of your throat is very present, not unlike that of a dry wine. As the Delirium Nocturnum headed closer from chilled to room-temperature, the black cherry flavor became even more robust, and even more enjoyable.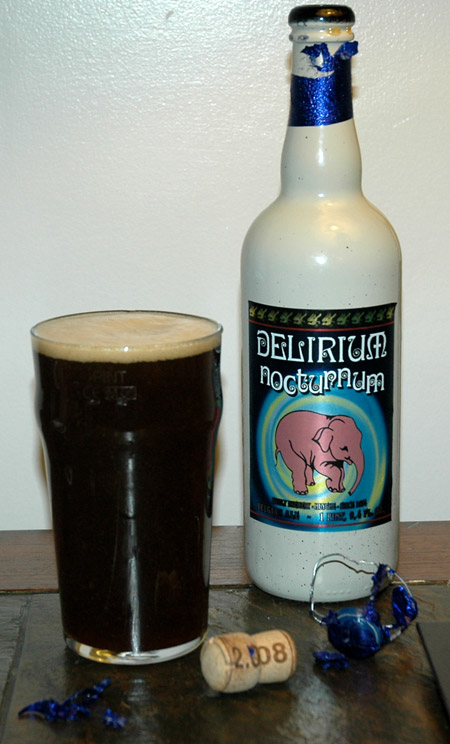 I can envision drinking this on cool evenings in late summer through fall... I know, I know, this is classically a winter warmer style of beer, but I'm going with my taste buds here. I most definitely recommend Delirium Nocturnum and look forward to drinking it again.
Tags: