Classic Sparkling Soda Recipe
Get fresh sparkling soda water the classic way!
Water
Soda Siphon
Syrup or juice (optional)
Simply add water to your Soda Siphon to make sparkling soda the classic way!
Once you have made your soda water, you may also add syrup or juice to taste. Try any flavor. We suggest lemon, strawberry, cherry, blueberry, orange, grape, or pineapple.
---
Sparkling Punch
2 cups orange juice
6 oz unsweetened pineapple juice
1 cup unsweetened apple juice
3 T lemon juice (optional)
12 oz soda water
Combine the fruit juices in a large pitcher. Make 12 oz soda water with your soda siphon. Add soda to juice mixture. Pour over ice. Makes about 4 (10 oz) servings.
---
Sweet Surprise
2 cups ice
1 capful Rose's Sweetened Lime Juice
1 cup soda water
1/2 cup orange juice
Start with crushed ice. Add sweetened lime juice.
Make 1 cup of soda water and add to ice mixture.
Pour in orange juice and stir.
---
Le Mans
3 oz vodka
1 oz Cointreau
12 oz soda water
2 - 3 cracked ice cubes
1 slice lemon
Start with putting ice cubes in a glass. Add vodka and Cointreau. Make soda water and add to mixture. Float the slice of lemon on top.
---
Gin Fizz
2 oz gin
1 oz lemon
1 tsp. sugar
12 oz soda water
Shake gin, lemon and sugar in a cocktail shaker with ice. Strain into a highball glass over two ice cubes. Fill with carbonated water and stir.
---
Hawaiian Hook
2 oz amaretto
2 oz Southern Comfort
1 oz pineapple juice
3 drops grenadine
6 oz soda water
Pour amaretto and Southern Comfort over ice. Add pineapple juice and grenadine. Add splash of soda water. Shake and serve.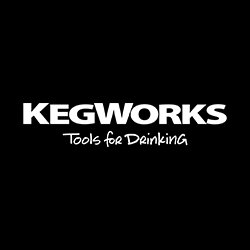 KegWorks has been selling cool tools for drinking and serving knowledge on tap since 1998. We are all about enjoying good drinks with good friends.